Eric Zhang Shares His Vision for Ninestar
Eric Zhang Shares His Vision for Ninestar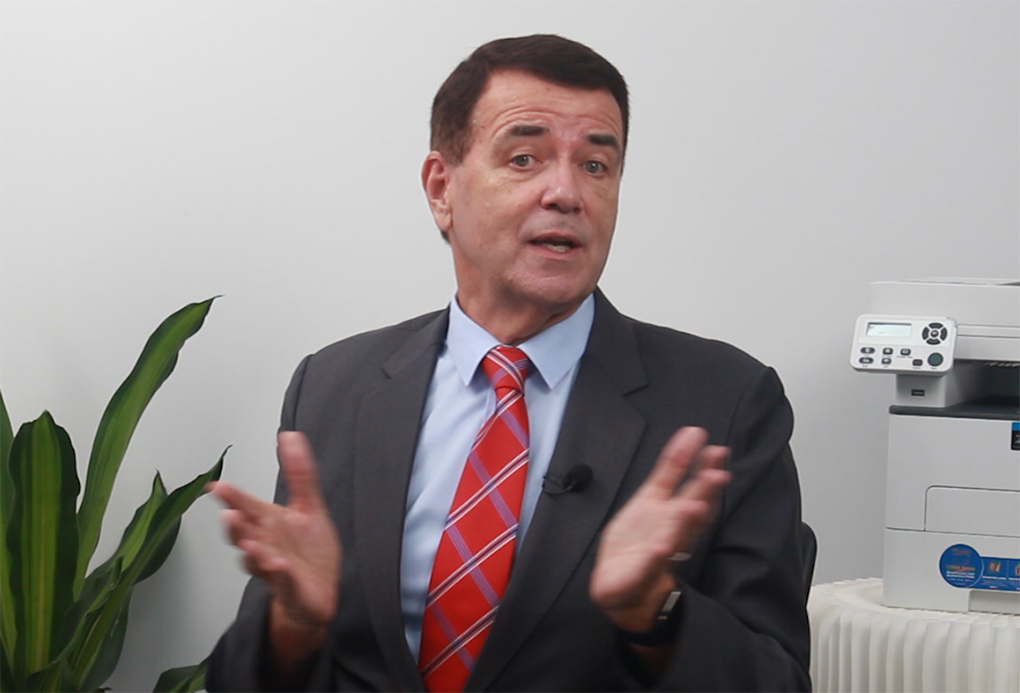 Everyone in the imaging supplies industry around the globe has heard of Ninestar.
This includes both printer OEMs as well as the aftermarket.
That's probably because the Ninestar Group is the parent for companies including Apex Microelectronics, Static Control, Ninestar Imaging G&G, Pantum and Lexmark.
Ninestar is the only company I am aware of that is both OEM as well as aftermarket.
This year the Group is celebrating its 21st anniversary: a key of the door moment. And Ninestar G&G's general manager is going to unlock some doors for me today.
Eric Zhang has been promoted in a restructure of the group's businesses and is now in charge of all printing consumables manufactured and sold by the group both domestically in China as well as internationally.
Gibbons: Eric Zhang has been with the company for 19 years. Eric, I appreciate you speaking to me in English which is your second language. Congratulations on your new appointments and thanks for joining me.
Zhang: Thank you, David.
Gibbons: Tell me, Eric, how does the wide experience you have in engineering, production, sales and marketing and HR prepare you for your new role as the head of supplies for Ninestar?
I have been working in Ninestar since I finished college 19 years ago. It's my first job and it is my best job. I am very grateful to the company for its trust and support.
Yes, over the past 19 years at Ninestar, I have worked in R&D, HR, sales, production management, supply chain management. My work experience helps me to know this industry and understand customer needs, giving me the confidence to integrate company resources to better serve our customers and to promote the healthy development of the imaging industry.
Gibbons: Do you agree with me Eric,  that it is unique how Ninestar has brought together OEMs and the Aftermarket?
Good question. I totally agree. As we all know, Ninestar is the only industry player to be a hardware manufacturer while at the same time being a leading third-party supplies vendor.
We have six strengths. They are:
printer technology;
chip technology;
IP-safe products;
eco-friendly reman products;
a strong supply chain; and
professional service which empowers us to meet the local needs of end-users.
Gibbons: Can you share with us what was the original intention of establishing the G&G brand? What can partners and users expect from G&G?
Zhang: We established the G&G brand right back when Ninestar was founded. Our vision is to become the eminent high-tech service provider in the printing industry and to build a globally renowned trusted brand. So G&G was born to offer high-quality and affordable alternatives.
When you look at the G&G logo, you see a pair of hands holding tightly together.
This represents the firm and everlasting relationship Ninestar has built with our partners.
That's because we value every partner.
In our genes, we know that product quality is for life, and customer is for a lifetime.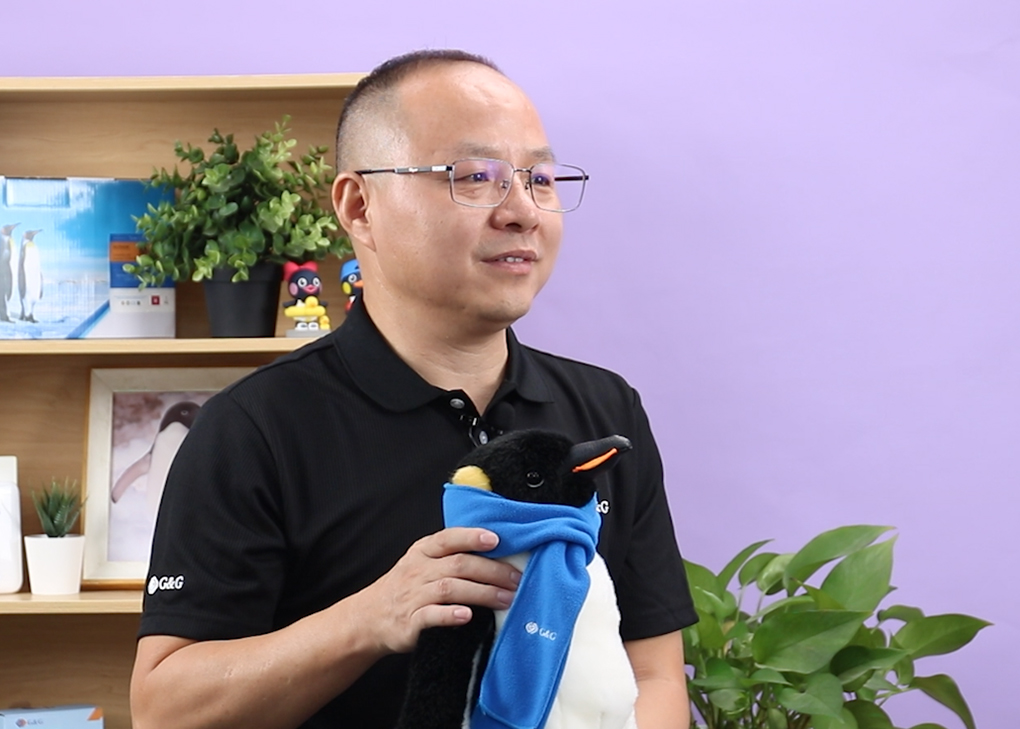 Many asked why we choose a penguin as our branding image. Well, penguins live in the Antarctic. The climate there has been changing and bringing challenges to the survival of these lovely creatures.
We hope the image of the emperor penguin always reminds people to be environmentally friendly.
Being friendly to the environment and aiming to reduce our carbon footprint are also the reasons why we offer a reliable, safe, premium range of reman alternatives to customers coupled with our "going green" recycling program.
So far, G&G has brought the best images to over 200 million end-users worldwide with an OEM-like printing experience.
We see it as our mission to help people work for their best image by making printing simple, reliable, affordable and sustainable through innovation, efficiency, and respect to people.
Gibbons: Thanks, Eric for explaining the G&G logo to me. I've not heard that explanation before. And I like that penguin too. I may pinch that after the interview.
I have been speaking with Eric Zhang who has just been appointed General Manager of Ninestar Imaging G&G here in Zhuhai, China. Thanks for joining me. Keep in touch. I'm David Gibbons. ■
---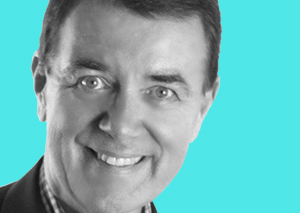 David Gibbons has 45 years of experience, knowledge and skills in business (management, consultancy, strategic planning) and communication (teaching, event management, fundraising, journalism, broadcasting and new/digital media—social, website, app development). He started and ran a successful cartridge remanufacturing business in Sydney and was also the Executive Officer of the Australasian Cartridge Remanufacturers' Association for 7 years.
In 2011, Gibbons relocated to RT Media in Zhuhai, China where he has been a director responsible for strategic planning, senior management, event planning, marketing, broadcasting and magazine publishing on behalf of the global imaging supplies industry. He is certainly aware of the challenges of remanufacturing in China.
His other blogs include:
Eric Zhang Shares His Vision for Ninestar
Comment:
Please add your comments below about this article, "Eric Zhang Shares His Vision for Ninestar" or join the conversation on LinkedIn.
https://o1.rtcdn.net/uploads/2000/07/Ninestar-Gibbons-Zhang-Interview-01.jpg
669
1020
David Gibbons
https://o1.rtcdn.net/uploads/2020/07/RT-logo-old-big-old-jiazi-3.png
David Gibbons
2021-07-09 16:38:49
2021-07-09 17:47:30
Eric Zhang Shares His Vision for Ninestar