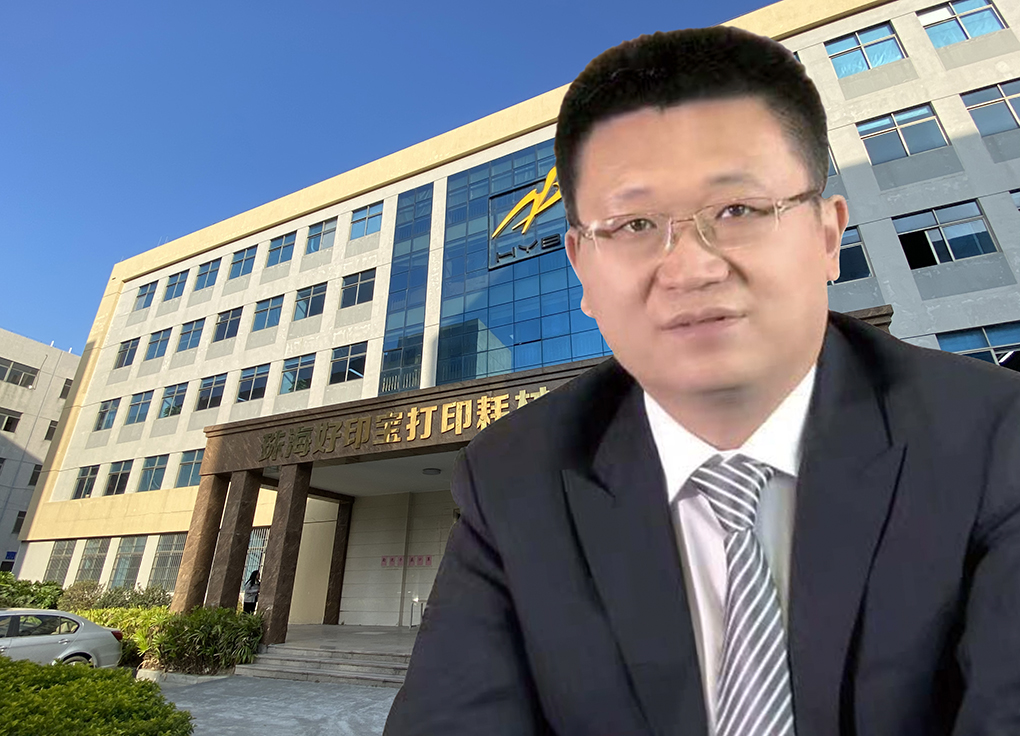 5 Quick Questions: Investing in Your Supply Chain
5 Quick Questions: Investing in Your Supply Chain
—HYB's President Vincent Chen, who founded his copier supplies and parts business in 1998 tells ImagingWorld's David Gibbons success can only be achieved one day at a time.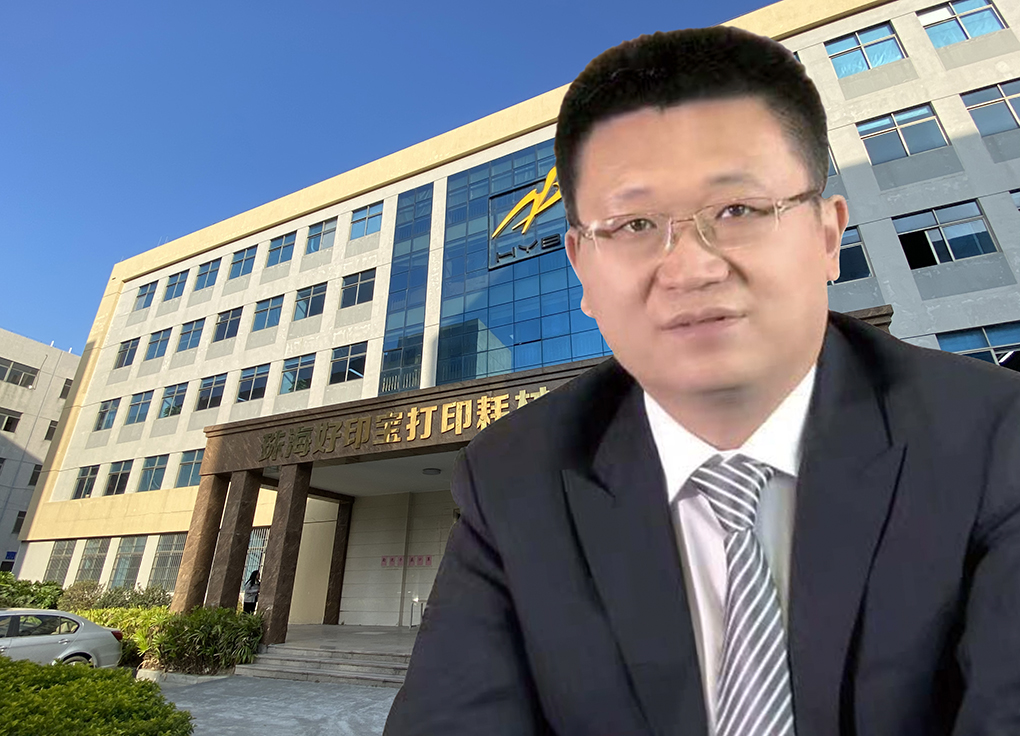 Vincent Chen came out of the OEM sector of the imaging supplies industry to build a "better" business model that would provide customers and end-users with a more affordable choice without having to compromise on quality.
HaoYinBao Group (HYB) was born.
Despite being a 23-year journey since 1998, it has been the daily small steps that Chen says are so important to achieving a globally successful brand in copier supplies and parts. Building his supply chain is critical to this success.
David: How important is the need for a strong supply chain for your business?
Vincent: As a manufacturer, it is critical to have proven quality materials from our suppliers available when we need them for the 2,770 SKUs that we manufacture. There has to be a seamless connection if we are to be efficient and cost-effective. This is also true for our remanufactured product range that includes photoconductor units and copier machines where a certain proportion of the materials come from abroad. The most important factor in our supply chain is to maintain quality consistency as part of our Material Requirements Planning (MRP).
David: How did HYB achieve a reliable and consistent supply chain?
Vincent: We all know the saying, "Rome was not built in a day." Since 1998, HYB has taken the time to build strong communication channels and form solid agreements with each of its suppliers, most of whom are abroad. At the same time, HYB has developed an independent quality system that requires our suppliers to maintain the consistency of their materials. We provide them with reliable and accurate forecasts. If there is any product failure, goods are rejected and that causes a delay. No one wants or needs this. So, we painstakingly unite and grow with each of our supply chain partners. It is reflected in the mutual trust and growth in sales between our distributor customers, HYB and our suppliers.
David: To what lengths do you go to with your supply chain to deliver benefits to your customers?
Vincent: Our suppliers know they must meet the very high standards we set. So, the relationship between HYB and our supply chain is more than just "buy-and-sell," but also to meet the specifications and standards for each and every component. We have suppliers that develop products exclusively for HYB that meet higher standards. This is how we isolate our premium quality standard from being copied by our competitors. The consequence of working hard with each individual supplier in the chain means we can keep our customers competitive in the market in terms of a premium product range, added value quality, service as well as a good price.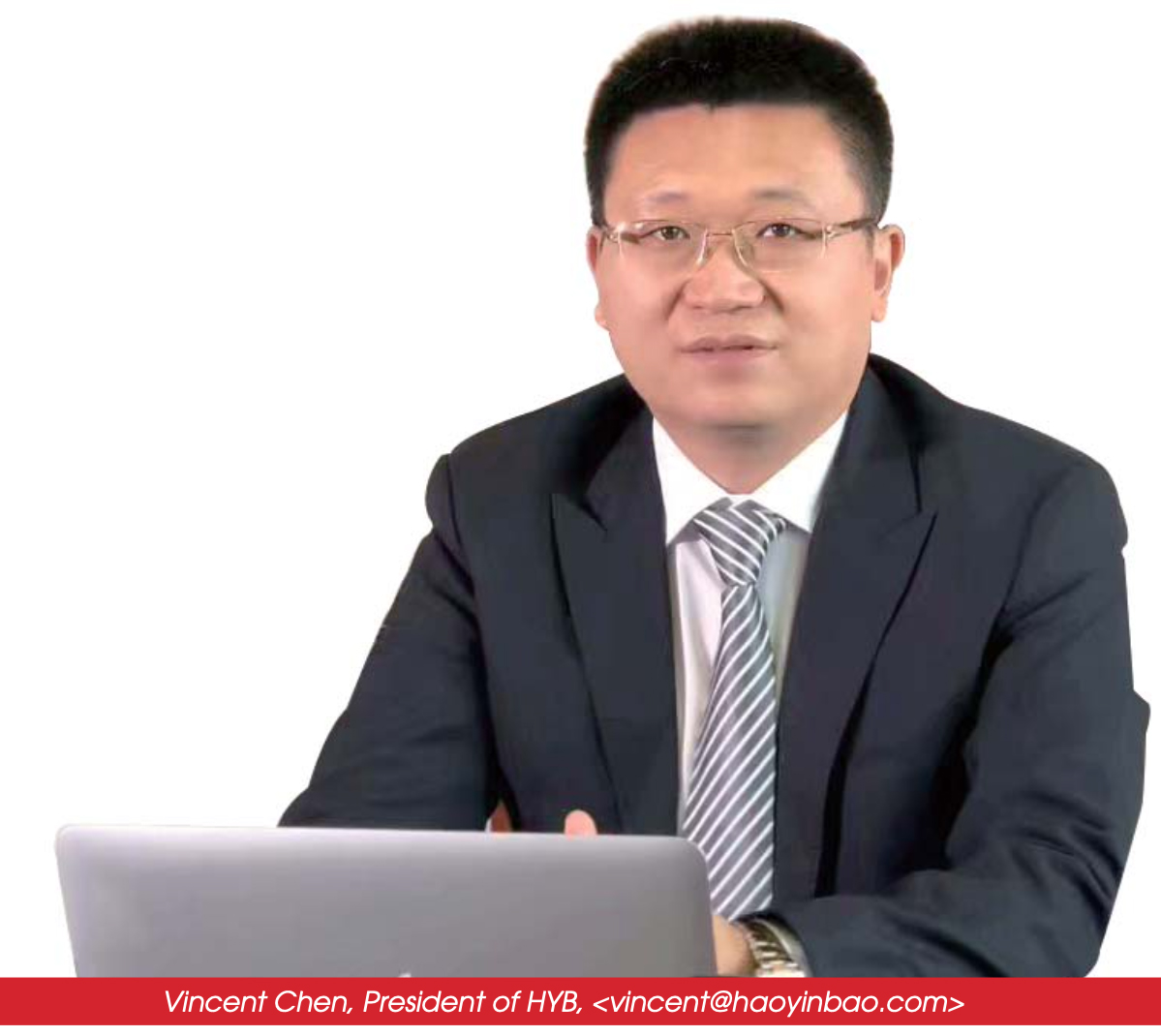 David: How does the new relationship you have with a Japanese toner supplier impact your supply chain?
Vincent: As HYB has continued to establish a good reputation as a leading manufacturer and supplier for copier consumables and parts, we have had many competitors watch us closely. Our modern laboratory is purpose-built with an experienced team of technical professionals to research and develop copier toners and spare parts. Most of our competitors fill their copier cartridges with existing formulations regardless of how well the products perform. Here at HYB, we have invested in our supply chain to develop customized, exclusive formulations with our Japanese toner partner. In 2020, these toners have been independently tested and awarded for their superiority in the market.
David: What aspects of your supply chain will you focus upon going into the future?
Vincent: This is a long-term investment strategy for our company. In order to maintain our leading edge in the market, we must continue to invest in our suppliers. Even now, we have new product projects in progress and this will never change.
---
Related:
This article was published in the hard copy RT ImagingWorld magazine distributed in English and Spanish around the world. You can download a free copy of the English magazine as well and find this article on page 37.
5 Quick Questions: Investing in Your Supply Chain
Comment:
https://o1.rtcdn.net/uploads/2021/02/Vincent-Chen-HYB-front-of-building.jpg
736
1020
David Gibbons
https://o1.rtcdn.net/uploads/2020/07/RT-logo-old-big-old-jiazi-3.png
David Gibbons
2021-02-03 14:13:25
2021-02-03 15:35:31
5 Quick Questions: Investing in Your Supply Chain