RT Media Co. Ltd is always looking for talented, self-motivated and enthusiastic people to join its vibrant team in the areas of sales, marketing, editorial and operations. The company hosts trade events in various countries around the world including Africa, Russia, India and Latin America.  It also publishes hardcopy magazines in various languages including English, Chinese, Spanish, Arabic and Russian. It has a strong following on LinkedIn, Facebook and Twitter as well as WeChat (in China). We also broadcast weekly TV programs online.
If you have multi-language skills, are willing and able to travel, have a strong work ethic and demonstratable communication skills we would like to hear from you.
Current Positions Available
Hardcopy Magazine Editor

We are looking for a full-time magazine editor who can join our communication team, responsible for the publishing of our hardcopy magazines. You will need to be proficient in English, but having competency in Chinese is also a must. Other languages including Spanish, Arabic or Russian could be helpful as you work with our partners in the preparation of these language magazines. You should have publishing experience, but the job will provide most of the specific skills needed in-house.

Applicants should contact Mrs Joy He to request an application form.
Internships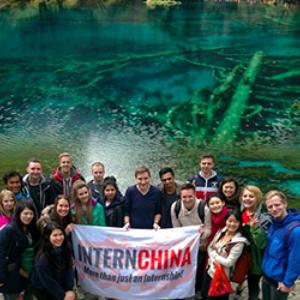 We also provide internships through InternChina and over the last 6 years have hosted more than 20 interns (or specialists as we prefer to call you) in the areas of marketing, broadcasting, publishing and social media.