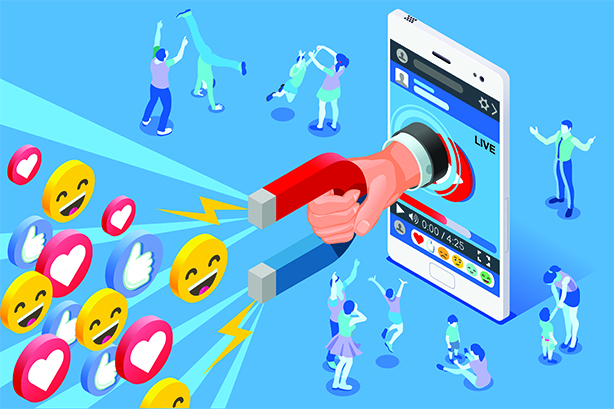 Most of us see it, some hear it and yet others read it.
Breaking news: more Americans now get news from social media than print newspapers. It's probably true for the rest of us as well.
According to a recent Pew Research Centre study newspapers and magazines have slumped to the fifth position with only about 16 percent of us relying on this form of communication in 2018. This is down from 20 percent just two years ago.
49 percent of us still prefer to get our news from television, w
hich is the number one channel. Nevertheless this is a decline from the 57 percent of us who preferred television two years ago. Radio, which holds the third position, is unchanged with 26 percent of us still preferring this mode to receive our news. I guess many of us like to listen to the news during our daily commute to and from the office.
A significant more of us, however, are using news websites than before and now one in three of us prefer this channel, which has strengthened its number two position.
Social media has climbed into fourth position and is expected to continue to grow in popularity as it has done since the last survey in 2016.
When looking at online news use combined – the percentage of those who get news often from either news websites or social media – the web has closed in on television as a source for news (43% of adults get news often from news websites or social media, compared with 49% for television).
The rise in social media has pushed newspapers and magazines into fifth position. Print media continues to decline. In short, news websites and social media are on the rise and hard copy and television are on the decline.
Being a news information agency is an important role for RT Media as it is for me personally. Sharing news builds trust and relationship with your key audiences. Here at RT Media our mission is to educate, inform and nurture our global audience. It is a mission we take seriously.
But these recent Pew results challenge the very heart of how we share the news and information with you. Twelve years ago, when we got started, you wanted your news and information in a hard copy magazine. Today, news has become a very small part of our magazine, because tens of thousands of you are getting your news from us mainly on WeChat, LinkedIn, FaceBook and Twitter as well as the website. You get it immediately when you are ready to go looking for it.
Of course television is changing dramatically too. More and more people are streaming YouTube on the television set and Netflix and Amazon on-demand video streaming services are taking over our living rooms. But more change is coming. Facebook has already become the second most popular video sharing platform after YouTube and there are rumors that Facebook will become an all-video platform in less than five years.
It doesn't seem that long ago that I remember my parents buying our first television set. It was black and white. It was 1968 and I remember watching the 1969 lunar landing on it. We had television, radio and newspapers in the day. That was it. There was no home computer, no internet, no social media and no mobile phone. Getting the news was still a priority but there was a simpler choice of channels.
Your media habits have changed, as have mine. But let's not get too settled in our lounge chairs with the smorgasbord we have because one thing is for certain: change is continuing to come.
https://o1.rtcdn.net/uploads/2019/05/just-A-minute.jpg
409
614
David Gibbons
https://o1.rtcdn.net/uploads/2019/01/RT-logo.png?x-oss-process=image/quality,q_50/resize,m_fill,w_300,h_292
David Gibbons
2019-01-10 11:44:01
2019-05-10 11:59:37
Have you seen the news?