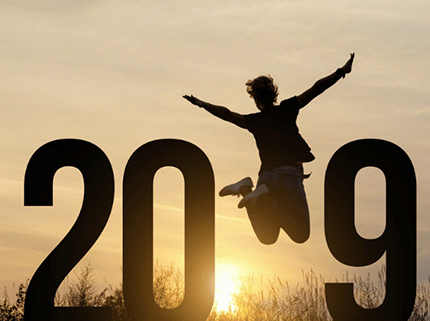 Where were you in 2019? Everything is About to Change
You probably think what's the big deal? I'm here, reading this blog. Don't click out yet. I suggest 2019 will go down in the history books as being as iconic for the printing and consumables industry as George Orwell's '1984'.
I have been overwhelmed with emails from those of you in the marketplace. "It's a war out here," as one writer put it. Another said, "This industry has gone crazy. It's never been like this before."
Indeed, we are witnessing changes in this industry not seen before. Changes that are tough and changes that are also good, if that can be believed.
But why 2019?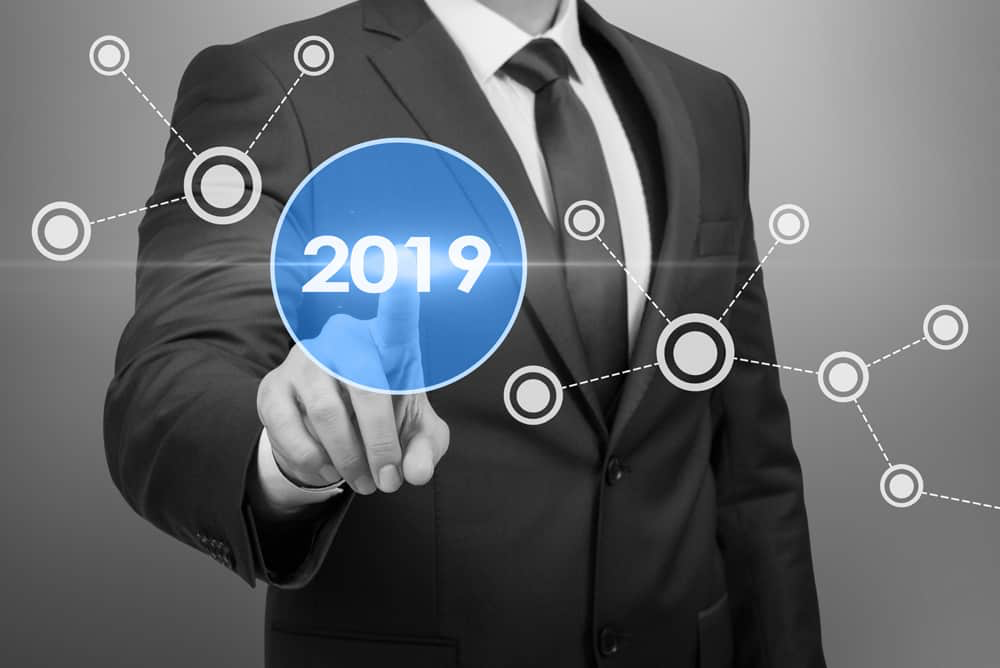 This is the year that the two largest US-based remanufacturers came under attack.
Clover's declining revenues and debt position took a backstage when company representatives took the edge off a recent industry meeting in Chicago saying the industry is doomed unless all the remanufacturers club together under the Clover banner.
LMI has filed for receivership because it's financial partner, who only joined them 12 months ago, has been urged by their bank to quit the printing consumables industry. According to their receivership filing, the June 2019 business relationship between Xerox Corporation and HP Inc has lost them their single largest customer.
Also, in the US, as of September 1, we have the tariffs being charged on all printers and consumables coming out of China heading for that market. Some are cheering others are weeping. In any case, it has become a part of the 2019 year of the divide.
Then, Brother, who has been reasonably quiet when it comes to defending its intellectual property rights, has issued a complaint with the US International Trade Commission over 32 companies and individuals that have allegedly infringed its IP rights. Brother joined Canon and Epson in 2019 to fiercely fight with the aftermarket.
There are, this year, legal cases being fought in Europe and China as well as the USA as OEMs fight for their market share and their own survival in the face of shareholders. Even the small market of my homeland Australia is seeing a battle between OEM Epson Seiko and aftermarket Calidad. Australia has 100-year-old "hand-me-down" laws from Britain that do not recognise the "right to repair" doctrine. The court ruled the remanufactured cartridges being sold by Calidad were not worn or broken. Rather, they had just reached the end of their useful life as a consequence of their intended use. Calidad now wants to appeal the matter at the High Court. Australia is not the only country to have antiquated laws when it comes to the ownership of patents and an aftermarket loss in Australia could have a ripple effect across the Commonwealth.
A couple of months ago, in an industry forum in Brussels, the case for remanufacturing being the preferred business model was proposed to the industry. Again, I had people walk out of those meetings only to tell me that it's just crazy. Remanufacturing in 2019 is diminishing in favour of new-build compatibles. Their businesses just don't have the time to lobby for parliamentary support for remanufactured products. It could take years. So, 2019 has become a decisive year for many businesses who find the remanufacturing business model unsustainable for them. While remanufacturing is by far the better environmental business model, they tell me, it is simply not practical or as cost-effective.
I have travelled through Africa, Europe, Asia, and Latin America this year and the comments have all been the same. Industry players are looking for a quality product but at a better price than what remanufacturing can offer.
The number of OEMs is getting fewer as well. The only way the likes of HP can continue to grow in a flat market is to acquire others. Samsung's printing division has been gobbled up by HP along with all their patents. HP is now working strategically with Xerox in the US and no-one will be surprised if HP-Xerox will merge into a super-entity in the near future.
Then there has been the toxic decaBDE chemicals found in new-built compatibles. The European Union has laws that prevent such nasties from being sold there, and now the USA's Environmental Protection Agency is looking at putting bans into place there too in the interests of public safety. Russia has set up its own testing labs and standards to make sure the cheap, poor quality and toxic products don't get dumped there either.
But it's not all doom and gloom. Where there are war and strife there is also opportunity. There is a boom going on in China which has now become the biggest country in terms of printer shipments and supplies, according to IDC research.
The boom has seen scores of printer OEMs appear from almost nowhere with specialty printers, label printers, UV thermal printers, braille printers, dot matrix printers as well as the inkjet and toner printers. There's a huge opportunity for businesses in every country to get hold of these devices and add them to your business model for your existing customers. You should visit the RemaxWorld Expo this October to see them for yourself.
Where were you in 2019? It will become a landmark year where business models for all are being tested and new opportunities must be found to survive and prosper for OEMs and the aftermarket alike.
---
Related:
Read other blogs written by David Gibbons
https://o1.rtcdn.net/uploads/2019/09/110-just-a-minute.jpg
430
430
David Gibbons
https://o1.rtcdn.net/uploads/2020/07/RT-logo-old-big-old-jiazi-3.png
David Gibbons
2019-09-25 17:52:41
2020-04-27 08:25:12
Where were you in 2019? Everything is About to Change