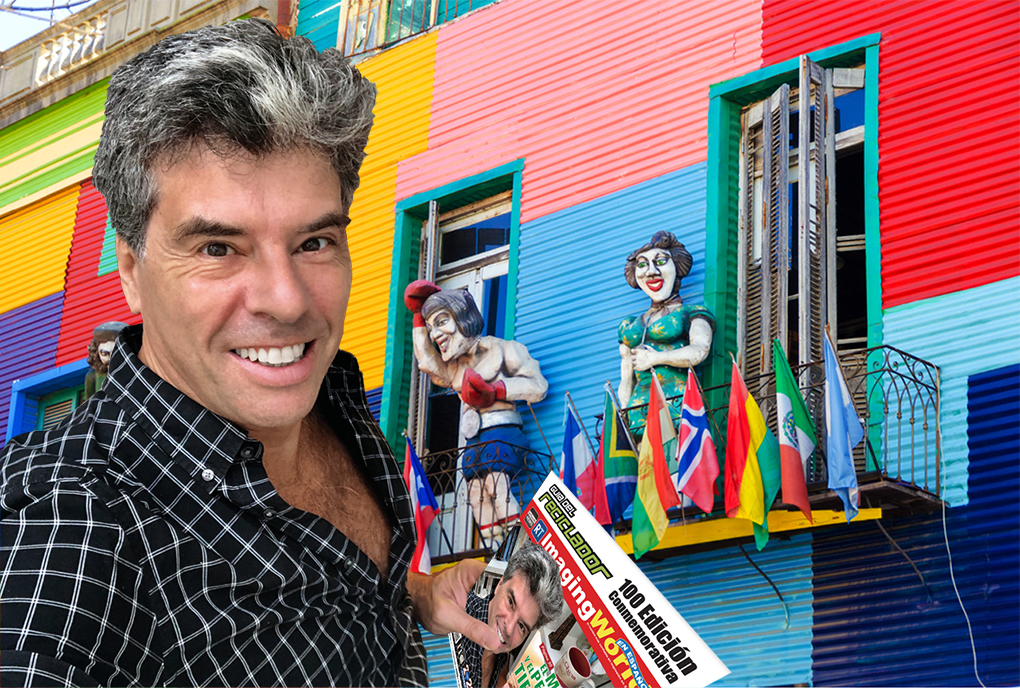 Show Me the Color in Latin America
Show Me the Color in Latin America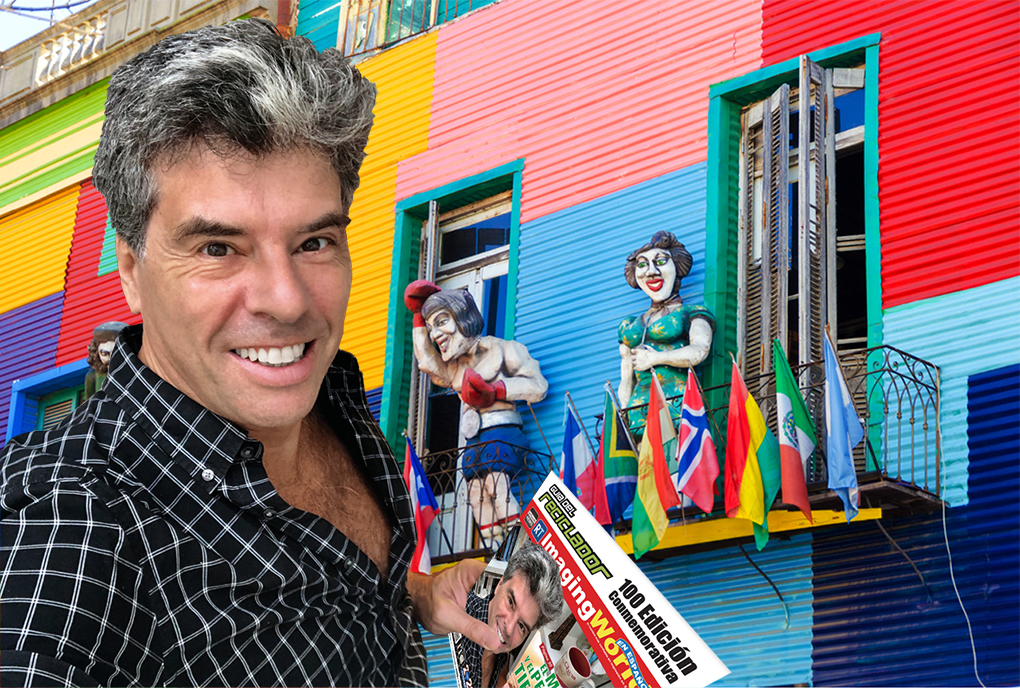 Color in the Latin aftermarket has been through what you could say a "colorful" series of different stages.
It enjoyed an initial promising future. Then it endured a period of inconsistent quality with products and supplies.
Today, there are reliable and profitable options for those who know how to understand the dynamics of this market.
Although color is present in all segments, its concentration could be divided into two: a corporate and commercial sector with a demand for very high-quality equipment and supplies, with a significant OEM participation. The other segment is the consumer market in need of color printing, but with a greater focus on cost than quality.
Of both segments, corporate is certainly the one that offers the best business opportunities. However, the high-quality standards and strong OEM presence make it a tough mountain scenario for most aftermarket companies to climb.
Vladimir Bossini, Executive Director of Tecnotoner—one of the most important remanufacturing companies in Brazil—warns, "The color market in Brazil is divided into two: the Business Color market and the High-end market. Both have been growing since costs have fallen over the last few years. While the Business Color (low-end) market is more susceptible to large variations in quality and performance, the High-end has seen good products offered by fewer companies that know how to work and develop products for this segment. This market is a great opportunity for remanufacturers and manufacturers who can focus on quality.
In regards to quality, Bossini affirms, "It is not related to technology today, but to how much knowledge you have and good raw materials." He points out that although the OEM is a reference, "it is not necessarily an example of quality." As for the clients that Tecnotoner is looking for, "they are in the high-end market since the low-end is being served by several importers who sell by price and we have no interest in competing with that market."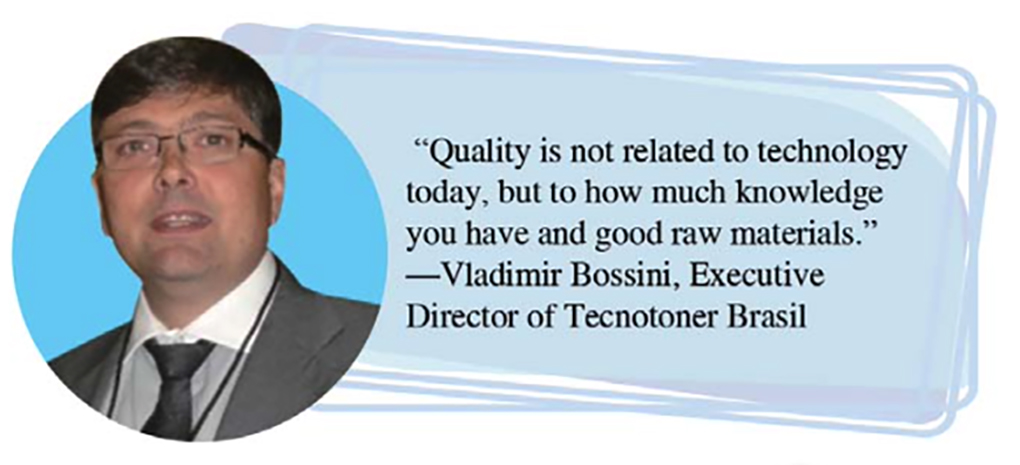 Mexico faces the same market scenario. María Dolores García Ramos from Fixsell del Norte admits, "Color has grown a lot in the Mexican market. Almost every brand has corporate color equipment. The aftermarket has moved quickly to remanufacture the cartridges and to sell generic consumables." As for the type of devices, she says, "Graphic arts equipment has grown in demand, but there are still not many generic consumables for them."
In Argentina, there are aftermarket companies that have been developing solid solutions for the color corporate segment over many years, particularly in the information technology sector.
According to CEO, Ezequiel Gismondi, "an alliance with a toner factory in Japan" has helped them serve many clients with cost-per-page (CPP) contracts, printers and diagnostic imaging, mostly using "high-quality Ricoh and Minolta devices, both in A3 and A4." As for the corporate lines with small and medium equipment, they provide "chemical toner from a factory in China and supplies, mostly for HP, Samsung, Okidata and Brother."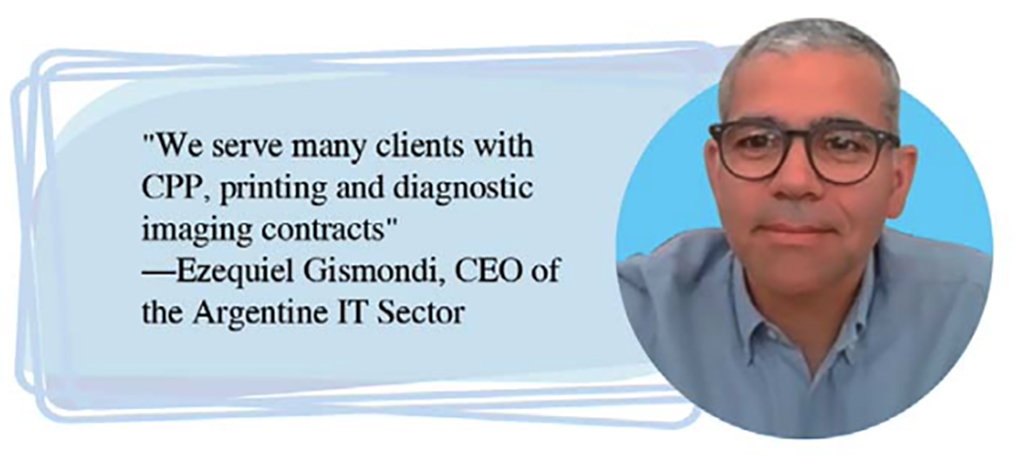 Colombia is another market where solid aftermarket companies enjoy business in the corporate color sector.
Jorge Peña from ABKA Colombia S.A.S acknowledges, "Monochrome prints have drastically decreased profit margins, so we see color as a great opportunity to reverse losses."
According to Peña, the same sales in color can be obtained as with the large volume of monochrome prints. He clarifies "the color market is wide and includes clients such as hospitals, laboratories, designers, education, exhibition fairs, human resources, security and stamping."
In his company they commercialize both compatible and remanufactured products, reaching OEM quality in both cases. "The most profitable brand in the Colombian market is Ricoh," says Peña. "There is a good cost-benefit with the very practical multifunctional devices".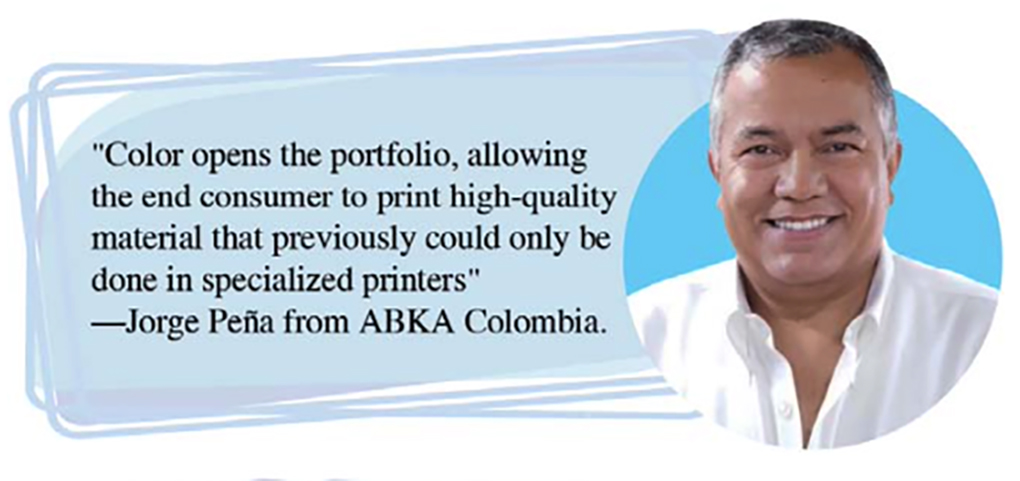 Carlos Enzler, CEO of Qualiprint Colombia, is assured color printing has changed significantly in recent years in Colombia. It has coincided with Epson achieving high sales records on its Ecotank continuous ink model—a device designed for individuals but which was also welcomed in the SME and MicoPYME sector for its cost savings and competitiveness when compared to original and generic laser consumables."
As the market prioritized cosy over quality or speed, "many chose to change the printer when it was time to change the four toners," Enzler explains.
As said at the beginning of this article, this is a market segment that focuses on price ahead of its commitment to quality. Consequently, the migration to tank-based inkjet devices has generated a sustained increase in shipments throughout the Latin region in recent times.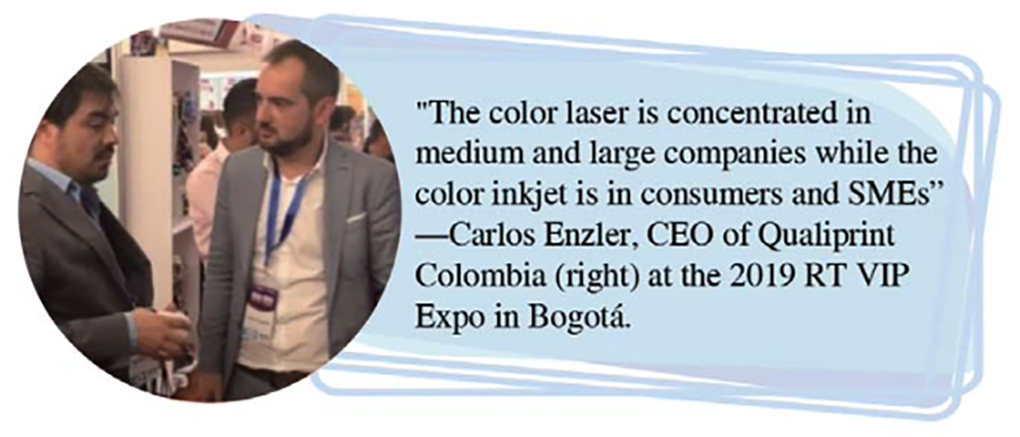 "Currently, color laser is concentrated in medium and large companies while color inkjet is with private individuals and SMEs," adds Enzler. "In the past, customers in this segment attached importance to product quality, especially color, but today it is very different, they want it to work and perform." ■
** This article appeared on pages 42 to 43 of RT ImagingWorld magazine. Click to download the full issue for free.
---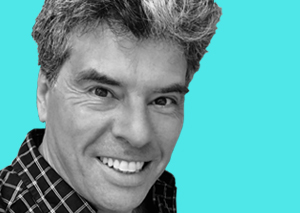 Leave your comments to the article "Show Me the Color in Latin America" below or join the conversation on LinkedIn.
Molinatti is RT global partner for Latin America. He is based in Buenos Aires, Argentina and is the publisher of Guía del Reciclador—the Spanish language magazine first published in 2002 for the Latin American printer cartridge aftermarket. He has organized more the 20 technical and MPS training events in several countries and is helping RT bring VIP Expo events to Brazil, Argentina, and Perú. Please contact<info@guiadelreciclador.com>
Read RT ImagingWorld magazine in Spanish.
Want to know more about the dynamic market in India? Read Molinatti's other blogs and articles:
Show Me the Color in Latin America
https://o1.rtcdn.net/uploads/2021/07/Gustavo-colorful-building-argentina.jpg
688
1020
Gustavo Molinatti
https://o1.rtcdn.net/uploads/2020/07/RT-logo-old-big-old-jiazi-3.png
Gustavo Molinatti
2021-07-27 13:40:00
2021-07-27 16:14:24
Show Me the Color in Latin America