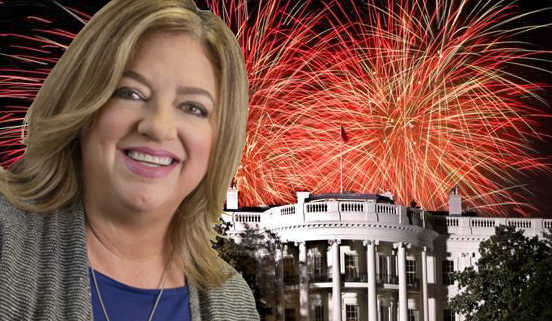 Election and Business Results Are In
Election and Business Results Are In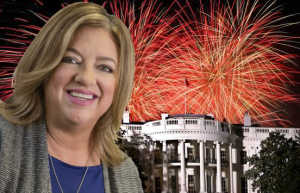 As we look back on 2018 and look ahead at the New Year do you wonder what political and business trends will affect your business? I have some thoughts on how this will unfold in the United States.
U.S Politics
Chinese manufacturers may face new obstacles. With a resounding win by the Democratic Party, the U.S. House of Representatives will now be at odds with the president and the senate. Therefore, U.S. President Donald Trump's hope of a "beautiful bipartisan sort of situation" following the Democratic Party regaining control of the House of Representatives is unlikely to become reality. His presidency has been a rancorous one. Democrats smarting from two years of being locked out of power entirely are unlikely to back any of his efforts, particularly his border wall.
This will frustrate Trump's agenda in many instances, and make his tweets far more colorful. However, a Democrat-controlled House may find itself aligning with—and even supporting—Trump in surprising ways, even if the bipartisanship is not quite as benign as he envisions. In both cases, the ramifications will extend beyond U.S. borders, and be felt particularly in China.
No matter which party controls either the house or the senate, the president retains sweeping powers to shape foreign policy. However, Congress can exert pressure using its committees, its prerogative to approve trade deals and overall general influence. In the case of China, many Democrats agree with the president. Frustration with Chinese trade practices is not solely a Republican issue. As a matter of fact, the Republican Party usually favors free, unobstructed trade. Here, President Trump is actually going against the standard party line.
After all, the Trump administration has built on its Democrat predecessor's moves to block Chinese acquisitions of American companies. And many Democrats have called for more confrontational policies with China. If Trump's raising the stakes on trade with China gains the backing of a Democratic House, making it a truly bipartisan policy shift, the consequences for global trade and strategic competition between the U.S. and China could be significant.
There were glimmers of hope for a reduction of tariffs and a calming of the trade war between the U.S. and China at the 2018 G20 Summit in Buenos Aires. Since then, however, President Trump seems to be returning to his course of "America First."
Trump wants that wall built. It is the symbol of his signature campaign issue: immigration. Now he needs help from the Democrats to make that happen. Blue-collar job retention is near to the heart of Democrats, and trade policy is one place that they can work together. China's trade problems with the U.S. may now actually heat up.
Given the US' economic and strategic dominance, its domestic politics have always had a bearing on other countries. However, the disruption Trump has caused has heightened this considerably. An unhappy and obstreperous Trump spells trouble for everyone. He will be unhappy as impeachment and other criminal charges become more possible. This will not be the year of a quieter, gentler U.S., at least in its politics.
U.S. Business
Nor will the OEMs be less combative. Several studies have arisen from Europe, North America and Australia questioning the health and safety of new-built cartridges. However, as expected, at least one OEM is saying that all aftermarket cartridges pose a health and safety risk.
In 2019, the aftermarket, and all of its components, had better be prepared to respond to these challenges from the OEMs. Furthermore, any truth to the studies needs to be borne out and addressed.
The silver lining? This is a good opportunity for remanufacturers to separate themselves from new-built cartridges. Remanufactured cartridges will also get a boost from Reman Day on April 11. It's a good time to let your business' reman side shine.
---
Tricia Judge has served as the executive director of the International Imaging Technology Council—a not-for-profit trade association serving imaging supplies remanufacturers and dealers—for 17 years. She was the executive editor of Recharger magazine for five years and a lawyer for 30 years. Judge's work has been published in Recharger, Imaging Spectrum and several other industry magazines. She has won critical acclaim for her writing and industry advocacy. She prides herself in having assisted with the preparation of six friend-of-the-court (amicus) briefs and has presented the position of the industry to the US International Trade Commission. Since 2017, Judge has been the Senior Consulting Editor of RT Imaging World magazine and speaks at regional RT VIP Summits and RemaxWorld Expo in China.
Her feature articles include:
Her Judge's Ruling opinion blogs:
Election and Business Results Are In
Comments:
You can add your ideas and thoughts on this article, "Election and Business Results Are In," below or directly with Tricia Judge by email.
https://o1.rtcdn.net/uploads/2018/12/Tricia-Judge-White-house-fireworks.jpg
355
552
Tricia Judge
https://o1.rtcdn.net/uploads/2020/07/RT-logo-old-big-old-jiazi-3.png
Tricia Judge
2018-12-30 11:50:12
2020-09-02 10:46:40
Election and Business Results Are In