Thankfully My Doctor Wrote a Prescription Not My Obituary
Thankfully My Doctor Wrote a Prescription Not My Obituary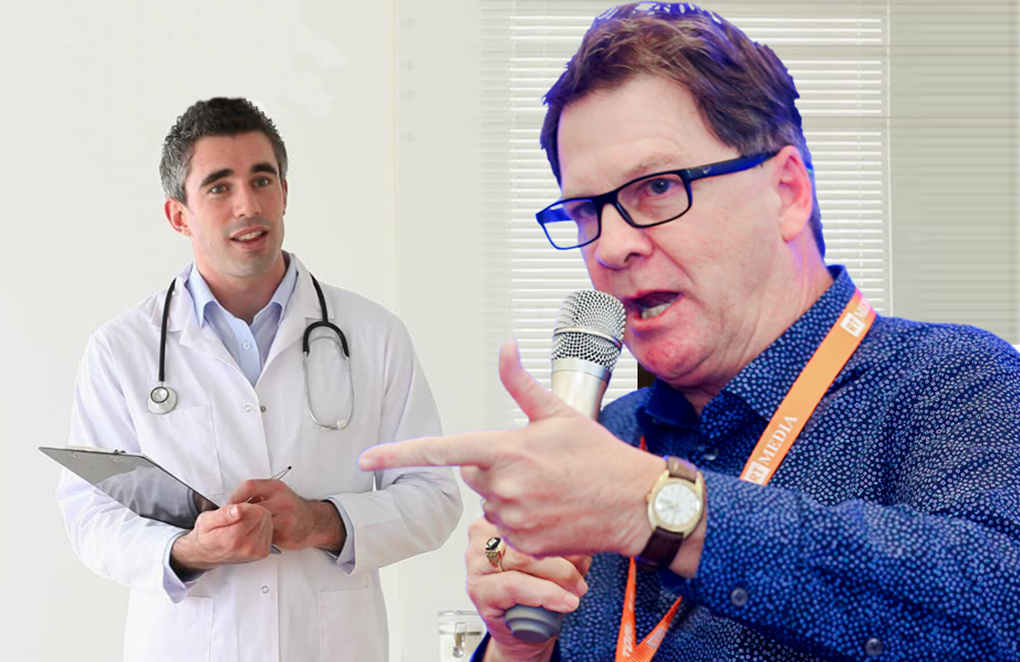 My doctor had a choice. I am glad he wrote the needed prescriptions. I guess if he didn't know what to prescribe, he might have written my obituary instead.
Spending over 30 years in the imaging channel, there have been many opportunities to read the industry's obituary. Of course, those in the industry have all cashed lots of checks past the date of the obituary.
In reality, an obituary is so unbelievable for the living that they don't accept it, and thankfully, they don't.
As Mark Twain once said, "The reports of my death are greatly exaggerated."
*****
I recently had my annual physical. First, I must admit that my annual physical was a half-decade overdue. So, based on my tardiness, my doctor held nothing back. The poking and prodding were intense, the scans, the treadmill, and the blood work all gave the evidence that I might live to be 90—a much different outcome than both I and my doctor thought as I participated in the dissecting of my body.
But, what a relief for a guy turning 60.
Businesses are like people. They need check-ups, they need great doctors, they need quality data. They need an occasional prescription to correct what threatens its ability to sustain its life, and yes, sometimes it needs open-heart surgery, or even worse, it needs chemo to kill what intends to kill it.
However, a business, just like a person, should never accept its death while still living.
A company, unlike a person, can survive centuries. But in order to survive that long, it must have the ability to have control over its health.
Today's businesses must replace the old waiting game of Change Management. Change Management is surgery after the heart attack, a reaction to the stubbornness of the status quo. A better alternative is Modification Management which involves eating the right foods, exercising, doing what is prescribed for improvement, and doing everything possible to prevent the heart attack from ever happening.
The questions my doctor asked of me are the same questions I ask of the imaging channel's actors. Here are those questions:
Are you ready to finally quit smoking? —For the industry: are you prepared to quit business practices not conducive to market realities?
Are you ready to stop ignoring data? —For the industry: no translation needed here.
Are you prepared to take the prescriptions that have worked for others? —For the industry: Are you ready to adopt what is working for others over procrastinating your improvement?
Are you willing to accept the dialogue of tough conversations? —For the industry: Are you ready to listen to the hard conversation over the obsession to only engage with those who tell you what you want to hear?
Are you ready to continually modify behaviors and avoid a forced change for your survival? —For the industry: are you ready to stop chasing buy-in and build teams that instead bought into an organization determined to stay relevant?
The document imaging channel is facing a critical challenge to its life. The industry is in the ICU; however, the industry is not dead, the industry needs the best doctors, the best nurses and the very best pharmaceuticals available.
The industry needs to replace its hope for survival with its actions to survive.
This virus has sped up the disease caused by the channel ignoring past prescriptions. Unfortunately, the industry needs severe surgery; it will need potent drugs, which will cause pain. However, if the document imaging channel's actors are prepared to do it, they will come out of this terrible crisis. No one can tell entrepreneurs they are dead; only the entrepreneur can decide what to give up and what to add to survive.
My doctor reminded me of his advice that I have ignored. I don't like to be told: "I told you so." However, I will fight, as I have done for at least a decade, to ensure my message is presented. My vision and goals remain today as they always have: to help reinvent an industry.
Prescriptions and Warnings
Diversification in products – Managed IT Services  Many in the industry tried to incorporate Seat Based Billing—an IT Services billing model based on numerous computer and software components—as a model to bill copiers and printers. Billing copiers and printers on their own through the Seat Based Billing Model was never a reality to the marketplace. Those dealers already delivering Managed IT Services, however, could easily add copy and print equipment to their already existing Seat Based Billing Model.
Attempting to jam 21st-century business needs into 20th-century business processes would be fatal IT Services must be a stand-alone profitable business outside the core print business. Too many dealers continue paying the operating cost for their IT deliverable from the copy/print business profits. It is only through scrutiny and fiscal responsibility that actual performance can be measured and improved. Those hiding losses will one day find themselves under immense pressure. We can now all admit that that one day is today.
Diversification in human capital needs The old-mindset struggles to deliver new concepts. Seen clearly in the industry's attempts to deliver innovation through outdated business models.
Diversification in acquisition strategies How about alternative verticals such as financial CPA firms, security firms, office product dealers, and IT services organizations? Today, we are witnessing those in the IT Services industry buying CPA and financial organizations almost one-a-month.
Manufacturers will never excel in buying dealer distribution Without severe cuts and modifications to sales, and service delivery costs it is doomed to fail. We have all witnessed Ricoh mostly evacuate their direct model.
Buying other copier dealers This should never be considered without a clear strategy and ability to diversify the deliverable. Today we see the severe pain in the roll-ups as they struggle through the weight of advancing volume declines eroding the value of their copier/print business model. The dreams of 10X-earnings have been awakened prematurely by a pandemic's nightmare.
Pay attention to the alarming data This terrible virus has exposed what ignored data can cause. As manufacturers continued bringing production print equipment to market, I warned what the data was screaming out to us all. Success in Production Print was overrated and mostly un-had. The Production Print business model is only profitable and worthy of engagement by dealers with the right business maturity. Dealers with processes designed for production print applications. Unfortunately, as manufacturers increased their hyped rhetoric, dealers drove production print to insanely low margins by delivering through immature business models. On numerous occasions, I warned that dealers were ill-equipped in delivering production equipment and to leave that equipment sitting on their manufacturer's docks.
Overstaffing in service was hindering excellent service. The need to have the right training, the right parts on hand, and first call effectiveness above 50%. Excellent service was being held hostage by outdated approaches or false accountability to in-accurate data.
E-commerce Dealers and manufacturers need to implement alongside their legacy business model an e-commerce model and open their minds to the possibilities of delivering and servicing print equipment in ways outside their legacy model.
Stop learning what dealers already know. Filling chairs in schools to learn what never worked, I have and continue to debate the merits of foolishly 

chasing MPS in the SMB space

 as the industry's only means to deliver print equipment, supplies, and services.
Unfortunately, this pandemic brought on the work-from-home (WFH) movement and we see MPS tactics being pushed on to them. I can't scream loud enough about the nuttiness of this approach. The thought that there are consultants discussing Managed Print Services in houses is insanity.
After 20 years of trying MPS in the SMB, it has not succeeded in getting the industry's dealers or manufacturers ' direct operations all their customer's print business. This misguided quest was presented as the industry's only mode of delivery. Based on that stubbornness, The document Imaging Channel has lost hundreds of millions of dollars in printers and supplies to those with transactional business models outside the industry's borders.
Those ignored customers looking for MSP alternatives found alternative sellers through both e-commerce and even face to face sales approaches. As we see today, after 20 years, with the best salespeople in the world, tens of millions spent on MPS redundant training; and still there are 5-7 devices off-contract, many being bought, and supplied from others for every one device on an MPS Contract.
In the last year and a half we all saw, Konica and some Mega dealers also began delivering with a no meter concept. Thankful, very few are arguing against no-meter billing—however, the industry as a whole continues to procrastinate its implementation. I plead to the dealers, don't allow outsiders to capitalize on this subscription model ahead of you.
The A4 Revolution!
This one is my harshest warning which in itself will reinvent the industry with or without its permission. Back in 2018 I proudly announced the start of the A4 Revolution. This revolution was a strong warning for an industry built on processes to sell A3 devices. Some saw the A4 Revolution as a war against the capabilities of one machine over the other.
As some still refuse to accept the A4 Revolution's real threat, which is about the impacts A4 represents to the industry's dealers business models as end-users replace hundreds of millions of A3 devices with those of A4. The industry, for the most part, understands these impacts. However, many still fight against the A4 Momentum; mostly, those fights are backed by unprepared manufacturers. Who ignored the realities of a changing marketplace. A marketplace that started drastically changing nearly a decade ago.
The evolution of the A4 equipment with fewer parts, less on-site service needs and less cost of hardware are proving detrimental to a 1990 business model. A model built for growing print applications within the businesses they served. Folks years ago what we call upgrades today were actually upgrades.
I have never preached the stupidity of a paperless World. I continue to warn that those ridiculous arguments are a distraction to the real threat, which is the evaporation of service and supply annuities, along with declining hardware revenues causing severe stress to the current business model.
I guess, In reality, we all know those who preach the paperless argument have no imagination to help improve a business model. It seems more comfortable for those folks to write obituaries. Yes, some things will perish and new things will blossom. Products can change or become less valuable. However, people have to choose whether they become less valuable.
Thankfully my doctor wrote a prescription not my obituary. How about the document imaging channel? It must now decide whether they go into a hospice or kick its collective ass, rip up its obituary, and write up a new creed to reinvent its relevance.
I will remind you, as I always do as I wind up, that status quo is the killer of all that will be invented. Don't get stuck in the status quo.
---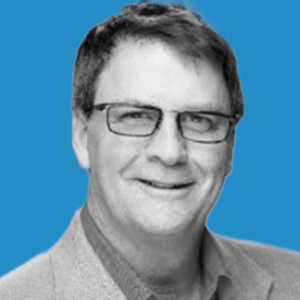 Have you found this article, "Thankfully My Doctor Wrote a Prescription Not My Obituary" helpful?
Ray Stasieczko is a forward-thinking and often controversial writer and speaker. You may not want to agree with everything he says, but you are compelled to read and listen. To do otherwise could spell doom.
He has called the imaging channel home for nearly 30 years and served in various roles and has contributed nearly 100 articles to the industry's publications. Ray has also spoken at the RT Media Summits in Cairo, South America and China. You can contact him and watch him on LinkedIn.
Read Ray's other blogs:
Thankfully My Doctor Wrote a Prescription Not My Obituary
https://o1.rtcdn.net/uploads/2020/07/Ray-Stasciezko-Doctor.jpg
662
1020
Ray Stasieczko
https://o1.rtcdn.net/uploads/2020/07/RT-logo-old-big-old-jiazi-3.png
Ray Stasieczko
2020-06-26 17:14:56
2020-08-03 16:59:54
Thankfully My Doctor Wrote a Prescription Not My Obituary