Is there a Future for Cartridge Remanufacturing?
Is there a Future for Cartridge Remanufacturing?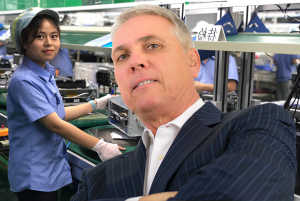 This is a serious question and one I often get asked. The fact, that so many question "if" the cartridge remanufacturing industry has a future, speaks volumes and gives automatic cause for concern.
Over recent years several key events and decisions have shaped our industry landscape to land us at this point-in-time, exactly where we are today. There is little question about the fact that cartridge remanufacturers are somewhere on the path towards buying new-built compatibles for resale. At the end of that journey, remanufacturing, as we have known it, will be dead.
The demand for imaging consumables will not go away any time soon, for sure. A paperless society will not happen. Paper is too interwoven into the fabric of our societies for it to disappear, and there are no new technologies that will replace copiers or printers that make as much money for the OEM's like copiers and printers do.
Yes, I accept some businesses may run paperless, but the world is a long way off from being paperless. It may never happen at all. Printed documents give comfort and security. And you don't need a power source to read them.
For the purposes of answering this serious question, it becomes necessary to remove the misleading rhetoric, purported by some, that is just plain wrong. Not every cartridge coming out of China is a "clone", is "patent-infringing" or "counterfeit". In fact, most are non-infringing and are consistently high-quality alternatives to the original OEM. Not a "clone" which is defined as an exact replica, but new design alternatives to the OEM.  If a new build cartridge can be redesigned to ensure non-infringement of patents held by any patentee, then that cartridge becomes a legitimate product to buy and resell and use. That is a fact.
Over the years the manipulative control of empty cartridge prices and also their availability by brokers who sold out to Clover, forced Chinese remanufacturers to rethink their business strategy. Print-Rite is a good example of a company that invested wisely to fully understand the OEM patents and focus on new designs that work a-round the OEM and other patents to become legitimate products. Now they hold 2,700 patents of their own.
For many remanufacturers, the decision to switch from remanufacturing to reselling a new build cartridge is an easy one. New builds are much more consistent in quality since everything is new and matched. The product is cheaper than a remanufactured product, which of course has variable quality.
Does it answer all the questions about being good for the ecology of the planet? NO.
Customers buy on price but they come back because of quality.
I do have sympathies for the environmentalists who are hell-bent on saving the planet. I get it, but the sale is made because of the price. The customer keeps coming back because of the quality.
It's a paradigm shift but it's a one-way street unless Mr Trump includes these products in his China trade war. If that happens and import prices go up, it could be a shot in the arm for remanufacturing in the United States. Remember, thanks to Impression Products' Eric Smith, the Supreme Court of the United States says empty cartridges imported from anywhere are eligible for remanufacturing in the USA.
Remanufacturing is already in decline, which is why this question is so often asked. Non-infringing, new built cartridges are better and cheaper which means the distributor makes more money.
Unless import sanctions force prices to go up, I believe it is inevitable that we will see a further decline in remanufacturing in the US as we are now seeing elsewhere. Once the Europeans become comfortable with the strong patent position of new-build cartridges, they will also turn to what makes them more money. OEMs already know what threatens their market share the most. They are seriously worried!
---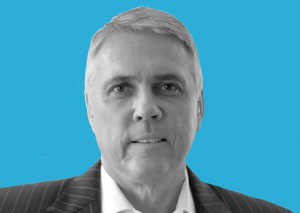 Steve Weedon is an award-winning CEO who has held senior management positions at various OEMs as well as Katun Corp and SCC. He is the Chief Executive Officer of Print-Rite Europe Limited, Print-Rite Pelikan GmbH Germany and Print-Rite Pelikan SAS France.
He was the original founder of The Recycler Magazine and of trade shows in Europe. He also established Static Control's Worldwide Subsidiaries and relocated to the US to become executive vice president. Weedon headed up the global Cartridge World network after it was acquired in 2016. He can be contacted on LinkedIn.
Weedon is a popular columnist in RT ImagingWorld Magazine and speaker at RT Summits and events. You can read his other blogs.
Is there a Future for Cartridge Remanufacturing?
https://o1.rtcdn.net/uploads/2019/01/Weedon-China-factory.jpg
685
1020
Steve Weedon
https://o1.rtcdn.net/uploads/2020/07/RT-logo-old-big-old-jiazi-3.png
Steve Weedon
2019-01-22 17:28:32
2020-06-22 17:33:45
Is there a Future for Cartridge Remanufacturing?