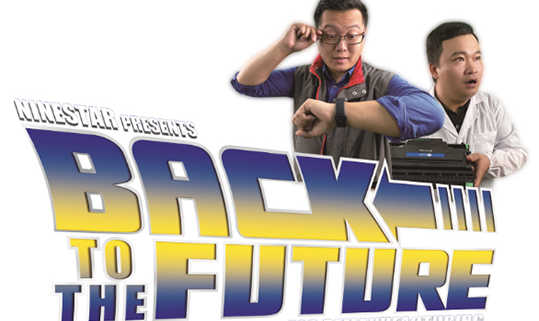 5 QUESTIONS: Ninestar Presents Back to the Future for Remanufacturing
5 QUESTIONS: Ninestar Presents Back to the Future for Remanufacturing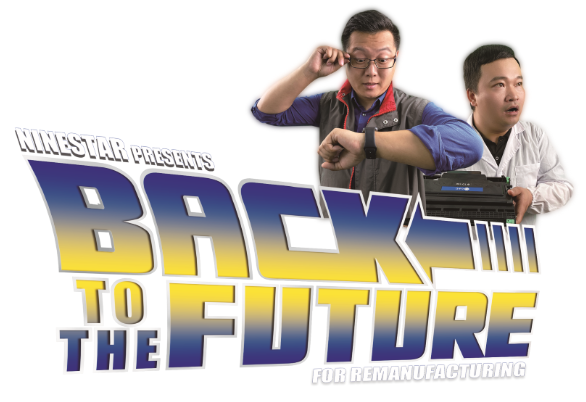 Many say the future for the aftermarket is remanufacturing, but for factory directors Tom Qin (remanufactured inkjet products, left) and Smith Qin (remanufactured toner products, right), it is what Ninestar has been doing since it began in 2000.
Why is remanufacturing still important for Ninestar?
Ninestar was born in 2000, and remanufacturing was at the heart of its operations. 21 years later, we recognize that remanufacturing has become more important than ever. The Earth's resources are limited. Many non-renewable resources face exhaustion with the increased demand being placed on them. To this end, whatever can be reused and recycled has, and will, become the trend.
The European Union has led the way to introduce environmental protection and safety legislation, and to urge companies to have a certain percentage of recycled products in their product portfolio. As an industry leader, Ninestar wants to set an example too. We must take the responsibility to care for future generations and not just focus on creating happy shareholders. We encourage more companies to join us in remanufacturing.
What are some advantages of your remanufactured products?
While respecting the original structure or techniques or formulas we have optimized and standardized the products we remanufacture. This allows us at Ninestar to make better use of automated and semi-automated production lines which, in return, enhances efficiencies in dealing with mass-scale production and delivery. This is also delivering environmentally friendly results.
We believe that reliability, stability, and excellence in quality in extreme environments, along with high color reproduction, safety, and environmental protection are the core competitiveness of remanufactured products.
How does Ninestar guarantee the quality of its remanufactured products?
Remanufactured products rely entirely on the collection of empty cartridges. We have developed a strong and stable empty cartridge supply chain. We also have expertise in the selection and protection of core parts in the empties. Good quality empty cartridges, especially "virgin" empties, lay a good foundation for the stable and efficient remanufacturing process. It is also one of the key factors to guarantee the quality of remanufactured products.
We grade each empty cartridge we receive according to its condition. During production, we reduce the dismantling or damaging of each empty cartridge as much as possible. It's more like 'repairing' the empties while maximizing the use of the original components.
How does remanufacturing fit into Ninestar's business model?
Remanufacturing is a core promise Ninestar has made for sustainability. It is also a core company business. We treat remanufacturing as an independent business, not as a supplement to new-build products. We use the concept of recycling and environmental protection to manage the entire process, including purchasing, R&D, techniques, production, inspection, as well as in sales.
Is there a future for remanufacturing?
With an ever-increasing awareness of the need for environment protection, we believe that more customers will support remanufacturing and choose to use remanufactured products.
To meet this expected demand, we will continue to expand the range of remanufactured products. In the future, we expect remanufacturers will focus on products that use more complicated technologies and to look beyond the inkjet and laser products to the related field like copiers.
---
Related:
*This article, "Ninestar Presents Back to the Future for Remanufacturing" is also published on pages 13 of RT ImagingWorld magazine which can be downloaded for free.
https://o1.rtcdn.net/uploads/2021/12/5Q-final.jpg
359
539
David Gibbons
https://o1.rtcdn.net/uploads/2020/07/RT-logo-old-big-old-jiazi-3.png
David Gibbons
2021-12-14 10:22:53
2022-01-25 16:36:16
5 QUESTIONS: Ninestar Presents Back to the Future for Remanufacturing