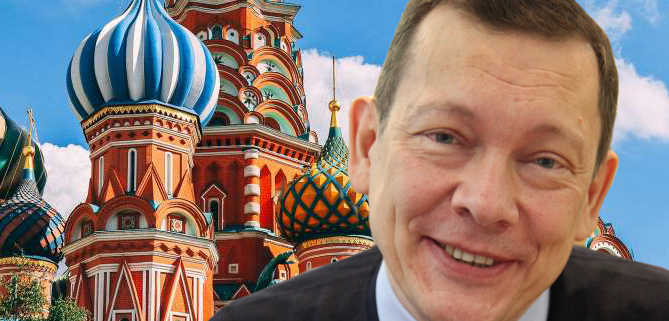 Remanufacturing Thrives in Russia Including NBC Cartridges
Remanufacturing Thrives in Russia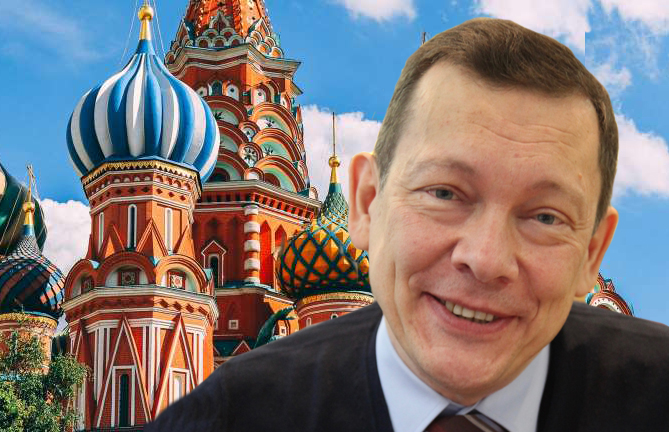 Remanufactured products enjoy a large slice of the Russian market.
According to estimates provided from research conducted by Information Agency "Business-Inform," 65 percent of all cartridges used in Russia during 2019-2020 were remanufactured.
In the remanufacturing survey of 170 quality remanufacturing centers across Russia in 2020 the agency also revealed a significant number of quality New-Build Compatible (NBC) cartridges were being remanufactured as well as the OEMs. The share of remanufactured/refilled NBCs in 2020 constituted 20.9 million units, representing 48.9% of the total number of remanufactured/refilled cartridges.
Remanufactured products vary in quality in Russia. Unfortunately, the number of low-quality cartridges that are remanufactured using cheap toners and component parts still occupy a significant part of the Russian market. For this reason, remanufactured cartridges are no longer considered in the tender-procurement process for office materials in a majority of large Russian organizations and commercial businesses.
The Russian industry must establish benchmark standards and prohibit those manufacturers and suppliers of low quality, remanufactured products.
To this end, the work of Information Agency "Business-Inform" and the Russian- based AQCMS association has been directed at promoting those quality products coming from the remanufacturing industry. And it has already started to bear fruit. The number of supplier-companies of quality consumables and their corresponding buyer- companies continues to grow.
The agency, together with the association continues to run a series of quality printing contests involving both Russian and international suppliers. In addition, more and more large buyers have participated in video conferences that deal with urgent issues of quality evaluation and cartridge re-use.
By the end of 2020, it was the Russian buyers who initiated the defining requirements for "high-quality" cartridges and cartridges of "confirmed quality." In 2021, it was the large buyers again initiated the three Open Quality Printing Contests—for Kyocera cartridges, for HP cartridges and for Ricoh/Konica Minolta consumables. It is the interest coming from the large buyers towards quality products and their reuse that now drives the development of the Russian cartridge remanufacturing industry.
A number of educational events are now dedicated to the quality of office printing systems and issues related to remanufacturing (reuse) of printing devices (printers, copiers, MFPs) and corresponding consumables. The disciplines related to these topics are already being taught in a number of Russian universities. It should be noted that those who attend are not only students but also the specialists of large Russian businesses—the buyers and users of printing devices and corresponding supplies. Up-to-date information regarding modern printing equipment and the features are detailed, as well as the latest testing results.
Recommendations are also provided regarding the choice of alternative cartridge brands and the possibilities of them being remanufactured.
Further, state support is given for research into the technical, economic and ecological characteristics of the latest printing devices and consumables used in Russia. Such research is costly and it has been possible thanks to the support of the government. The opportunities to perform official testing and receive expert opinions regarding the quality and sustainability of consumables represents significant support for the Russian remanufacturing industry.
On the whole, the possibilities for remanufacturing in Russia continue to be quite positive. The growth of quality cartridge sales represents the necessary base (empties) for a functioning industry.
By conducting contests, video conferences and technical and ecological research the necessary true-to-the-facts information for development are provided to all parties—the industry, government and buyers. Having solid education on remanufactured as well as potential products for buyers will continue to drive the many benefits of remanufactured products into the millions of offices of Russian organizations and businesses.
** This article appeared on page 34 of RT ImagingWorld magazine which can be downloaded free for readers.
---
Dr Stanislav Malinskiy is RT Imaging World's Regional Partner in Russia.
Malinskiy is the general director of BUSINESS-INFORM—an information agency based in Moscow—is mainly active in researching and consulting on the Russian office equipment and supplies market and also has over 250 scientific works and articles to his name. He is chief editor of the Russian catalogs of printers, copiers, MFPs, and supplies. For more information please contact him at <malinskiy_stas@mail.ru>
You can access and read the Business-Inform magazines:
Information is also available about the Business Inform expo in Russia: sforp.ru
You can read more of Dr Malinskiy's articles and opinions:
Remanufacturing Thrives in Russia
---
Related:
Comment:
Please add your comments below for this opinion blog, "Remanufacturing Thrives in Russia" or join the conversation on social media and LinkedIn.
https://o1.rtcdn.net/uploads/2020/07/st-basils-cathedral-Stanislav-malinskiy.jpg
432
669
Stanislav Malinskiy
https://o1.rtcdn.net/uploads/2020/07/RT-logo-old-big-old-jiazi-3.png
Stanislav Malinskiy
2021-05-18 11:31:52
2021-05-18 13:14:05
Remanufacturing Thrives in Russia Including NBC Cartridges