OEM Trademark Usage Leads to US Products Seizures
OEM Trademark Usage Leads to US Products Seizures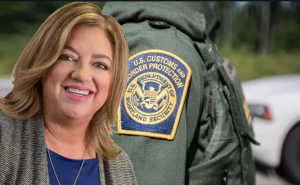 The automotive aftermarket has set several precedents that have been used by the imaging supplies aftermarket (and many others) to further the cause of overall remanufacturing.
Conversely, they celebrate and employ precedents set by the imaging supplies aftermarket as well.
In the past five leading cases in the U.S., the Int'l ITC has filed joint briefs with the automotive aftermarket to further enhance the power and demonstrate the commonality of the goals between the two industries.
Yet another interesting case has cropped up that deserves watching by all aftermarkets. The main player in the case is automotive mega remanufacturer LKQ.  LKQ was initially formed in 1998 through a combination of several similar recycling businesses located in Florida, Michigan, Ohio and Wisconsin. It expanded through internal development and more than 220 acquisitions of aftermarket, recycled, refurbished, and remanufactured product suppliers and manufacturers.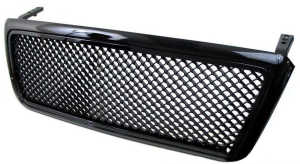 In February 2019, LKQ filed a suit against the U.S. Department of Homeland Security, in particular its Customs and Border Patrol agency (CBP), for illegally seizing its automotive grilles.  CBP claims these grilles are counterfeit or violate the OEMs' trademarks, in defiance of the Tariff Act of 1930.
LKQ argues that there is no way that either of these claims is valid.  "Generally, these trademarks, as applied against LKQ, purport to cover the shape of the grilles themselves," the complaint reads. "However, LKQ's Repair Grilles cannot violate the OEM's trademark rights (a prerequisite for seizures under the Tariff Act) because they are authorized under the long-standing and well-established trademark doctrines of functionality and repair.
Further, in many instances, LKQ's Repair Grilles are expressly licensed by the OEMs. Finally, LKQ's Repair Grilles are not likely to cause confusion amongst purchasers or the relevant public."
LKQ outlined a host of seizures and decried CBP's actions as a "campaign" that favors a monopoly for the OEMs. "Beginning in April 2017, CBP began its campaign—which continues through to the present day—of erroneously applying the Tariff Act to Repair Grilles being imported by LKQ (the 'CBP-Automakers Grille Monopoly Campaign')," the complaint reads. "The CBP-Automakers Grille Monopoly Campaign has since resulted in more than 165 unlawful seizures of LKQ's Repair Grilles intended for delivery to LKQ's customers.
These seizures are listed at Exhibit A, attached hereto (each, a "Case," and collectively, the "Cases"), and have resulted in the unlawful detention, seizure, and threatened forfeiture of thousands of LKQ's products embodying hundreds of different grille designs."  Most seizures occurred at the Port of Savannah, Georgia, but others occurred in the ports of Long Beach, California, and International Falls, Minnesota.
Since the seizures have begun, LKQ claims, it has submitted 81 petitions seeking the release of its goods and has met personally with CBP attorneys. "In each petition, LKQ requested that CBP: (1) determine that LKQ's Repair Grilles are not counterfeit as a matter of law, but, rather, that they are lawful replacement parts; and (2) release the seized Repair Grilles," the complaint reads.
"LKQ argued that its grilles were not counterfeit as they were authorized by law under the functionality and repair doctrines, they were authorized by the Automaker under confidential licenses, and/or they were not virtually indistinguishable from the registered and recorded trademark relied upon by CBP as the basis for its seizure.
LKQ's petitions were fully supported by two nationally-recognized trademark experts: Professors Mark P. McKenna, of the University of Notre Dame Law School, and David J. Franklyn, of the University of San Francisco School of Law. Professors McKenna and Franklyn submitted sworn declarations that, in their opinion, LKQ's Repair Grilles were non-infringing and the asserted trademarks could not be asserted against the aftermarket repair parts market.
After making herculean efforts to get its products released, the CBP remained steadfast in its position, leaving LKQ no option but legal recourse.  Despite LKQ's many attempts to explain the lawfulness of its Repair Grilles, CBP continued (and continues) to seize LKQ's Repair Grilles.
"As months went by without any ruling on LKQ's petitions, and with seizures continuing to mount, it became clear to LKQ that CBP believed it had unfettered discretion to rule on the petitions at its leisure, having no duty or obligation to resolve the issue forthwith or without delay."
The case involves the trademarks of all the major automotive OEMs, who are enjoying the benefits of CBP's activities, despite taking no action themselves. "LKQ has contacted each of the Automakers to request that the Automaker provide written consent to CBP for LKQ to import the lawful Repair Grilles," the complaint reads. "However, only BMW— recognizing the legality of LKQ's Repair Grilles—has provided written consent to CBP.
Despite never bringing (or even threatening) legal action themselves, each of the other Automakers has refused to provide said consent despite full awareness of the legality of LKQ's activities under the law. In fact, in each of CBP's final agency actions denying LKQ's petitions, CBP has stated that they have consulted with the Automakers corresponding to each of the Cases and that in each Case, the Automakers have claimed that 'the protected marks were not authorized to be applied to the merchandise in question.'
On information and belief, the Automakers have been complicit in the CBP-Automakers Grille Monopoly Campaign by misleading CBP as to the legality of LKQ's products; and with regards to Ford and Chrysler, they have further misled CBP as to the scope of the confidential design patent license agreements between LKQ and Ford and Chrysler."
The OEMs in other markets are most certainly watching. The imaging supplies aftermarket has had concerns about the use of OEM marks for decades. And with the number of products being imported, again, this case will have applicability. Stay tuned.
---
Tricia Judge has served as the executive director of the International Imaging Technology Council—a not-for-profit trade association serving imaging supplies remanufacturers and dealers—for 17 years. She was the executive editor of Recharger magazine for five years and a lawyer for 30 years. Judge's work has been published in Recharger, Imaging Spectrum and several other industry magazines. She has won critical acclaim for her writing and industry advocacy. She prides herself in having assisted with the preparation of six friend-of-the-court (amicus) briefs and has presented the position of the industry to the US International Trade Commission. Since 2017, Judge has been the Senior Consulting Editor of RT Imaging World magazine and speaks at regional RT VIP Summits and RemaxWorld Expo in China.
Her feature articles include:
Her Judge's Ruling opinion blogs:
OEM Trademark Usage Leads to US Products Seizures
Comments:
You can add your ideas and thoughts on this article, "OEM Trademark Usage Leads to US Products Seizures," below or directly with Tricia Judge by email.
https://o1.rtcdn.net/uploads/2019/03/Tricia-Judge-Customs-and-Border.jpg
628
1020
Tricia Judge
https://o1.rtcdn.net/uploads/2020/07/RT-logo-old-big-old-jiazi-3.png
Tricia Judge
2019-03-20 03:09:28
2020-09-02 14:49:29
OEM Trademark Usage Leads to US Products Seizures