Upstream or Downstream: Make Sure You Have a Paddle
Upstream or Downstream: Make Sure You Have a Paddle
The need to defend margins and get closer to the end customer makes vertical integration most attractive.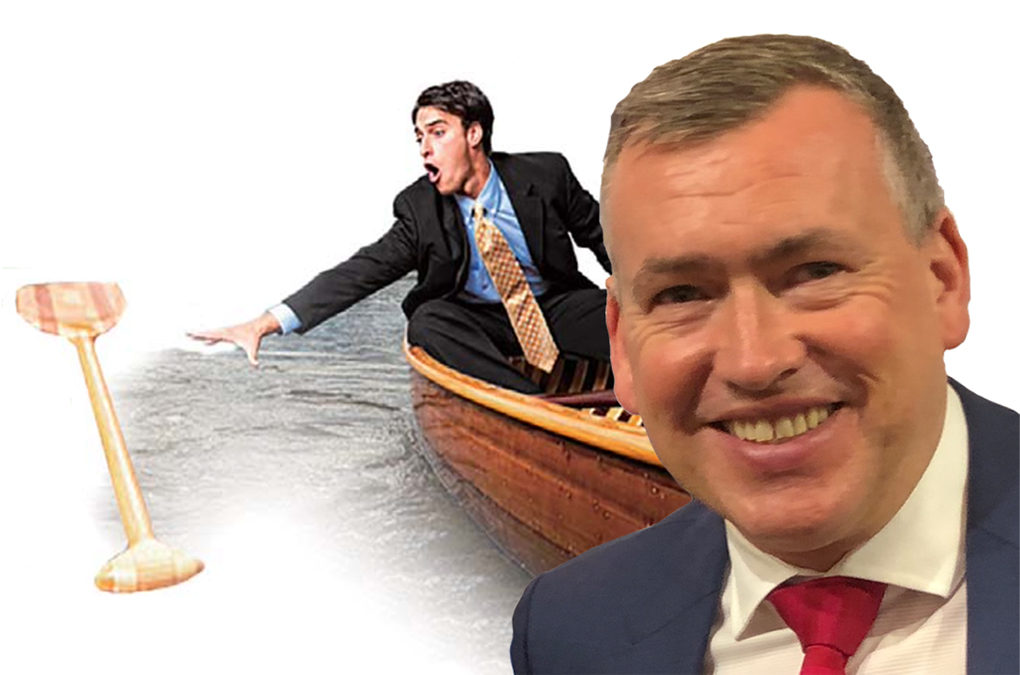 Vertical integration occurs when a company acquires, or builds a presence, in a different level of the supply chain. It can be in two directions: downstream or upstream.
Imagine a cartridge (re)manufacturing business, which purchases components: OPCs, toner, smart chips, seals, wiper blades, etc. It builds cartridges and sells them to distributors. The distributors sell to resellers and the resellers sell to the end-users or consumers.
If the (re)manufacturer developed the capability to make smart chips, or if it acquired a company already making them, this would be an example of upstream (or backward) vertical integration. If the business built a distribution operation or acquired one, this would be an example of downstream (or forward) vertical integration.
Vertical integration can deliver massive benefits. However, the caveat, like with all business strategies, is good execution. Control and improved margin are two of the biggest prizes. Owning all or part of the supply chain increases power and competitive advantage.
A cartridge (re)manufacturer with the ability to make its own smart chips can better address the most critical technology facing the industry today. This would not eliminate the challenge of overcoming OEM firmware updates. But it would deliver competitive advantage through technical understanding and speed to market. It would also deliver the ability to "manage" the competition if other players are reliant on that raw material. To control market availability and prices are the ultimate power.
Margin optimization is another big driver for vertical integration. When the smart chip manufacturer sells to the cartridge (re)manufacturer, there is a margin. If the cartridge (re)manufacturer owns the chip production, that margin is captured internally, increasing the overall end-to-end profitability of the business.
Vertical integration has been a feature ever since I joined our industry in 1987. My first employer, Nu-kote, manufactured finished cartridges and acquired ICMI, a leading independent toner manufacturer, in 1992.
This is upstream vertical integration. Not long after that, Turbon, a leading manufacturer of toner, acquired Kores Nordic, a major cartridge remanufacturer. This is downstream vertical integration.
The acquisition of Katun by GPI in 2018 is a more recent example. Another would be the acquisition of Cartridge World by SGT in 2015. Hubei Dinglong and Print-Rite are other examples of strong vertically integrated players in our space. The Ninestar-Seine-Pantum-Apex-Static-Lexmark constellation would make an interesting case study on integration for any business leader.
OEMs have long been integrating vertically by acquiring their channel partners. Some examples include Kyocera's acquisition of Annodata in 2016, HP's acquisition of Apogee in 2018, and Xerox's acquisitions of Altodigital, ITEC and Arena in (pre-COVID) 2020. Recently, there has been a clear move from defensive to offensive tactics. Instead of acquiring their own reseller partners, Xerox targeted the channel partners of its OEM competitors.
Horizontal integration occurs when a company acquires a company at the same level of the supply chain. The Clover acquisitions of TRS (2011), Demetec and K&U (2012) are examples of horizontal integration.
Diversification is another strategy. This is when a company acquires or sets up business in a different market. Clover did this with its acquisition of Valutech in 2012, thereby entering the mobile phone refurbishment sector.
Expect much more activity. Pre-COVID, consolidation was long overdue. The pandemic has exacerbated the situation. There are too many players chasing the same customers. Integration will accelerate as part of the consolidation process. The need to defend margins and get closer to the end customer makes vertical integration most attractive. The landscape will be different 24 months from now. Get ready. Get your paddle! ■
*This article is also published on page 45 of the latest edition of our "RT ImagingWorld" magazine. Click here to download the whole PDF for free.
---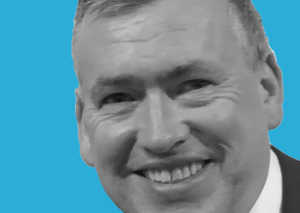 Mark Dawson is RT Imaging World's Regional Partner for Europe and the Middle East.
He joined the imaging supplies industry in 1987 and has held senior positions with both American and European corporations, including MSE and Clover. He is currently a director with IOP (Internet of Printing BV) whose mission is to help independent resellers find new revenue streams and optimize margins.
Dawson is partnering with RT to bring VIP Expo one day intensive events to Europe and the Middle East. For more information please contact him at <mark@ iopbv.com>
You can read more of Dawson's opinions:
Upstream or Downstream: Make Sure You Have a Paddle
Comment:
Please add your comments below about Mark's blog, "Upstream or Downstream: Make Sure You Have a Paddle" or join the conversation on social media at LinkedIn.
https://o1.rtcdn.net/uploads/2021/01/Mark-Dawson-boat-and-paddle.jpg
675
1020
Mark Dawson
https://o1.rtcdn.net/uploads/2020/07/RT-logo-old-big-old-jiazi-3.png
Mark Dawson
2021-01-13 10:45:13
2021-01-21 12:04:01
Upstream or Downstream: Make Sure You Have a Paddle