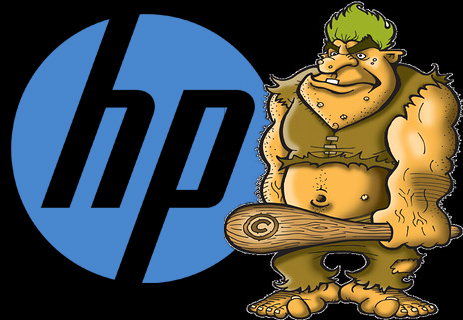 US Patent Troll Sues HP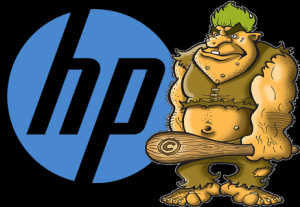 Intellectual Ventures ("IV"), a Bellevue, Washington patent-licensing firm, has accused HP of selling printers and MFPs that infringe its patents in a lawsuit filed in the U.S. District Court in Texas on July 10, 2020.
IV claims three of its patents are being infringed: The '830 patent, entitled "Metal Oxide Semiconductor Field Effect Transistors (MOSFETs) Used in Ink-Jet Head Chips and Method for Making the Same," the '819 patent, entitled "Depth of Field Adjustment Device and Method for an Automatic Document Feeder," and the '716 patent, entitled "Method for Automatically Identifying Scan Area."
This technology was incorporated into several different HP printers, particularly in the late model OfficeJet Pro series and the HP Scanjet Enterprise Flow 7500.  This action is another log on HP's bonfire of current litigation, which includes several class-action suits over firmware.
Many industries consider IV a patent troll, a derisive term used for a company that buys up patents but doesn't produce any products.  They threaten litigation against those that they claim to use their technology without a licensing agreement.  Their prey has the choice between settling by paying large sums of money for a licensing fee or paying larger sums to defend an expensive lawsuit.
In the mid-2000s, cartridge remanufacturers and OEMs were held hostage by several such trolls over applicable and inapplicable patented technology.  Trolls make paying the license fees and settling look very attractive.  It sucked millions out of the industry.
HP tended to resist and fight the trolls, a move the industry strongly applauded.  However, given the current financial climate and its heavy litigation load, HP might seek to make this go away, quickly.
The suit was also filed in Texas, even though the plaintiff is based in Bellevue, Washington and the defendant has its headquarters in California.  Why? In recent years, patent trolls found a plaintiff-friendly venue in the courts of Eastern Texas, which attract more than 40 percent of all U.S. patent litigation. In the few cases that go to trial, patent holders win nearly 80 percent of the time — a strong incentive for defendants to settle regardless of the strength of the lawsuit and underlying patents.
---
Related:
Comment:
Please add your comments about this story, "US Patent Troll Sues HP" below.
---
Tricia Judge has served as the executive director of the International Imaging Technology Council—a not-for-profit trade association serving imaging supplies remanufacturers and dealers—for 17 years. She was the executive editor of Recharger magazine for five years and a lawyer for 30 years. Judge's work has been published in Recharger, Imaging Spectrum and several other industry magazines. She has won critical acclaim for her writing and industry advocacy. She prides herself in having assisted with the preparation of six friend-of-the-court (amicus) briefs and has presented the position of the industry to the US International Trade Commission. Since 2017, Judge has been the Senior Consulting Editor of RT Imaging World magazine and speaks at regional RT VIP Summits and RemaxWorld Expo in China.
Her feature articles:
Her Judge's Ruling opinion blogs include:
https://o1.rtcdn.net/uploads/2020/07/Troll-Hits-HP.jpg
320
463
Tricia Judge
https://o1.rtcdn.net/uploads/2020/07/RT-logo-old-big-old-jiazi-3.png
Tricia Judge
2020-07-23 11:57:07
2020-07-23 13:27:46
US Patent Troll Sues HP