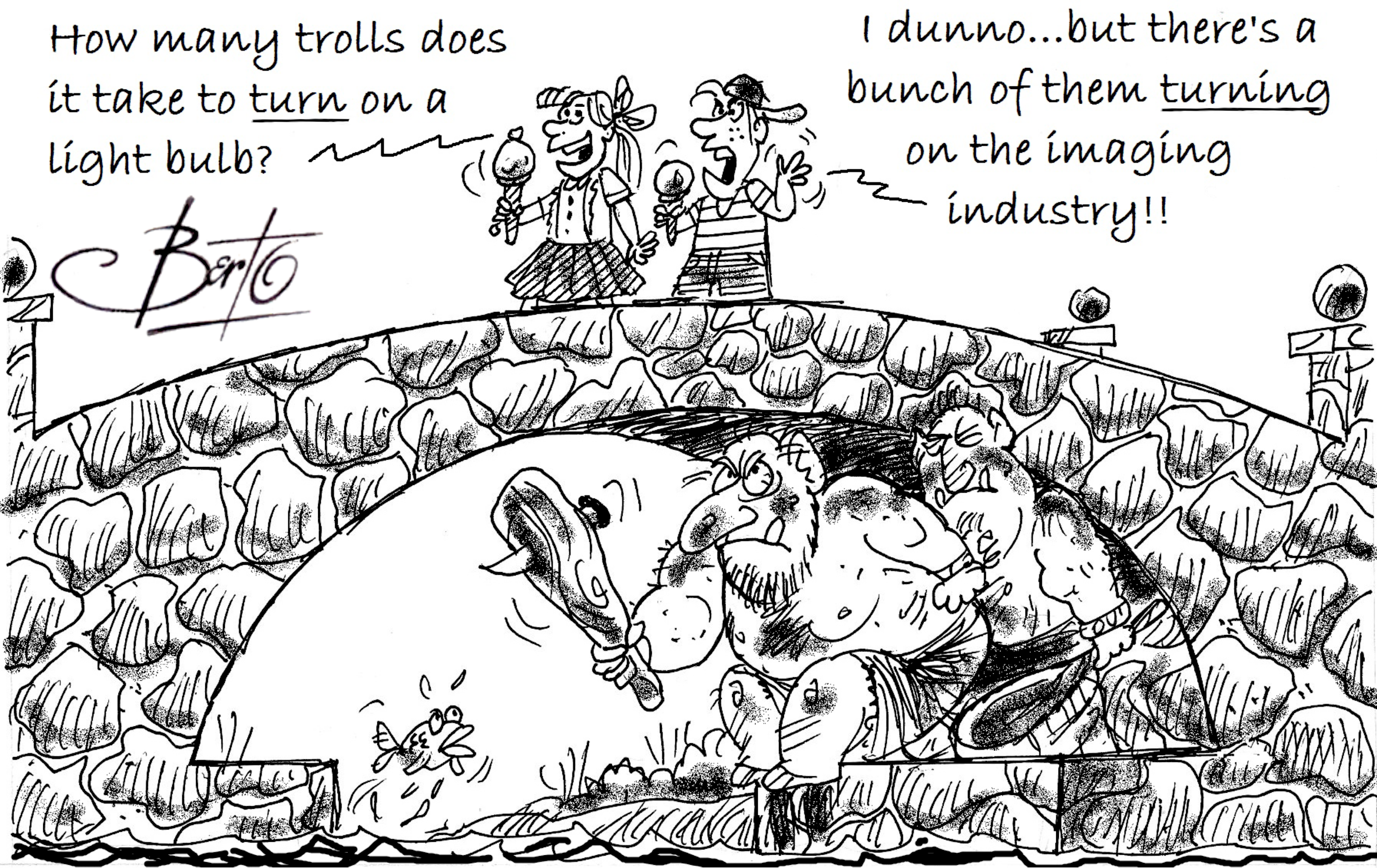 Another Major Victory for the Printing Industry – Patent Trolls on the Retreat!
The largest of the most recent patent troll cases against the printing industry and its OEMs was dismissed.
In a May 19, 2017 decision handed down in the United States District Court for the Eastern District of Texas – Marshall Division, the Court ruled that CTP Innovations, LLC v. Quad/Graphics, Inc. was dismissed.
This was the last of the alleged patent infringement cases filed by either CTP Innovations and High Quality Printing Innovations to be dismissed, and the largest. The Court ruled,
"On this date came for consideration the Motion to Dismiss Pursuant to Rule 41(a)(2). The Court being of the opinion that same should be GRANTED, it is therefore, ORDERED that the Motion to Dismiss be and hereby is GRANTED and that all of Plaintiff's claims in this action are hereby dismissed with prejudice, all of the Defendant's affirmative defenses and other defenses in this action are hereby dismissed without prejudice, all of Defendant's counterclaims in this action are hereby dismissed with prejudice."
The plaintiffs' attorneys in these previous cases and in the Quad/Graphics case were unsuccessful in their demands for license fees to use technology common to some of the most basic equipment provided by OEMs and used by the printing industry's service providers.
The lead attorney who successfully defended the accused printers and OEMs is Nate St. Clair, Partner, at Jackson Walker in Dallas, Texas. Mr. St.Clair was unable to discuss the terms of any settlement; however, he indicated that Quad/Graphics was happy with the overall outcome in this case. In fact, according to St. Clair, Quad/Graphics was prepared to defend this litigation through trial.
Harvey Levenson, Cal Poly Professor Emeritus, said, "Let this be a lesson to other patent trolls attempting to extort funds from printing industry service providers and OEMs using equipment and software generic to the industry." Levenson, who wrote two White Papers on the matter over the past two years, defines a patent troll…"a company or individual having nothing to do with developing and distributing the technology that patents teach, but buys-up patents for the sole purpose of exploiting individuals or companies using technology that even remotely relates to a patent's claims." The patents in the CTP and HQPI cases are:
U.S. Patent No. 6,738,155 – SYSTEM AND METHOD OF PROVIDING PUBLISHING AND PRINTING SERVICES VIA COMMUNICATIONS NETWORK – Filed on July 30, 1999.
U.S. Patent No. 6,611,349 – SYSTEM AND METHOD OF GENERATING A PRINTING PLATE FILE IN REAL TIME USING A COMMUNICATION NETWORK – Filed on July 30, 1999.
US Patent No. 6012070 A – DIGITAL DESIGN STATION PROCEDURE – Filed on November 15, 1996.
St. Clair said, "While all of the cases have been dismissed, the patents still exist, and the industry should be vigilant of any further suits. Though it is not likely to happen in the case of this plaintiff, it could happen with other plaintiffs and other patents describing software-driven technology for the printing industry."
A Free Seminar on the Matter at PRINT 17
Because of the seriousness of the matter, a free seminar will be presented at PRINT 17 for OEMs and print service providers producing or using software-driven imaging technology. The seminar will be led by Levenson, and attendees will receive copies of his two White Papers. Attendees will also hear from attorney St. Clair and from Joyce Vogt, an inventor named on the two patents in the CTP matter. They will share their experiences; help to understand the problem; what to watch for; and what to do if confronted by a patent troll. The seminar will take place on the show floor at McCormick Place in Chicago in the "Learning Experience Theatre" on September 11, 2017 from 12 PM – 12:50 PM.
For more information contact: Harvey R. Levenson, Ph. D., email: hrlevenson@thegrid.net or phone: 805-801-6025.
https://o1.rtcdn.net/uploads/2017/05/Berto-Cartoon-51.png
1892
3000
https://o1.rtcdn.net/uploads/2020/07/RT-logo-old-big-old-jiazi-3.png
2017-05-25 10:24:08
2017-05-25 10:37:54
Another Major Victory for the Printing Industry – Patent Trolls on the Retreat!