HYB Toners and Parts Now Being Distributed in Mauritius
HYB Toners and Parts Now Being Distributed in Mauritius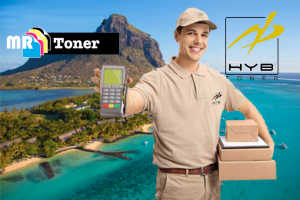 According to HK HaoYinBao Group (HYB), its official distributor in South Africa has completed all its legal procedures to acquire a dealership on Mauritius Island.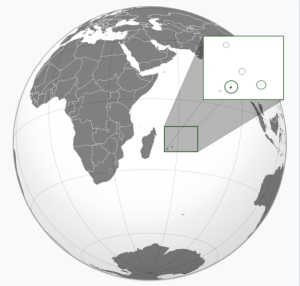 The Republic of Mauritius is an island nation in the Indian Ocean about 2,000 kilometres off the south-east coast of the African continent. The country includes the islands of Mauritius, Rodrigues, Agaléga and St. Brandon. The capital and largest city, Port Louis, is located on the main island of Mauritius.
MR TONER SAC (Mr Toner) has been the historical official distributor of HYB products in South Africa since 2010.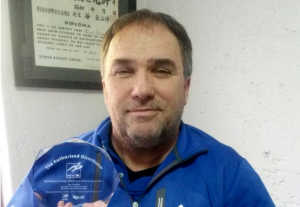 The owner Tony Maia (pictured) says he is grateful for the quality, consistency and service HYB has provided him and his business. Mr Toner has completed the legal acquisition procedures in Mauritius Island and now becomes the official sales channel for HYB products, including HYB Toner® and ZEUS Toner® which are trademarks owned by the HK HaoYinBao Group.
Click to watch Tony Maia speak about HYB.
"We are going through some legal procedures to change the company name into Mr Toner Mauritius," said Maia. "We are confident we will succeed in the same way that we distribute HYB products in South Africa."  Maia explained the reason for the success is simple and said HYB products are high quality and the preferred choice of dealers who are used to OEM toners and spare parts. "This is our main customer base and no one else has the standard of quality to compare," he added. The reason for his success in South Africa is the reason why he has looked repeat the good distribution experience in Mauritius Island.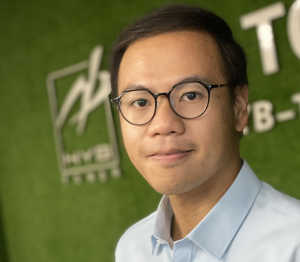 According to Maia, HYB never delayed to draft an agreement with him and it is this level of support with HYB he has become accustomed to. "The support I receive from HYB strengthens my decision to invest there," Maia said.
Kim Lee (pictured), the sales director of HYB told RT Media, "We congratulate Mr Toner for the expansion of its business, especially when it comes with such great satisfaction with our products." He added, "The ultimate goal of HYB is to support our distributors and customers and create benefits for them."
---
Contact Details:
Address:No.6, Ping Xishi Rd, Nanping Industrial Park, Zhuhai City, China.
Tel: +86–756-857-8633
Whats App:+86 139 2690-6062
E-mail:kim@haoyinbao.com
---
Related:
Comment:
Please add your comments about this story, "HYB Toners and Parts Now Being Distributed in Mauritius", below.
https://o1.rtcdn.net/uploads/2018/07/HYB-Mr-Toner-logo-Mauritius.jpg
1118
1676
David Gibbons
https://o1.rtcdn.net/uploads/2020/07/RT-logo-old-big-old-jiazi-3.png
David Gibbons
2020-07-23 16:56:25
2020-07-23 17:13:18
HYB Toners and Parts Now Being Distributed in Mauritius