Static Control Withdraws from ITC Investigation in the US
In a brief, carefully worded statement, Sanford-based Static Control Components Inc (SCC) declared on June 10, 2021, that it would no longer participate in ITC Investigation No. 337-TA-1259 regarding certain toner supply containers.
Previously, on March 8, 2021, Canon Inc., Canon U.S.A, Inc., and Canon Virginia, Inc. (Canon) accused 26 aftermarket manufacturers and resellers of infringing up to 13 of its patents on the toner supply containers and components used in various imageRUNNER printers.
According to the USITC website, the Commission was requested by Canon to "conduct an investigation under section 337 of the Tariff Act of 1930, as amended, in the matter of certain toner supply containers and components thereof." Canon wants the USITC to issue a general exclusion order (GEO) and cease-and-desist orders.
On March 8, the same date, Canon also filed lawsuits in various federal district courts against all 26 respondents (listed below) to seek financial compensation.
The full statement indicating its withdrawal from then '337 investigation, issued by SCC on June 10, is as follows:
Static Control Terminates Involvement in ITC Investigation
Sanford, N.C. – (June 10, 2021) – Static Control Components, Inc. ("Static Control") has decided to terminate our involvement in ITC Investigation No. 337-TA-1259 regarding certain toner supply containers. As the courts have unfailingly agreed in the past, Static Control does not believe it infringes any valid, enforceable patents, including the patents at issue in this case. Static Control recognizes the importance of intellectual property to all companies that develop and sell imaging products. However, given the limited volume of these products and our other solutions for the market, Static Control has chosen to not continue the current litigation in the ITC. Static Control remains a staunch advocate for the aftermarket and the litigation between Static Control and Canon involving these products will continue in the US Federal Court.
The statement cites two reasons for SCC terminating its involvement with the USITC investigation:
One is the "limited volume of these products" in demand in the market.
The other being "our other solutions for the market."
In reading between the lines, it does mean that it will no longer manufacture, sell or distribute the identified toner containers in the United States. However, SCC believes it has not infringed Canon's patents. It will fight that battle in the Federal court.  It is also quite possible that a substitute product, that would not be subject to the '337 investigation, has been developed.
In any case, SCC is adamant in its belief that its products do not infringe Canon's patents. Respect for intellectual property goes to the core of SCC's business model which can be borne out in the many lawsuits it has won over allegedly infringing products over many decades. So, it will continue to pursue the matter in the Federal courts.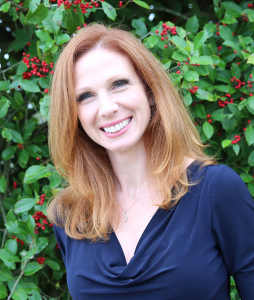 In recent times, SCC, along with its parent company, Ninestar, has enjoyed some victories at the USITC and in the courts over Canon. Canon lost its appeal to overturn rulings in March 2019 ruling that held Static Control and other aftermarket providers did not infringe Canon's patents.
SCC's General Counsel Elizabeth McKee (pictured) said at the time it was another huge win for the aftermarket. "This decision upholds the ruling that Static Control's products do not infringe the asserted Canon patents."
This is not the first time Canon has clashed with some or many of the respondents Canon has identified. Readers can read through the "related" articles below and read the history between Canon and some of the defendants. In recent years, Canon has not been able to win its case with the aftermarket and has not been supported by the USITC. This current case, however, is over different patents and technologies.
This separate matter now before the Federal court must still await the determination of the USITC investigation. That may impact how matters will be decided. In any case, SCC has these previous wins to bolster its confidence moving forward.
---
The initial list of respondents Canon identified are:
Ninestar Corporation, China;
Ninestar Image Tech Limited, China;
Ninestar Technology Company, Ltd., Chino, CA;
Static Control Components, Inc., Sanford, NC;
General Plastic Industrial Co. Ltd., Taiwan;
Katun Corporation, Minneapolis, MN;
Sichuan XingDian Technology Co., Ltd., China;
Sichuan Wiztoner Technology Co., Ltd., China;
Anhuiyatengshangmaoyouxiangongsi, China;
ChengDuXiangChangNanShiYouSheBeiYouXianGongSi, China;
Copier Repair Specialists, Inc., Lewisville, TX;
Digital Marketing Corporation d/b/a Digital Buyer Marketing Company, Los Angeles, CA;
Do It Wiser LLC d/b/a Image Toner, Wilmington, DE;
Easy Group, LLC, Irwindale, CA;
Hefeierlandianzishangwuyouxiangongsi, China;
Ink Technologies Printer Supplies, LLC, Dayton, OH;
Kuhlmann Enterprises, Inc. d/b/a Precision Roller, Phoenix, AR;
LD Products, Inc., Long Beach, CA;
NAR Cartridges, Burlingame, CA;
Shenzhenshi Keluodeng Kejiyouxiangognsi, China;
Sun Data Supply, Inc., Los Angeles, CA;
The Supplies Guys, LLC, Lancaster, PA;
MITOCOLOR INC., Rowland Heights, CA;  (Editor: Not to be confused with Zhuhai-based Mito)
Xianshi yanliangqu canqiubaihuodianshanghang, China;
Zhuhai Henyun Image Co., Ltd., China; and
Zinyaw LLC d/b/a TonerPirate.com and Supply District, Houston, TX.
---
Related:
June 11, 2021: Ninestar Quits Canon '337 Investigation in the USA
June 11, 2021: Static Control Withdraws from ITC Investigation in the US
March 9, 2021: Canon Files Patent Cases Against 26 Defendants
March 10, 2021: Canon Announced Conclusion of Dispute
January 6, 2021: Canon Takes Pride in Patent Ranking
January 5, 2021: Canon and Ninestar Settle Over US Cartridge Dispute
September 17, 2020: Canon Takes Revenge on Ninestar in USA
April 14, 2020: Pivotal Question for Courts over Canon Gear
June 3, 2019: Canon Appeals Toner Cartridge Decision
May 23, 2019: Canon to Appeal ITC Determination
May 21, 2019: Canon Loses USITC Support
Comment:
Please add your comments below for this news story, "Static Control Withdraws from ITC Investigation in the US."
https://o1.rtcdn.net/uploads/2021/06/SCC-waving-goodbye.jpg
766
1020
David Gibbons
https://o1.rtcdn.net/uploads/2020/07/RT-logo-old-big-old-jiazi-3.png
David Gibbons
2021-06-11 12:08:48
2021-06-11 14:44:50
Static Control Withdraws from ITC Investigation in the US