US Trade Law Expert Claims Canon Has No Viable Options
US Trade Law Expert Claims Canon Has No Viable Options
Following its loss in the Court of Appeals in the US Federal Circuit, Canon is considering what options it might have to stop aftermarket companies selling competing products.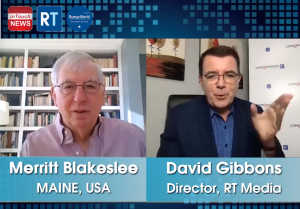 US-based Merritt Blakeslee, who has been practising in international trade law since 1991 believes it has been a disaster for Canon since 2014 and its options are not looking good. Many of his clients are in the imaging supplies industry so he watches the printer OEMs very closely when it comes to legal and foreign trade matters.
Blakeslee spoke with RT's David Gibbons about the latest US Federal Circuit decision to rule unanimously against Canon which was appealing the earlier 2018 decision of the US International Trade Commission (USITC) which ruled that certain aftermarket design around solutions did not infringe Canon's patents.
Canon has now made it very clear it believes the USITC's interpretation of the patent claims to be overly narrow and is considering available options for seeking review of the Federal Circuit's decision.
"Canon is more aggressive than any of the printers OEMs," he said. "In the USA alone it has more than 3,500 patents and it uses this enormous portfolio of patents to protect its market share from the printer cartridge aftermarket which has been making larger and larger inroads."
Despite Canon having had some legal wins in the past, Blakeslee maintains the OEM has not really been so successful. "I don't accept the proposition that Canon has been largely successful," he argued. "Canon has suffered not one, but two back-to-back losses in this campaign of asserting its patents against the aftermarket."
In his view, Blakeslee said despite Canon gaining the General Exclusion Order (GEO) it so badly wanted to protect its patents back in the 2014-15 USITC proceedings, "before the ink was dry on the GEO," the aftermarket had already developed and shipped "new generation design-arounds that evaded the restrictions on that set of patents. Canon spent an enormous amount of money and ended up with absolutely nothing."
Blakeslee said Canon went back to the drawing board, filed a new family of patents which were directed precisely at the new aftermarket design-arounds and brought those to the '1106 USITC investigation in 2018. "It was here that Canon suffered a second resounding loss,' Blakeslee said.
"Canon should not be permitted to go back in time and rewrite its patents," he added.
What's Next?
Blakeslee says Canon now faces an existential problem. Canon "is at the end of the legal road with respect to this family of patents," Blakeslee said. "The Federal Circuit is where all patent appeals go and in mid-April, a three-judge panel entertained oral arguments on the Canon appeal and in a mere 10 days they issued their decision and it was the sharpest and most brutal way issued a one-word decision, "Affirmed" in favour of the USITC.
According to Blakeslee, Canon has three options. "But they are very, very poor options," he added. They could:
ask the three-judge Federal Circuit panel for a rehearing;
ask the entire Federal Circuit of about 20 judges to hear its case; or
appeal to the US Supreme Court.
Blakeslee says the chances of Canon being successful in any of those three options are very, very small.
He does believe there is yet another option available to Canon and that is to explore its vast array of patents and come up with another patent it has not asserted before and begin a new round of litigation. He added that it would only restart the whole process of new workaround solutions and court hearings all over again. "The aftermarket is very proactive and innovative and it would certainly respond quickly to anything Canon might try to assert."
---
Watch
Related:
Feature articles by Merritt Blakeslee
https://o1.rtcdn.net/uploads/2020/05/Interview-Gibbons-Blakeslee.jpg
695
999
David Gibbons
https://o1.rtcdn.net/uploads/2020/07/RT-logo-old-big-old-jiazi-3.png
David Gibbons
2020-05-01 15:00:45
2020-09-27 11:28:24
US Trade Law Expert Claims Canon Has No Viable Options