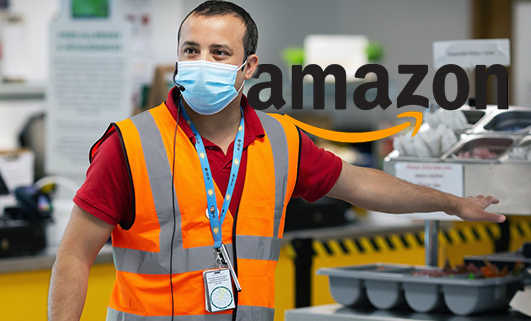 Canon Filed More Infringement Reports to Amazon
Canon Filed More Infringement Reports to Amazon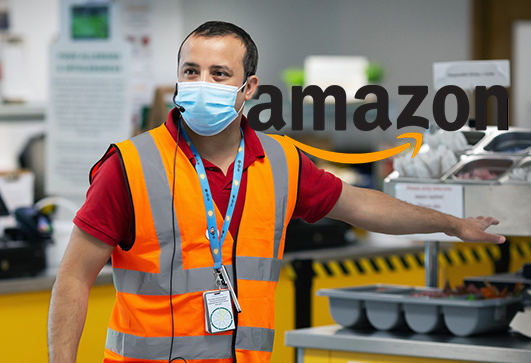 Canon continues its efforts in fighting infringing products from Amazon. This time in Turkey and Canada.
Canon Inc. announced that it filed Report Infringement Forms with Amazon.com.tr based on the alleged use of claims 1 and 2 of the Turkish portion of Canon's European Patent EP 1 977 289 ("EP '289") regarding the cartridge model CF210A, CF211A, CF212A and CF213A offered by MELSAN BİLİŞİM MELTEM ÇETİN TÜRKYAŞAR under the ASIN (Amazon Standard Identification Number) B08FBP69V8.
Afterwards, Amazon took down the respective products. These products are compatible with the OEM HP cartridge model and provide inter alia a non-OEM housing and a non-OEM force receiving device according to claim 1 of EP '289. Furthermore, they comprise an elastic portion according to claim 2 of EP '289.

Canon Inc. today announced the filing of an infringement report with Amazon.ca seeking the removal of an Amazon.ca listing for certain toner cartridges sold by CJ-us.
Canon's infringement report alleged that certain model CC530A, CC531A, CC532A, CC533A,CE410A, CE411A, CE412A, CE413A, CF380X, CF380A, CF381A, CF382A, CF383A, CF210A, CF211A, CF212A and CF213A toner cartridges sold by CJ-us via Amazon.ca infringed Canon's Canadian Patent no. 2,635,791. Canon requested the removal of the corresponding listings for these products, having Amazon Standard Identification Numbers B0859GT9VL, B08JZ48967, B08JZ6G6ML, B08JZ4WXY3, B08JZ49NQM, B08JZ6P5BJ, B08JZ5FHKW, B08K8Z4GS8, B08K931FL6, B085J3HPQX, B085J3QLT3, B082X938W2, B08JYQ8Z2S, B08KY137MV and B08KY1QP43.
At the time of this announcement, the above-identified listings were no longer available on Amazon.ca.
---
Related:
March 3, 2021, Canon Continues Amazon Removal Request in March
February 19, 2021, Canon Requests Amazon to Delist More Cartridges in Europe
February 11, 2021, Canon Orders More Takedowns in Canada and Germany
February 2, 2021: Canon Requests More Delistings
January 25, 2021: Canon Requests More Toner Cartridges Removed
January 20, 2021: Canon Continues Fighting Infringement on Amazon
January 14, 2021: Canon Requests More Cartridges Removed from Amazon
January 7, 2021: Canon Filed More Report Infringement Forms with Amazon
December 24, 2020: Canon Asks More to be Removed
December 17, 2020: Canon Requests More Toner Cartridges Delisted from Amazon
December 11, 2020: Canon Requests More Cartridges Removed
December 3, 2020: Canon Requests More Products Delisted
November 25, 2020: Canon Requests More Removals in Three Countries
November 16, 2020: Canon Made More Removal Request to Amazon Again
November 11, 2020: Canon Made More Removal Requests
November 2, 2020: Canon Orders Removal of Thousands of Infringing Products
October 22, 2020: Canon Requests Removal in Canada and UK
October 8, 2020: Canon Continues its War Against Infringing Online Sales
September 23, 2020: Canon Continues Removal Requests in Canada and Mexico
July 31, 2020: Canon Boasts Thousands of Infringing Removals from Amazon
July 3, 2020:Three More Removal Requests by Canon to Amazon
June 28, 2020: Amazon Steps Up to Keep Fighting Counterfeits
June 22, 2020: Canon Pulls Products off Amazon in Australia USA and UK
June 18, 2020: Canon Orders More Amazon Removals in Two Countries
June 11, 2020: Three Strikes You're Out: Canon Requests of Amazon
Comment:
Please leave your comments below for this news story "Canon Filed More Infringement Reports to Amazon"
https://o1.rtcdn.net/uploads/2021/03/Amazon-final-2.jpg
363
531
Maggie Wang
https://o1.rtcdn.net/uploads/2020/07/RT-logo-old-big-old-jiazi-3.png
Maggie Wang
2021-03-17 16:09:26
2021-03-18 09:53:13
Canon Filed More Infringement Reports to Amazon