Cheap Supplies Can Hurt Your Business – Berto's bottom line
Cheap Supplies Can Hurt Your Business – Berto's bottom line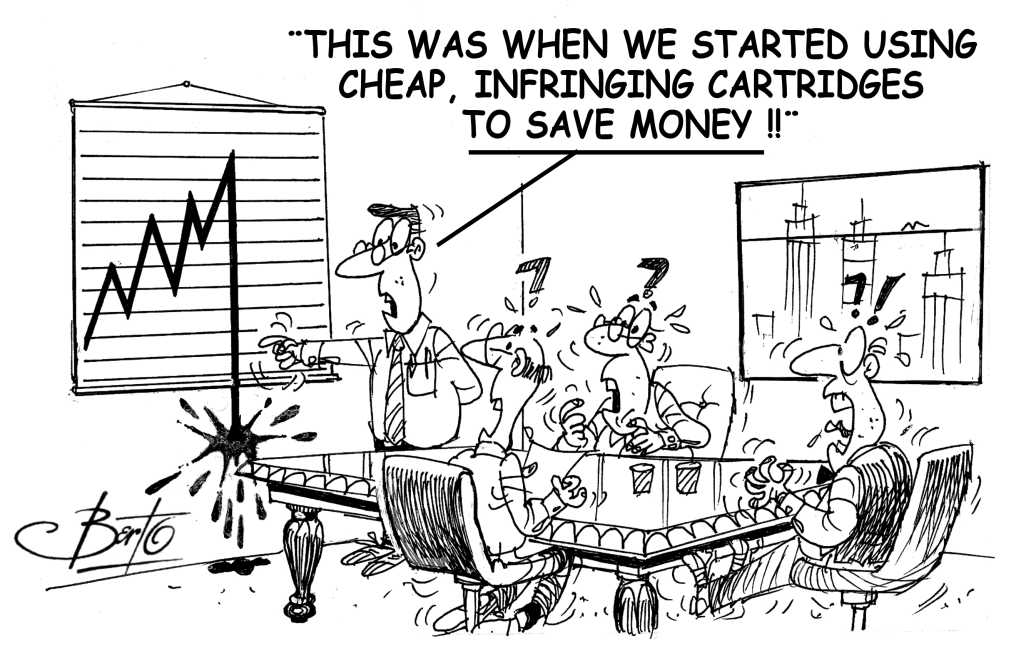 Can cheap printer supplies really impact the bottom line of your business? There are some, including printer OEMs, that claim cheap supplies may hurt you. As SOS Office Equipment reports, "The cost of printing is a business operation that requires a lot of scrutiny. Printing costs add up in ways you may not expect: you burn through ink cartridges at blazing speed (and if you don't, they dry up or clog and you still need to buy new ones), colours are off and the frequent servicing causes a lot of tiny outages that  frustrate you and your employees."
In recent times, it has been found that some aftermarket printer cartridges may contain harmful decaBDE toxins. The EPA is calling for public comment ahead of a ruling that will reduce exposures to certain chemicals including DecaBDE in the United States.
So yes. You have to be careful. But are all aftermarket supplies toxic? patent infringing? likely to damage your printer? poor in quality? Of course not. But a principle of life is you usually only get what you pay for. So if aftermarket Cartridge Brand A is $9.99 and Cartridge Brand B is $59.99  you can make some basic assumptions about the quality and yield you will receive from each.
It should be noted that there are many premium quality aftermarket products available that have a proven performance as good as or equal to the equivalent more expensive OEM supplies.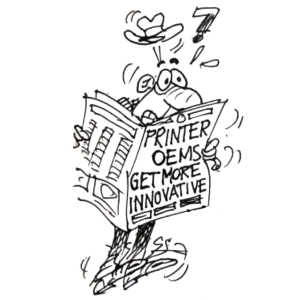 Berto #76: June 5, 2019: Cheap Supplies Can Hurt Your Business – Berto's bottom line
What is your response to this month's Berto cartoon? Please add your comments
Last month's Berto cartoon: Modern Innovative Desktop Printers
Who is Berto? And where can you can see more of his work?  Click here.
https://o1.rtcdn.net/uploads/2019/09/Berto-profit-chart.jpg
1068
1069
Berto Valenzuela
https://o1.rtcdn.net/uploads/2020/07/RT-logo-old-big-old-jiazi-3.png
Berto Valenzuela
2019-06-05 14:30:17
2019-09-28 16:07:45
Cheap Supplies Can Hurt Your Business – Berto's bottom line