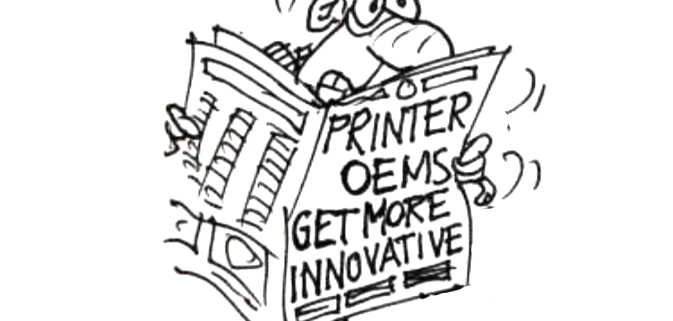 Berto pokes fun at modern innovative desktop printers.
Printer OEMs continue to add new functions to their printers. This has been due to the demands and needs of consumers including scanning, duplexing, security and privacy and … driving to work while having breakfast!!??
Today, you no longer have a 35kg desktop printer sitting in the office as you would have done 30 years ago. Nor do you have to pay US$4,500 as you did at the time. You can get a much lighter and cheaper printer along with duplexing, an automatic document feeder (ADF), scanning, mobile connectivity and security ID features. They can also print in color and up to 100 pages per minute. Security has become a hot issue for many consumers, business and government because printers attached to a network and the internet are a gateway to hackers having access to you your company systems and data.
China is experiencing a boom in modern innovative printers and many will be on display at the RemaxWorld Expo in Zhuhai China in October. With 30,000 square meters of exhibition space, the expo showcases diversified products including printers, copiers and consumables, finished products and spare parts, imaging services and solutions and intelligent office solutions.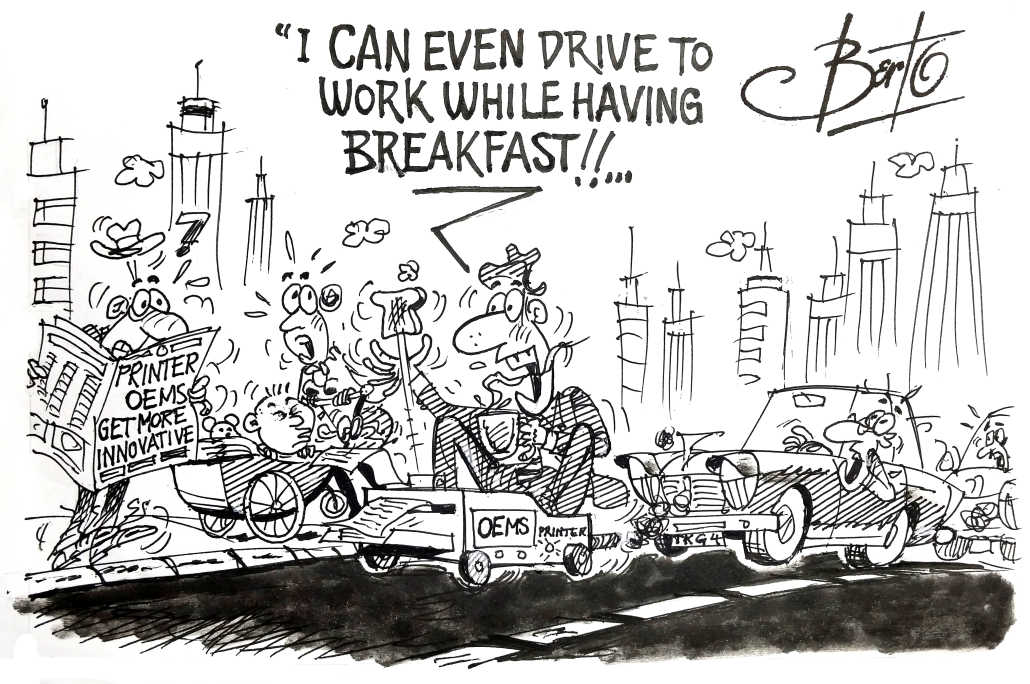 Want to see more of Berto? Last month he poked fun at those doing business with China, particularly with printing supplies. Some say doing business in China is no different from ordering from your local US-based Chinese restaurant. If you ordered up big, you might score a few freebie egg rolls with the order. Have a look.
Berto #75
modern innovative desktop printers
https://o1.rtcdn.net/uploads/2019/07/Berto-Innovative-Printers-1.jpg
672
673
Berto Valenzuela
https://o1.rtcdn.net/uploads/2019/01/RT-logo.png?x-oss-process=image/quality,q_50/resize,m_fill,w_300,h_292
Berto Valenzuela
2019-07-05 16:31:48
2019-08-09 11:28:29
Modern Innovative Desktop Printers, Berto Takes a Poke