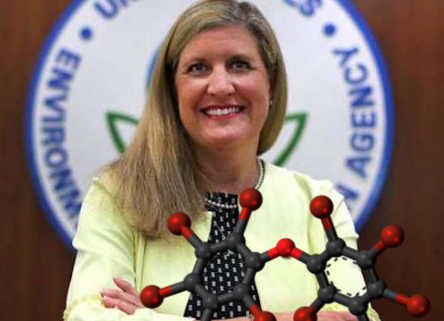 USA Takes DecaBDE Action to Reduce Toxic Cartridges
USA Takes DecaBDE Action to Reduce Toxic Chemicals in Printer Cartridges
The EPA is calling for public comment ahead of a ruling that will reduce exposures to certain chemicals including DecaBDE in the United States.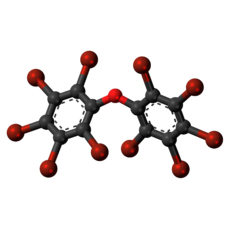 This follows action taken by the European Council and the European Parliament to ban all products containing toxic chemicals such as DecaBDE in a number of products including printer cartridges.Recently, both agreed to further restrict decaBDE that the maximum unintentional trace contaminant level in materials at 10 mg/kg for decaBDE in substances and that the sum of all PBDEs is 500 mg/kg in mixtures and articles. This continues currently to be under review.
On July 29, 2019, a proposed rule was published in the United States that would restrict or prohibit the manufacture (including import), processing, and distribution in commerce of certain persistent, bioaccumulative, and toxic (PBT) chemicals including decaBDE. Links to the proposed rule and other information on decaBDE can be found on EPA's website.
PBT chemicals build up in the environment over time and can, therefore, have potential risks for exposed populations including the general population, consumers and commercial uses, susceptible subpopulations (such as workers, subsistence fishers, tribes and children).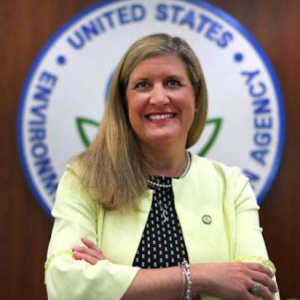 "The EPA worked diligently to propose a rule that reflects consideration of a wide range of perspectives and extensive research on whether, and if so how, these chemicals are used in commerce," says Alexandra Dunn (pictured), Assistant Administrator of EPA's Office of Chemical Safety and Pollution Prevention.
The Toxic Substances Control Act (TSCA) section 6(h) requires the EPA to propose a rule "to address the risks of injuries to health or the environment that the Administrator determines are presented by the chemical substance and to reduce exposures to the substance to the extent practicable," with a final rule to follow no more than 18 months later. This section of TSCA prescribes the criteria for how the specific PBTs were selected with the resulting list of chemicals identified for action by the EPA as follows:
Decabromodiphenyl ether (DecaBDE);
Phenol, isopropylated phosphate (3:1) or PIP (3:1);
2,4,6-tris (tert-butyl)phenol (2,4,6-TTBP);
Hexachlorobutadiene (HCBD); and
Pentachlorothiophenol (PCTP).
Each of the five chemicals has different hazards and uses. To reduce exposure to these chemicals, the proposed rule would restrict or prohibit manufacture (including import), processing, and distribution in commerce for many uses for four of the five chemicals.
The Agency conducted extensive outreach and established public dockets to gather information for this proposal including a webinar on chemical use information and organizing dozens of individual meetings with the members of the chemical industry, environmental organizations, federal partners, state agencies, and others. EPA incorporated public comments on and received scientific peer review of two documents – a Hazard Information document, which identifies current uses of PBT chemicals, and a Use and Exposure Assessment, which supports the finding that exposure to these five substances is likely under the conditions of use. The EPA is asking for public comments to be submitted through regulations.gov to docket EPA-HQ-OPPT-2019-0080.
Learn more about the USA taking DecaBDE action:
In related news: Back in April, Aster sued Giannetta, among others, seeking at least US$1 million in damages, claiming Giannetta had posted false and defamatory articles about Aster on social media and other media. In response, Giannetta said he was simply exercising his right to free speech. He posted articles about published scientific reports that revealed the toner in Aster's printer cartridges had tested positive for elevated rates of decaBDE and were banned in the European Union. According to Giannetta's attorney, Aster's motion was all about censoring Giannetta's statements which allegedly expose Aster.  the cost of a legal defence until they abandon their criticism or opposition." On August 1, Giannetta's counter-motion was allegedly denied by the Superior Court of the State of California Orange County because printer cartridges containing toxic chemicals are not an issue of public concern.
https://o1.rtcdn.net/uploads/2019/08/Alexandra-Dapolito-Dunn-DecaBDE.jpg
444
444
David Gibbons
https://o1.rtcdn.net/uploads/2020/07/RT-logo-old-big-old-jiazi-3.png
David Gibbons
2019-08-08 10:17:41
2019-08-09 12:41:38
USA Takes DecaBDE Action to Reduce Toxic Cartridges