A battle between the proponents of remanufactured printer cartridges and new-built, compatible (NBC) cartridges has been looming since 2014. When the supply of empty cartridges started to dry up (due to the clever capture programs by OEMs as well as some aftermarket giants), the innovative Chinese started to remake the whole cartridge anew. Not just the components like the toners. inks, OPC drum, rollers and microchips were new, but the case, or cartridge, in which the components are fitted.
As a result, many global markets have been swamped with NBCs and have eroded the market share of the remanufactured, reused cartridges. Environmentalists are up in arms, many of the NBCs are inferior in quality, and the lawyers are concerned that many NBCs may infringe the patents of the OEMs.
Manufacturers of the NBCs now claim to have resolved technical, legal and quality issues and are confident their business model will thrive and kill remanufacturing in the future. However, many governments are legislating in favor of circular economies that will, in turn, favor remanufactured products in the future.
The battle continues.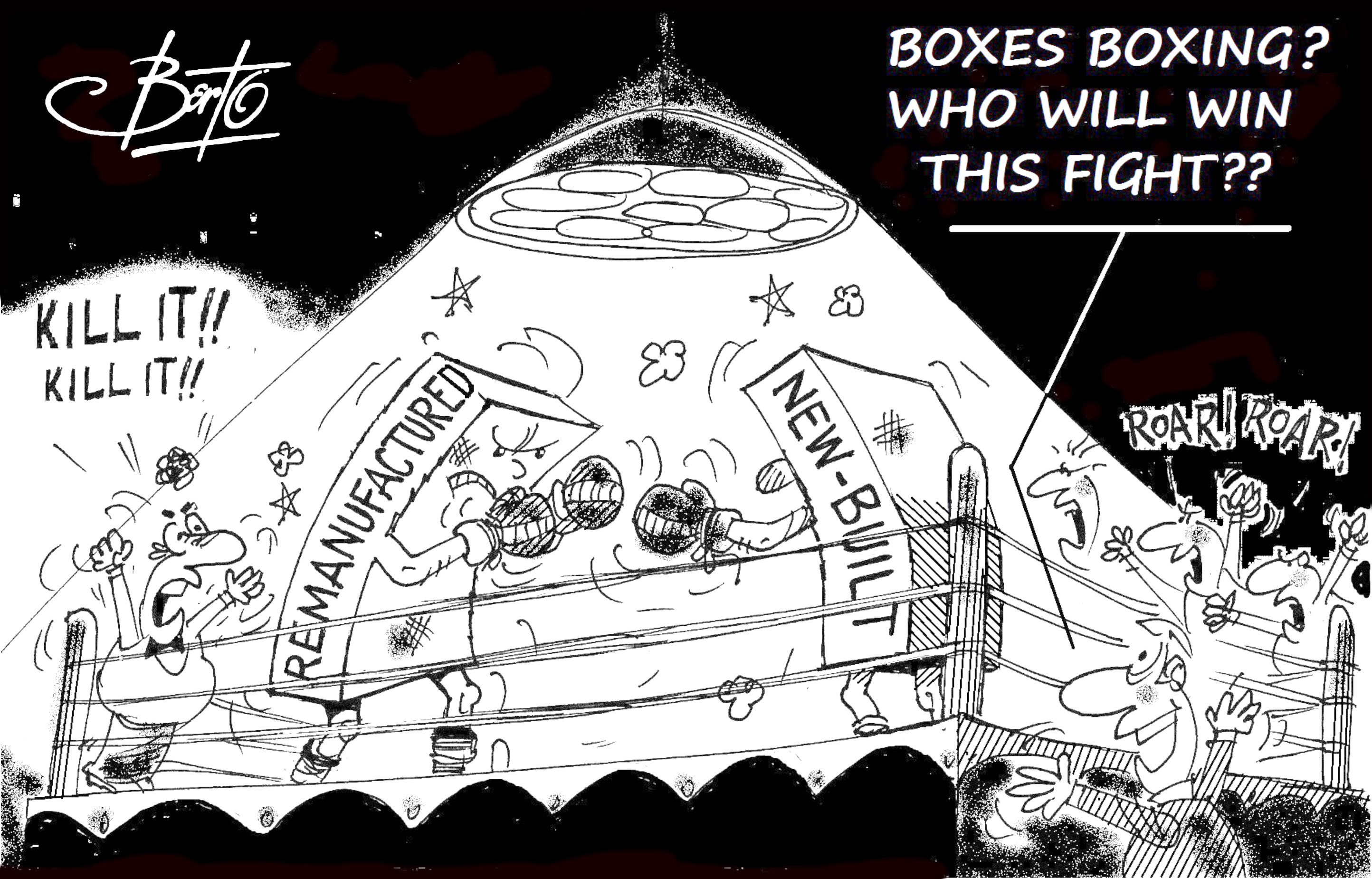 Berto Cartoon #59
https://o1.rtcdn.net/uploads/2018/09/Berto-Kill-It-Kill-It-59.jpg
498
498
Berto Valenzuela
https://o1.rtcdn.net/uploads/2019/01/RT-logo.png?x-oss-process=image/quality,q_50/resize,m_fill,w_300,h_292
Berto Valenzuela
2018-09-13 06:38:56
2019-06-25 13:30:14
Civil War for the Aftermarket