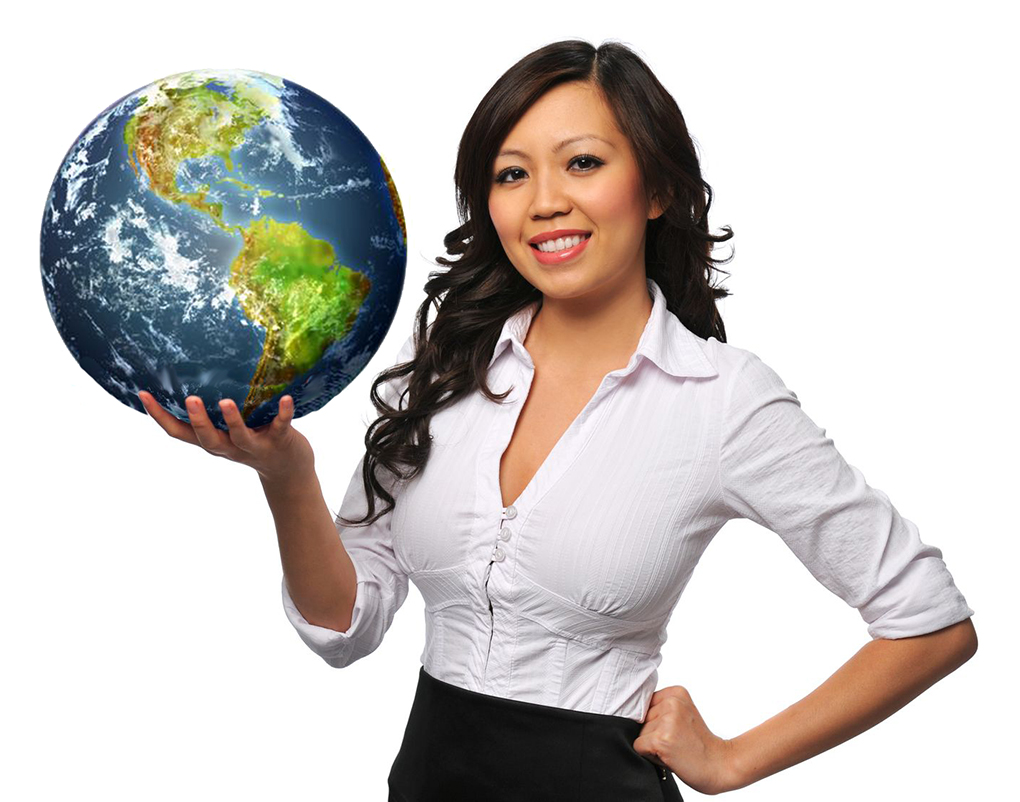 Women Around the Globe Put Industry on the Map
Women Around the Globe Put Industry on the Map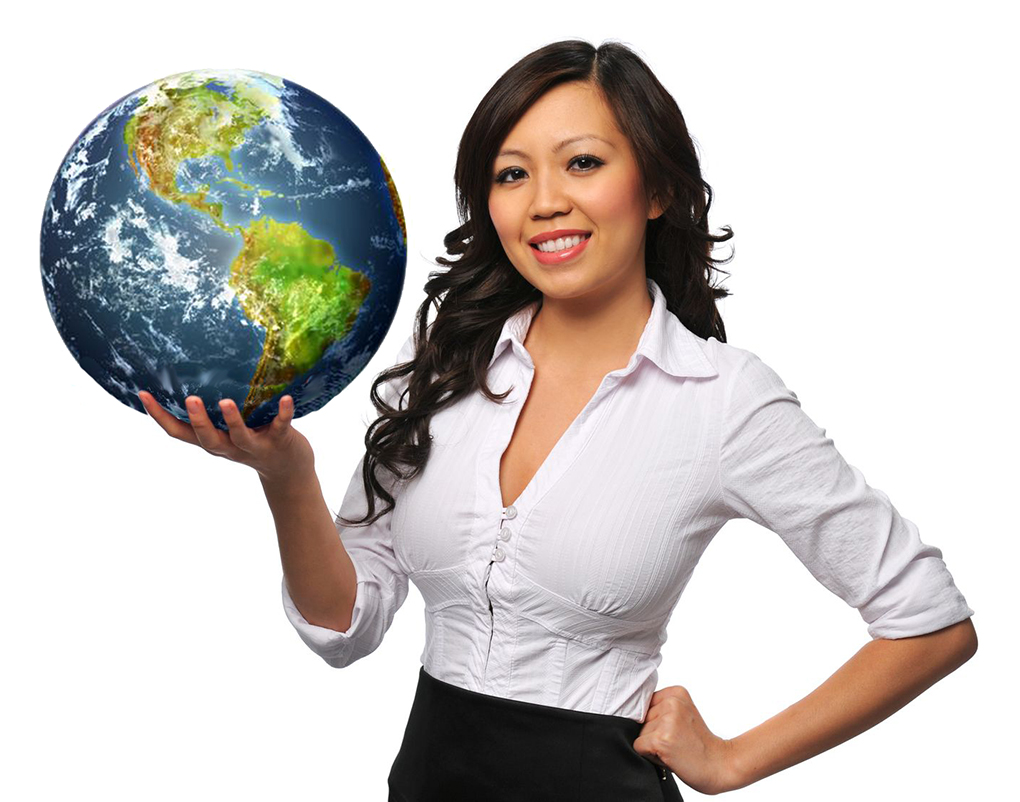 RT Media has joined Cartridge World and others around the globe to thank women who are the mainstay of the printer and imaging supplies industry.
Women in the leadership of trade associations, women entrepreneurs, women sharing the news, women running businesses and factories, women serving customers, women cleaning up.
"International Women's Day gives us all an opportunity to applaud their ongoing contribution to business, the environment and to end-users wanting choice," said David Gibbons, Director of RT Media. "This year we have chosen to join with Cartridge World to thank the women on the front line, among others."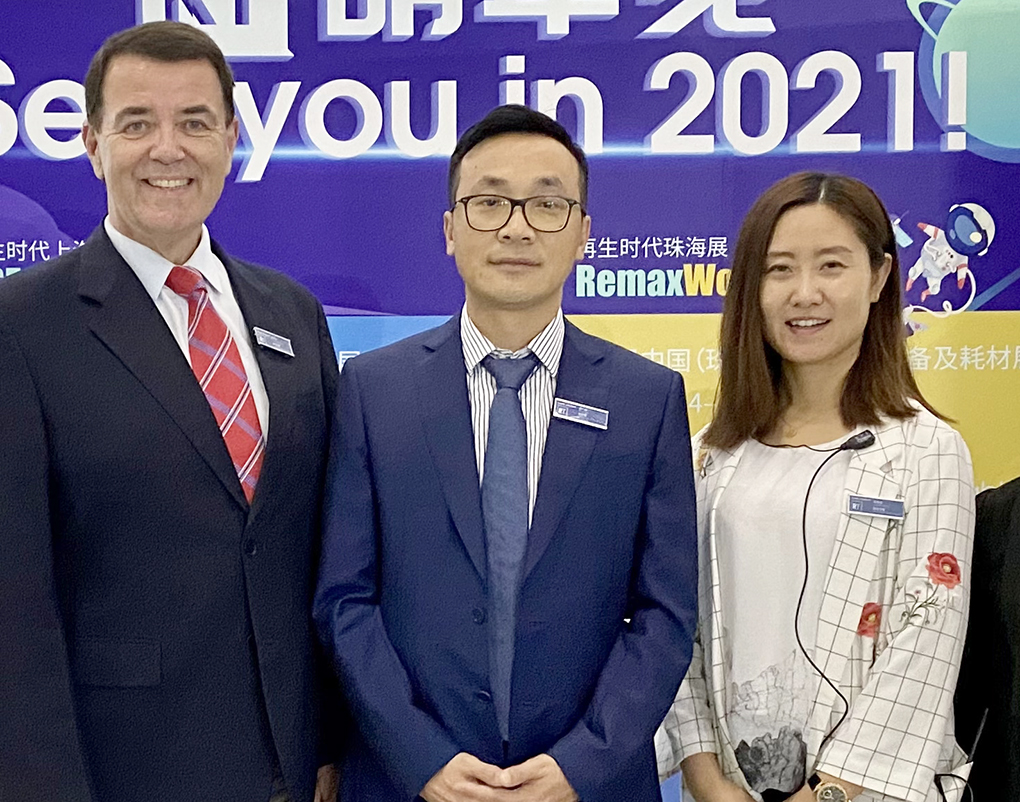 "At the same time, I also want to call out our new General Manager here at RT Media," said Gibbons. "Victoria Zhao has worked with the company since 2013 and is well known and respected by Chinese leaders as well as owners of international companies."
Pictured with Gibbons and Tony Lee (who continues his involvement as a key shareholder), Zhao (right) was appointed by the French-based parent company Comexposium and commenced her new role as of January 1, 2021.
Even though the list is far from exhaustive, RT salutes the women who continue to make the industry survive and thrive.
Meet some of the women around the globe who make a difference. All power to you, ladies, for the tremendous gifts, talents and hard work you continue to deliver every day. In no special order: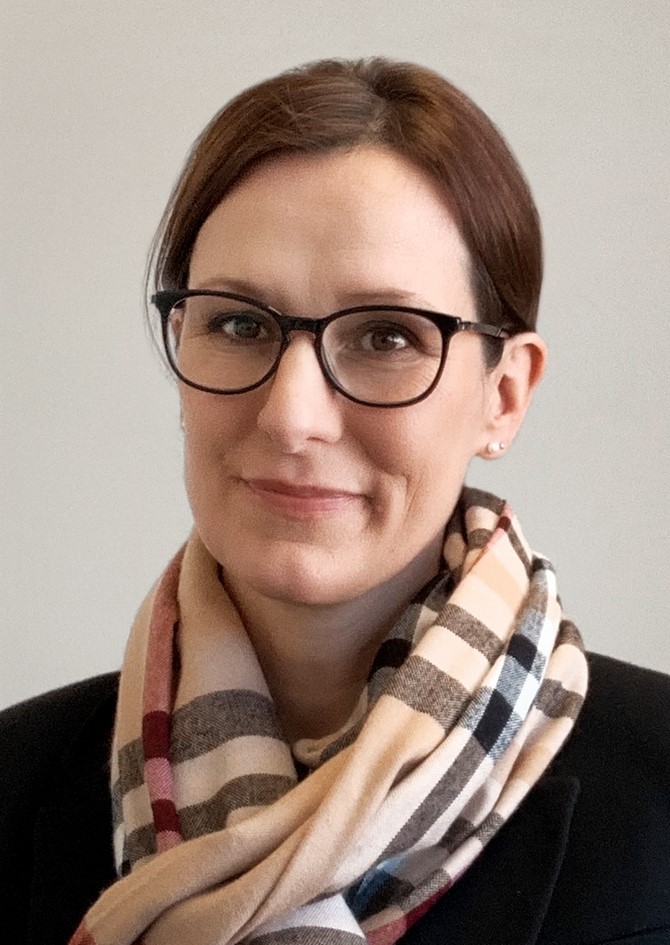 Susanne Dannehl—Sales Manager, Delacamp, Germany
Susanne, who has built up an extensive background in the OPC, toner and component business ever since joining Delacamp back in 2001, was promoted to sales manager in 2020 and is responsible for identifying new market opportunities and generating new growth in a contracting office imaging equipment supplies components market.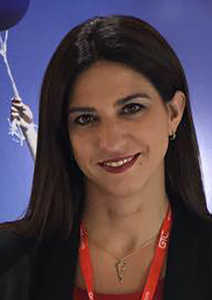 Nadia Torres—VP of GTC Ribbon SA, Argentina
Nadia is the manager for international purchasing and new business development and is responsible for sourcing the products and supplies her company sells to customers in Latin America. The development of new business opportunities is also one of her key roles. She is able to speak a number of languages including English, Portuguese and some Chinese too.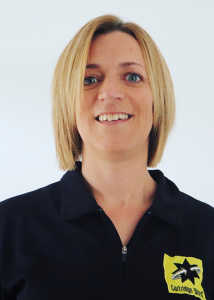 Lou Hawkings—Business Associate, Cartridge World, Australia 
Lou's role as a business associate involves supporting all aspects of Cartridge World's expanding operations in Australia and New Zealand. She works directly with the CEO and leadership team to provide support in growing the business, assisting in the delivery of services, marketing, product management and project management.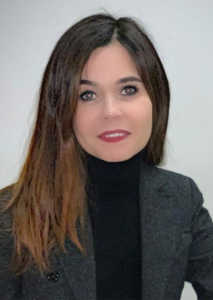 Katerina Pelentikova—Product manager, Cactus, Russia
Katerina is responsible for the production and promotion of compatible CACTUS toner-cartridges in Russia.
She is a very talented person and her work for the past 10 years, in particular, has caught the eye of the Information Agency "Business-Inform".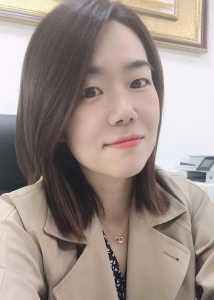 Bella Huang—patent engineer, Dinglong Group, China
Bella's patent-related work for compatible cartridges gives her a strong sense of achievement. "As a patent engineer, I am committed to being innovative and to set high-quality standards." Bella conducts full-scale research and investigations into each technology before developing workaround solutions that can be patented in their own right while assessing and monitoring the IP risk and protection during and after the development.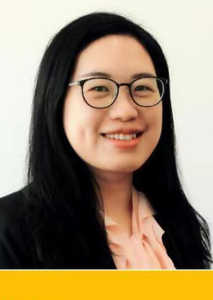 Jennifer Chow—International Market Sales Manager, HYB, China
Jennifer has reached her 7th working anniversary at HYB and has successfully helped the company to establish new sales channels in different countries as well as retain good relationships with key accounts and distributors. "HYB appreciates having her long-term devotion to market development and the great service she has provided to our customers."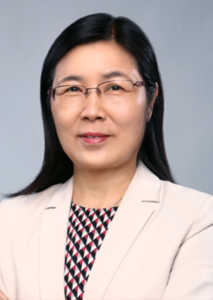 Jenny Zheng—Vice GM of Print-Rite Group, GM of Print-Rite Unicorn Image Products Co., Ltd., China
Jenny has been with Print-Rite for 25 years, with 18 of them in a leading role. Her rich knowledge, open-mindedness and innovative working spirit have guided both local and overseas teams to break sales records every year. She has also led the company to implement new management methods and tools which has successfully enhanced the efficiency of the whole company which is enjoying its 40th anniversary in 2021.
Elizabeth McKee—General Counsel for Static Control, USA
As Static Control's top lawyer, Elizabeth works on a wide range of items for the business, including contracts, supplier agreements, IP review of products, and ongoing legal issues within the aftermarket industry. Her work has been invaluable in protecting the imaging aftermarket in key legal cases.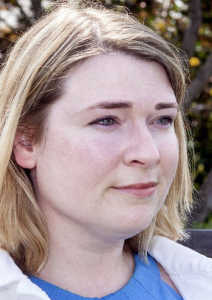 Shannon Parrish—Marketing Manager, Static Control, USA
Shannon joined Static Control in June 2011 and is an experienced marketing content manager with a demonstrated history of working in the B2B manufacturing industry. Shannon's skills in advertising, copywriting, editing, project management, and feature-writing have helped this iconic global brand to excel in an industry that continues to adjust products and business models.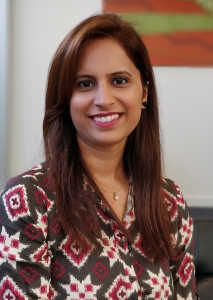 Neha Deoliya—Digital Marketing Manager, Cartridge World, Australia
As an ambitious and passionate digital marketer with extensive experience, Neha looks after the online channels for Cartridge World in both Australia and New Zealand. This includes the managing of the website and all digital platforms including social media and email. Her primary objectives are to build awareness for the Cartridge World brand and to drive eCommerce growth.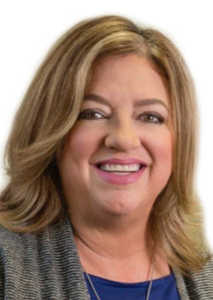 Tricia Judge—Executive Director, I-ITC, USA
Tricia has served as the executive director of the International Imaging Technology Council, a not-for-profit trade association serving imaging supplies remanufacturers and dealers, for 17 years. A lawyer for 30 years, she has assisted in the preparation of six friend-of-the-court briefs. Tricia has presented the position of the industry to the International Trade Commission.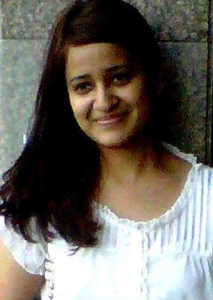 Barkha Mittal —Managed Print Services Specialist/Entrepreneur, Mumbai, India
Barkha continues to be a passionate crusader and advocate for the environment, the circular economy and the remanufacturing of printer cartridges which she knows to also be in the best interests of her customers. She provides services to the industry, including strategic planning, file management, IT consulting and financial analysis.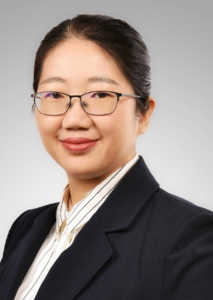 Linda Fan—Senior Vice General Manager, Ninestar Image, China
Since joining Ninestar in 2006, Linda has continued to place customers at the center of all she does. She is always sincere and passionate about associating with customers and earnest in meeting customer demands. To this end, she deserves a big bouquet not only from her bosses at Ninestar but also from her loyal customers.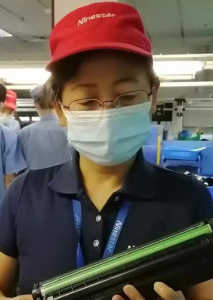 Cuihong Jia—Deputy Director of Reman Toner Cartridge Product Center, Ninestar, China
Jia is responsible for the technology and quality management of Ninestar's remanufactured toner cartridges.
Cynithia Khor—Cartridge World, Malaysia
Cynithia says that Cartridge World is her career. " I have a lot of pride in running my Cartridge World business."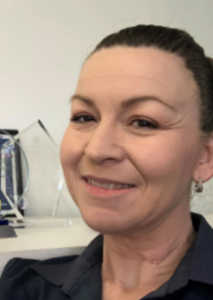 Joanne Doughton—Cartridge World Shellharbour, Australia
Joanne said, "Women involved at the management level in business are very important to maintaining a balance in the business they are involved in. ⁠Women tend to have a different perspective on how businesses should run and keep things running smoothly at all levels. ⁠I have found that working in Cartridge World at a management level has afforded me a certain amount of independence in both my work and personal life."
Jen—Cartridge World Whitsunday, Australia
Jen said, "In this day and age, a majority of women are in the workforce and working in all aspects of the business.⁠ The Daily Mercury reported that 42% of businesses in the region were owned by women. Operating our own franchise has given us the opportunity to "call the shots" and allows us the flexibility to still be hands-on parents and grandparents."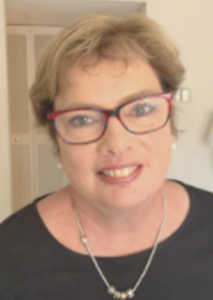 Cathy—Cartridge World Moonah, Australia
Cathy said, "We have been owners of Cartridge World Moonah since 2006. Cartridge World has allowed us the flexibility to be able to fully engage with our own business and still be present for our children's needs through those years.⁠ We love our little business and now our daughter Kelsey is working with us two days a week which is just awesome. The best part of being in business is we only get back what we put into it and we are in control of our own destiny."
Adriana—Cartridge World Batemans Bay, Australia
Adriana said, "I have been the owner of Cartridge World Batemans Bay along with my husband Bruce for 5 years now. We have grown the business since taking over from the previous owners and also moved the shop to a better location. We have regular customers who appreciate our service and they often recommend us to their friends and colleagues."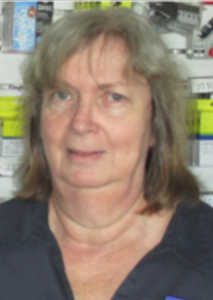 Lynn—Cartridge World Dandenong, Australia
Lynn said, "I've been a Cartridge World franchise for 20 years, I still love the way we help the environment while saving people money. Seeing our customers leave the store with a smile on their faces is very rewarding.⁠ Managing family and business has been a bit of a struggle at times but there is usually a way around it, like a sick child on a stretcher in the office."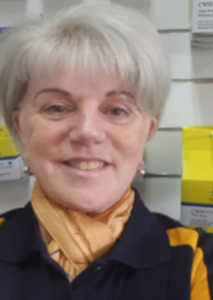 Mim—Cartridge World Werribee, Australia
Min said, "Owning my own business enables me to create a safe and happy workplace for myself, staff and customers and the flexibility to source quality products. If I look after my staff they look after my customers which means money in the bank. Having a sense of balance in both business and family is paramount to any woman as it enables her to be in harmony with life."
Denise—Cartridge World Tweed Heads, Australia
Denise said, "Cartridge World allows you the freedom to run your business in your own way which in turn allows you independence and enables you to easily manage business and family life. I have raised a 19-year-old daughter during my time with Cartridge World since I opened in 2001 because I had the flexibility but also the drive and passion to make it work."
Sharron—Cartridge World Wembley, Australia
Sharron said, "I'm passionate about Customer Service, don't mind getting my hands dirty fixing printers, & make sure I offer our customers the best solution for their printing needs, which I wouldn't be able to do without my team.⁠ I have made wonderful new friends since we purchased this store. Some have been supporting this store for more than 12 years."
---
Related:
Women Around the Globe Put Industry on the Map
Comments:
Please add your comments below about this news story, "Women Around the Globe Put Industry on the Map," or join the conversation on social media.
https://o1.rtcdn.net/uploads/2021/03/woman-globe-map.jpg
802
1020
David Gibbons
https://o1.rtcdn.net/uploads/2020/07/RT-logo-old-big-old-jiazi-3.png
David Gibbons
2021-03-08 13:02:48
2021-03-08 16:43:04
Women Around the Globe Put Industry on the Map