Print-Rite Pelikan Guarantees 50% Reseller Margin
Print-Rite Pelikan Guarantees 50% Reseller Margin
Pelikan reseller partners are making a 50% margin on the sale of compatible aftermarket cartridges.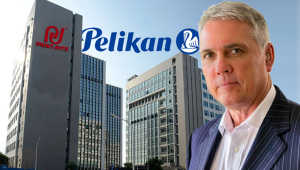 So says Steve Weedon (pictured), the Chief Executive of Print-Rite Pelikan Europe. Weedon told RT Media aftermarket printer cartridge resellers typically make around 20% margin and those selling OEM cartridges are getting margins as low as 12-15%. "Some of the big guys make much less but they make it up on volume where the extra 5% is not untypical," he said. He explained Pelikan branded resellers can make 50% and even the distributors selling to the resellers can make 15-18%.
When RT Media asked Weedon why the margins are so generous, he explained, "The Pelikan brand has unmatched brand recognition. Discerning end-users identify Pelikan as a safe, trusted, and reliable alternative brand to the OEM that saves them money without any risk."
"Our reseller partners appreciate the brand value and performance quality of our products as well as understanding that customers want a real alternative to OEM originals without worrying about poor quality, being ripped off, or using products that infringe OEM patents and get taken down by OEM legal actions," he added.
'Lowest Price Wins' Mentality Goes Nowhere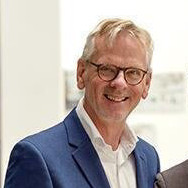 The Manager of Print-Rite Pelikan Germany, Reinder Dijkstra (pictured), said resellers need to find ways to increase margins and get away from the lowest price wins mentality, to survive. "At Print-Rite Pelikan, we support the brand as an OEM supports their brand," he added. "Our reseller partner programs, incentivise customers to buy so they don't need to discount to sell. Everyone wins. The customer gets high-quality performance products with complete peace of mind and saves 30% from the OEM original price. Pelikan reseller partners make more profit and build a protected recurring revenue and profit stream. It also gets them out of the "lowest price wins" mentality that goes nowhere."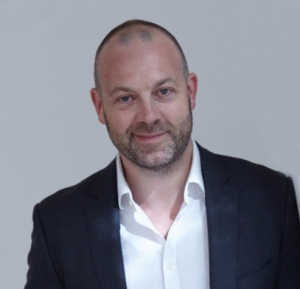 "Over the summer months many large reseller groups have become Pelikan Reseller Partners looking for ways their members can increase profit margins, and we deliver," says Paul Callow (pictured) European Marketing Executive. "uniquely, our model rewards end-user customers as well, with virtual cash points they can use to buy hundreds of products for themselves".
Print-Rite Pelikan Solutions brings together two of the most iconic companies in the industry. Print-Rite has been pioneering innovation in 2D products and 3D products for almost 40 years. Headquartered in Hong Kong the Print-Rite group has established itself as the top tier manufacturer of remanufactured and patent-safe compatible imaging products for copier, laser, inkjet, ribbons and imaging component parts. Pelikan was established 182 years ago in 1838 and as a brand, has stood the test of time. Recognized worldwide and synonymous for trust, reliability and dependability.
Resellers wanting to make 50% profit margin should email Paul Callow requesting more information.
---
Related:
Comment:
Please add your comments below about this story "Print-Rite Pelikan Guarantees 50% Reseller Margin".
https://o1.rtcdn.net/uploads/2020/09/Weedon-Print-Rite-Pelikan.jpg
577
1020
David Gibbons
https://o1.rtcdn.net/uploads/2020/07/RT-logo-old-big-old-jiazi-3.png
David Gibbons
2020-09-07 21:57:14
2020-09-07 21:57:14
Print-Rite Pelikan Guarantees 50% Reseller Margin