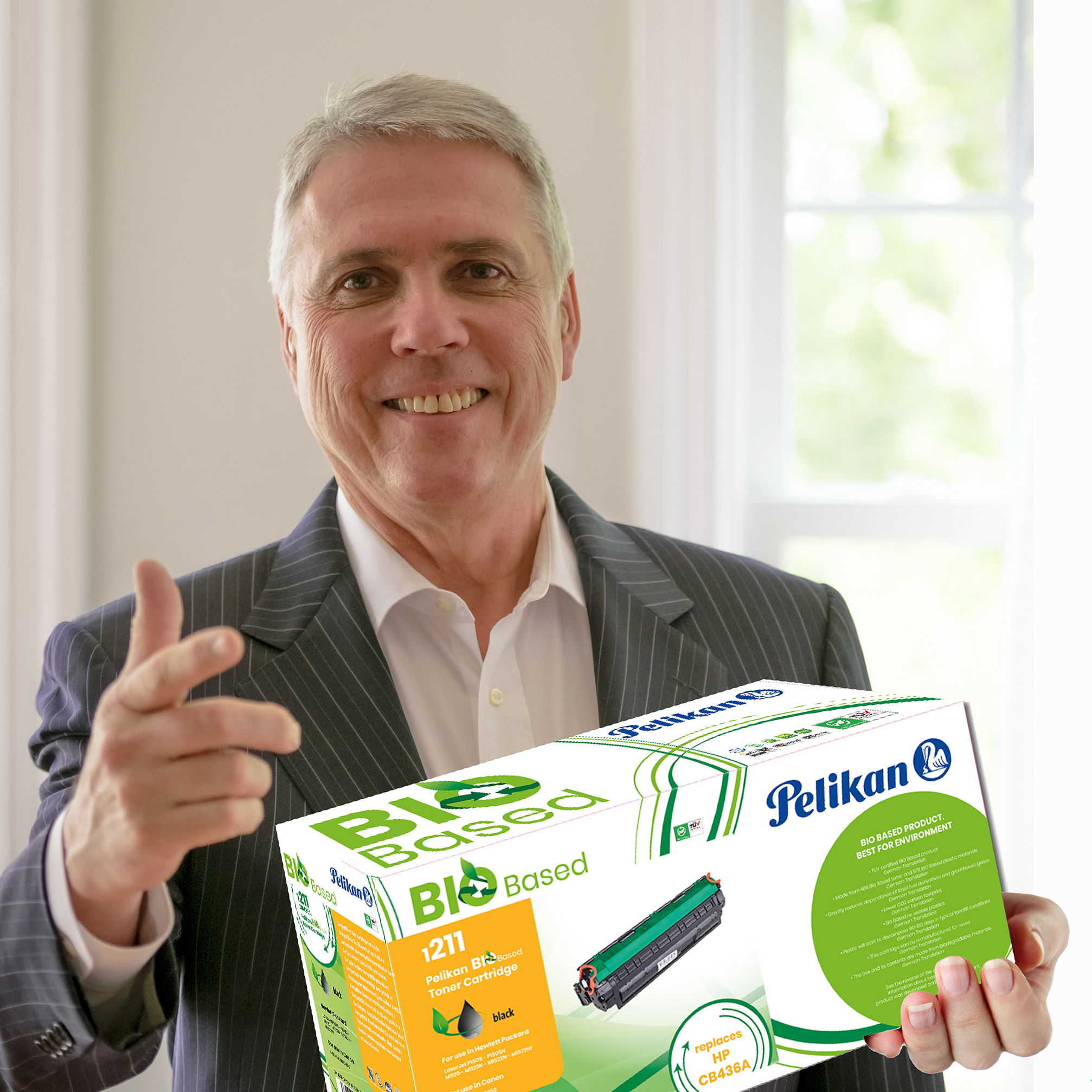 Print-Rite Pelikan Set to Sizzle with New Bio-based Cartridge
Print-Rite Pelikan Set to Sizzle with New Bio-based Cartridge
Print-Rite claims its newly launched Pelikan branded cartridge is the world's first bio-based cartridge that is compliant with environmental standards in Europe and North America.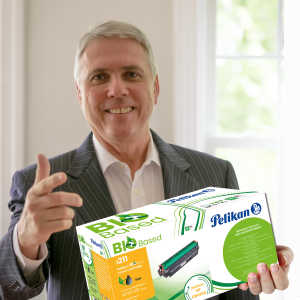 According to Steve Weedon (pictured), early attempts produced varied results with only 24 percent of biomaterial content being achieved before print performance degraded. However, China-based Print-Rite did not give up and continued research and development.
"Today, I am happy to announce that following 10 years of research and development at Print-Rite (owner of the Pelikan consumables global license) not only have we reached a 48 percent bio ratio with the toner but we have also developed a bio-based plastic for the cartridge that has 57 percent organic material content," Weedon told RT ImagingWorld.
"It literally ticks all the boxes for customers who follow their company 'green' policies to lower CO2 levels," he added.  According to Weedon, the Pelikan branded bio-based cartridge is and must be:
a Patent Safe Compatible (PSC) cartridge (which means it does not infringe the intellectual property rights of the OEM) and fully compliant with EU and US standards;
certified by TUV and other regional certification authorities.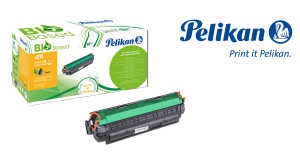 He claims the new-built cartridge can be remanufactured using standard components and is not designed as a Single Use Cartridge (SUC)—and will meet rigorous European standards.
"If the cartridge should end up in landfill, the bio-plastic will start to decompose after 90 to 180 days at 60 degrees Fahrenheit and 90 percent humidity. The OEM HIPs cartridge, by comparison, will stay in a landfill without any degradation for hundreds of years."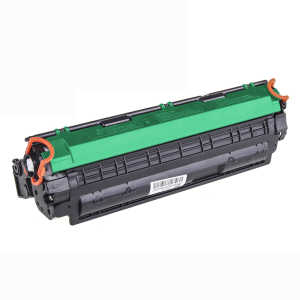 The Print-Rite manufactured, Pelikan branded bio-based plastic is coloured green for easy recognition and identification.
---
Read the full story from Steve Weedon:
Related:
https://o1.rtcdn.net/uploads/2020/04/Weedon-Pelikan-Bio-toner.jpg
2014
2014
David Gibbons
https://o1.rtcdn.net/uploads/2020/07/RT-logo-old-big-old-jiazi-3.png
David Gibbons
2020-04-03 11:29:26
2020-12-29 11:30:19
Print-Rite Pelikan Set to Sizzle with New Bio-based Cartridge