Industry Body Urges HP to Change its Firmware Updates
Industry Body Urges HP to Change its Firmware Updates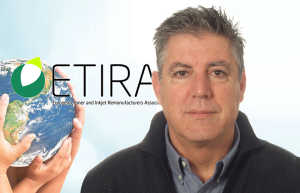 The European Toner and Inkjet Remanufacturers Association (ETIRA) is urging HP to rethink its latest printer firmware update. The association is hoping an amicable arrangement can be made to avoid any future conflict between HP and its members who collect empty HP cartridges and remanufacture them for reuse.
The most recent updates, versions 2021B and 2025A/—released in June and July 2020—affect HP OfficeJet 5220, 5255, 5230, 5232, HP ENVY 5020, 5032 and HP DeskJet 2621 devices. The update causes the printer to reject aftermarket cartridges from working. The machine simply stops working until a new, genuine HP cartridge is installed.
Similarly, previous firmware updates have also prevented reused HP cartridges from working in HP's customers' printers across the globe. It has caused significant financial damage to end-users, resulting in many legal claims against HP. ETIRA is hoping to avoid a similar situation again.
Javier Martinez (pictured), president of ETIRA, said: "It is quite clear that HP printer owners using reused cartridges who update the firmware, may find that their cartridges no longer work, and this is down to HP. Its printers use something called 'dynamic security', which recognises cartridges that aren't HP branded and stops them from working and this is unacceptable for a variety of important reasons.
"Firstly, the result of the overnight change is that reuse/remanufactured HP cartridges no longer function in the printer in which they are installed, and they may render remanufactured stock cartridges useless. End-users can no longer print, and this is especially painful in the current COVID-19 environment, where many are forced to use home printers to do their job.
"Secondly, the resulting higher volume of non-working but full cartridges exponentially increases waste treatment risks, as treatment plants are designed to process empty cartridges, not full ones.
"And finally, but most important: this approach has an unnecessary and negative environmental impact as good products are wasted prematurely and unnecessarily. Reuse of a cartridge several times, followed by recycling its base materials is by far the preferred option as it reduces CO2 emissions by up to 45%-60%, and saves energy and natural resources.
"Our members will hold HP responsible and liable for all damages occurring from this update and under the new EU Circular Economy Action plan mandate and existing waste regulations, HP may find that its actions are considered an environmental offence."
ETIRA has mentioned this issue to HP on numerous occasions but so far to no satisfactory conclusion. The association has now again written to the firm, raising its concerns.
Javier Martinez added: "HP's printer cartridges business model is the opposite of sustainability, forcing end-users to buy a new cartridge each time instead of reusing it several times. It also renders reuse cartridges useless without cause and goes against the new EU policy to become carbon-neutral and promote reuse EU-wide.
"On behalf of our members and all those across Europe who use reusable cartridges, we urge HP to abandon this strategy of creating pollution  and take the path of sustainability instead which will allow consumers and third parties to easily reuse HP cartridges without being hindered by unnecessary firmware updates that block out remanufactured HP cartridges."
---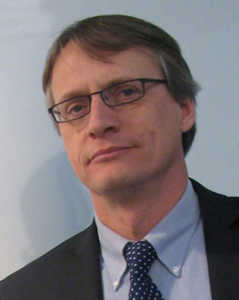 ETIRA, formed in 2003, is a Belgian registered non-profit organisation that represents the interests of the inkjet and toner cartridge remanufacturers and related service providers and is the recognised industry body for all topics affecting the industry. ETIRA provides many services to its members: legal and regulatory advice, public relations, environmental impacts, quality and standardisation forums and member contact platforms. ETIRA also manages a remanufacturing Code of Conduct and the ticked-R collective mark assuring consumers of less expensive but 100% environment-friendly remanufactured cartridges.
Contacts: Secretary General: Vincent van Dijk, info@etira.org, Tel: + 31-6-414-614-63
---
Related:
Please add your comments about this story, "Industry Body Urges HP to Change its Firmware Updates" below.
https://o1.rtcdn.net/uploads/2020/07/Javier-Martines-ETIRA.jpg
657
1020
David Gibbons
https://o1.rtcdn.net/uploads/2020/07/RT-logo-old-big-old-jiazi-3.png
David Gibbons
2020-07-29 21:30:16
2020-07-29 21:30:27
Industry Body Urges HP to Change its Firmware Updates