How Xerox Lost Half its Market Share
How Xerox Lost Half its Market Share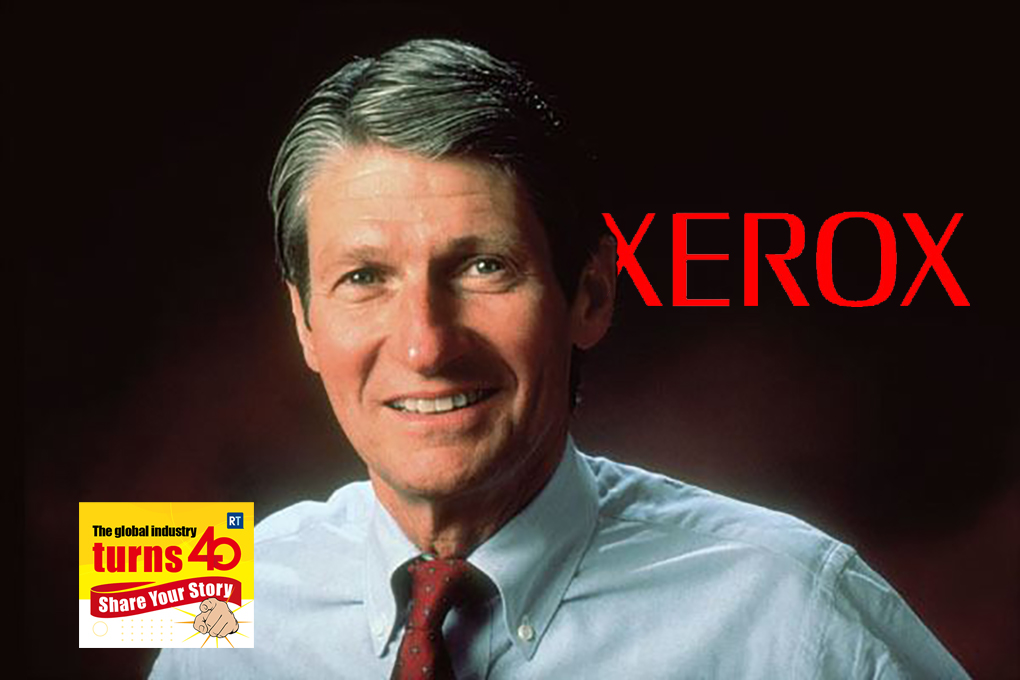 The "only game in town" for instant printing back in the 1970s was provided by Xerox.
Inkjet was largely confined to specialty and industrial applications. While there were at least 12 other US and European companies offering different instant technologies, none used the Xerox-type technology. Xerography was the plain paper process that was successfully mass commercialized giving Xerox about an 84% global market share. Consequently, the supplies business was dominated by Xerox with bundled supplies and services in their copier contracts.
So how could it all but have disappeared?
The virtual market monopoly enjoyed by Xerox was eventually challenged by the USA's Fair Trade Commission (FTC) in 1975. The FTC forced Xerox to license key patented technology to potential competitors and offer the option for their customers to use third-party servicing and supplies.

The CEO of Xerox Corp. from 1982 to 1990 was David T. Kearns (pictured above). He wrote about Xerox and its marketing in 1975, in his book, "Prophets in the Dark – How Xerox Reinvented Itself and Beat Back the Japanese."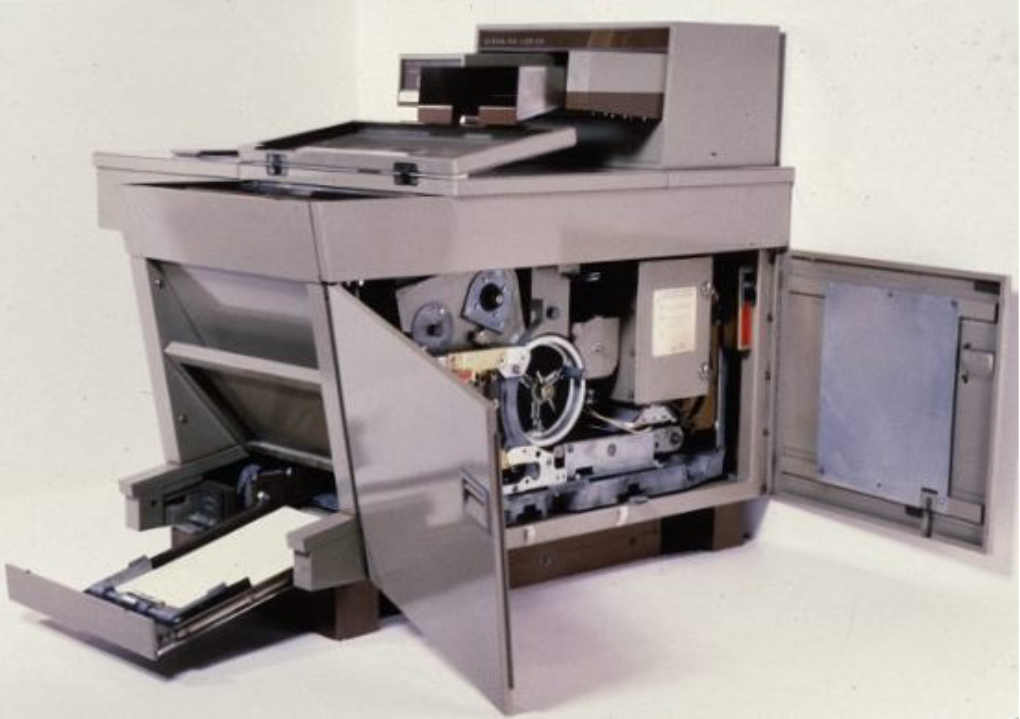 "There was little doubt in the minds of (Xerox's) executives … that the 914 (Xerox's first mass-market copier) would never have been successful if the company tried to sell it. If Xerox tried to sell a machine that cost some $4,000 to produce, as was the case with the 914, then the company would have had to charge many times if maintenance, advertising, administrative, and related costs were worked in it was going to make a profit. Xerox executives doubted that anyone would sink that large a sum of money into something (then) as yet unproven.
IBM at the time was renting machines and charging a monthly fee, but that approach would not have worked well either. The problem was that customer needs fluctuated so much. Any rental price would have been too high for many moderate users and too low to earn Xerox a decent return from heavy users. Some businesses with thousands of employees might be making copies nonstop, whereas small offices make no more than a few dozen copies a day. How could one justify the same (rental) price?"
Kearns admits that "Xerox had lost touch with its customers, had the wrong cost base and had inadequate products".
He said that "The monopoly environment that Xerox thrived in encouraged internal competition, but not external. We would measure the quality of a new Xerox machine according to the specifications of older Xerox copiers. Those specifications didn't mean very much if other companies were producing something else altogether better." The competition was certainly producing copiers that were better because they were more suited to the overall market needs. That is how Canon, Ricoh, Sharp and Toshiba rapidly took market share from Xerox starting in the late 1970s including the supplies markets."
1977: Print Hardware Explodes
Additionally, and significantly, those companies involved with electronic and optical technologies, like cameras, started to develop copiers as the technological lock on the market was cracked open.
These companies started to offer competitive products that challenged Xerox as the market leader. These were mainly Japanese companies, which had the advantage of having been built from virtually nothing after the devastation of World War II with US government assistance and with the adoption of many new business principles.
This created an important "industrial engine" that led, in our industry's case, to the domination of the hardware and supplies market by Japanese OEMs. (see "Why Most OEMs Are Japanese" by Graham Galliford, July 4, 2019.) The challenge to Xerox's domination had begun and the options for consumers mushroomed.
Author's Note: My summer job after graduating from Grammar School in 1967 was as the operator of a Xerox 914 copier and other print devices at Royal Dutch Shell Petroleum in London England! Scary as the 914 used to catch fire when there was a paper misfeed! The picture above omits to show the fire extinguisher that was clipped to the inside of the side doors.
Share your story and pictures too

---
Related:
Comment:
Please add your comments below about this story, "How Xerox Lost Half its Market Share."
https://o1.rtcdn.net/uploads/2021/08/david-t-kearns-xerox.jpg
680
1020
Graham Galliford
https://o1.rtcdn.net/uploads/2020/07/RT-logo-old-big-old-jiazi-3.png
Graham Galliford
2021-08-17 13:08:17
2021-08-17 17:44:53
How Xerox Lost Half its Market Share