Apex Releases New Chip Solution for Xerox 4400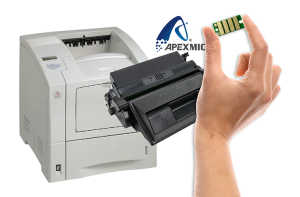 To enhance the user experience, China-based Apex Microelectronics (Apex) has launched a multiple serial number solution for Xerox 4400 printer series.
According to Apex, it breaks through the barrier of the chip serial number on the premise of ensuring stable product performance, and effectively reduces the risk of printer failure due to the use of the same serial number.
The new solution can be used in both new and old printers and Apex urges customers to contact them to learn more.


Apex Microelectronics, headquartered in Zhuhai, China, claims to be the largest manufacturer and systematic solution provider of printer cartridge chips and printer controller SoC in the aftermarket. Apex offers inkjet and toner cartridge chips and cost-saving solutions for worldwide remanufacturers and distributors.
---
Related:
Comment:
How does this story, Apex Releases New Chip Solution for Xerox 4400, impact you? Please add your comments below.
https://o1.rtcdn.net/uploads/2020/05/Xerox-4400-printer-cartridge-chip.jpg
744
1134
Maggie Wang
https://o1.rtcdn.net/uploads/2019/01/RT-logo.png?x-oss-process=image/quality,q_50/resize,m_fill,w_300,h_292
Maggie Wang
2020-05-19 21:19:22
2020-05-19 21:27:35
Apex Releases New Chip Solution for Xerox 4400