American Media Spreads More Fake China Industry News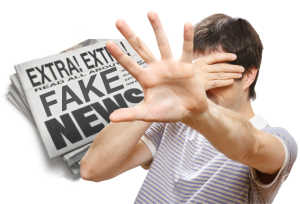 A media company purporting to share global news about toner and ink has continued to push fake news to the industry it claimed to serve in North America.
The news service said it has been effective at sharing the news since 2009 on Twitter as well as its website.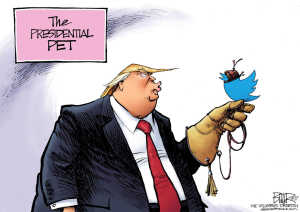 On July 23, 2020, the principal publisher and author shared at least four erroneous statements in the one article about the imaging supplies industry in China and claimed the President of the United States follows his news service. "We believe that President Trump has been following us for a couple of years now." Trump, irrespective of your politics, has always claimed he does not listen or read fake news and there is no proof that he has visited this news site that contains fake news.
Error 1:  "China's Chipjet chips and Ninestar-Apex's Chips (sic) are actual proof of technology theft and industrial espionage." The author of the article claimed, without any proof, that HP has had its intellectual property stolen by China's microchip companies. This slanderous statement completely denied the US$million of research and development and the patents that have been filed for intellectual property developed in China that do not copy or clone western technology but skilfully work around it to provide consumers with a choice wherever they are in the world.
Error 2: "This (intellectual property theft) is factual and uncontested since it's blatantly been going on in our industry for so long." The author provides no evidence at all to substantiate his claims, and in turn, is falsely accusing the Chinese companies of theft. It is a serious allegation. RT Media continues to invite the author of this fake news to do what HP did themselves, and visit these factories for himself and examine the extent of research and development that takes place to learn the truth.
Error 3: "It would not surprise us if Hp (sic) and other companies with similar issues reached out to the Trump administration and knowing President Trump fairly well and with lagging pole (sic) numbers, did his thing in his own way to address the issue." The author pointed out in his article that "HP has a technology center in Houston and this is a very, very big deal." The author implied that the closure of the Chinese embassy in Houston, which the US government said was due to intellectual property theft, was connected to HP. He implied that Chinese chip developers (and he names Ninestar's Apex Microelectronics, or Apex and Hubei Dinglong's Chipjet) stole their chip technology from HP's centre in Houston. There is absolutely no evidence or truth to this claim at all. Each company owns its own intellectual property.
Error 4: "It would not surprise us if Chipjet and Ninestar-Apex's were really the same company." The author revealed in this final line of his article that his whole article was fake. Both the Ninestar Group and the Hubei Dinglong Group are publicly listed companies on the stock exchange. Details of their subsidiary companies are detailed in the filings held at the exchange and are available for public scrutiny, Ninestar is based in Zhuhai a second-tier city in the southern Guangdong province and Apex is a subsidiary company. Dinglong is based in Wuhan the capital city of Hubei province some 1,115 kilometers north in central China and Chipjet is clearly identified as a subsidiary company. The two groups are fiercely competitive and have no governance relationship with each other.
RT Media called on the author of the misleading news article to withdraw it and to apologise to all parties he had slandered in his article, including Ninestar, Apex, Dinglong, Chipjet, HP and Donald Trump.
---
Related:
https://o1.rtcdn.net/uploads/2020/07/Fake-News-Hide-face.jpg
589
866
David Gibbons
https://o1.rtcdn.net/uploads/2020/07/RT-logo-old-big-old-jiazi-3.png
David Gibbons
2020-07-28 18:12:47
2020-07-29 18:10:04
American Media Spreads More Fake China Industry News