Static Control's Passionate Vision for the Future
Static Control's Passionate Vision for the Future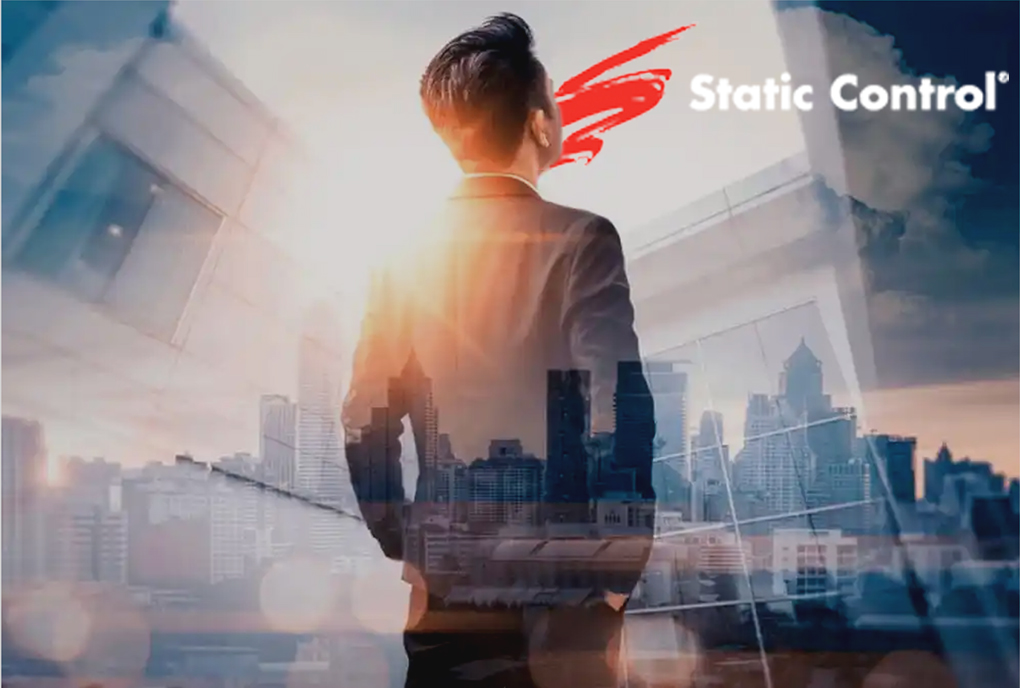 This special edition of RT ImagingWorld magazine discusses a lot of the history of Static Control in both technical achievements and legal triumphs. Now we look to the future and what the next 35 years could potentially look like for the powerhouse company.
The aftermarket will see many changes in the next few decades, and Static Control has a plan.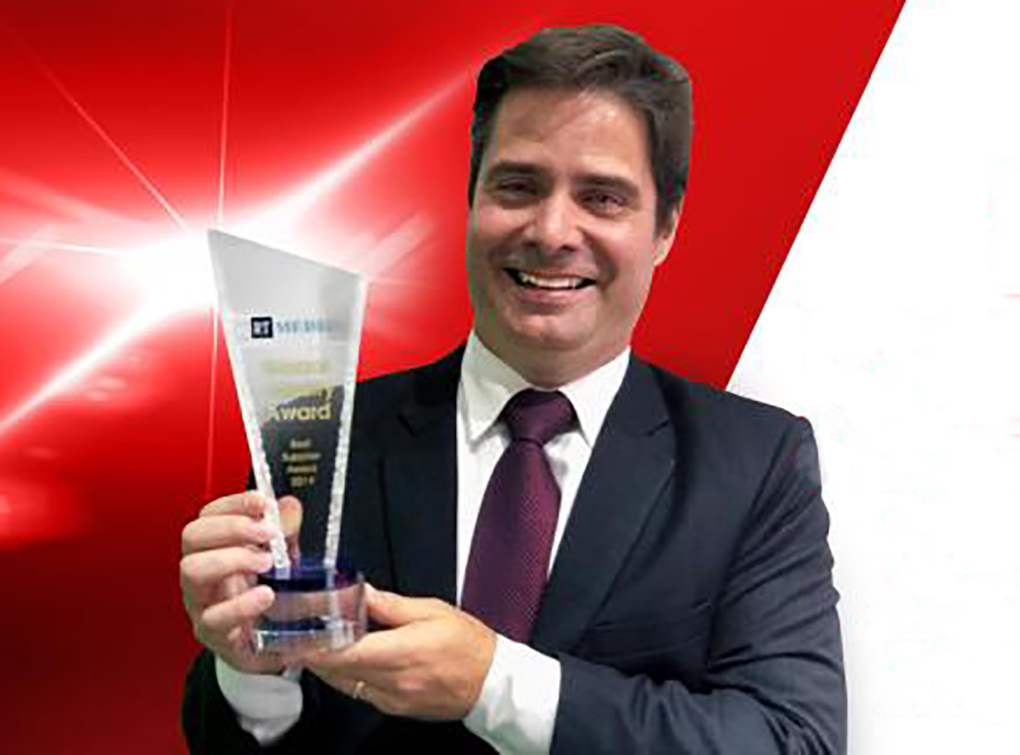 "Customers will always need a high-quality product that provides consistency, something that can be hard to find in the aftermarket, but has been what Static Control has been offering for years," said Juan Carlos Bonell (pictured), the vice president of international sales and chairman of the executive management committee.
"We sell a solution that studies every component used within the cartridge, how to best manufacture the entire system and cartridge for quality and then subsequently, have the product independently tested for quality assurance and control, to help ensure we continue to maintain the highest levels of quality and consistency," said Bonell. "Repeat business from customers starts with satisfying them on the first order, and knowing they'll come back with repeat business."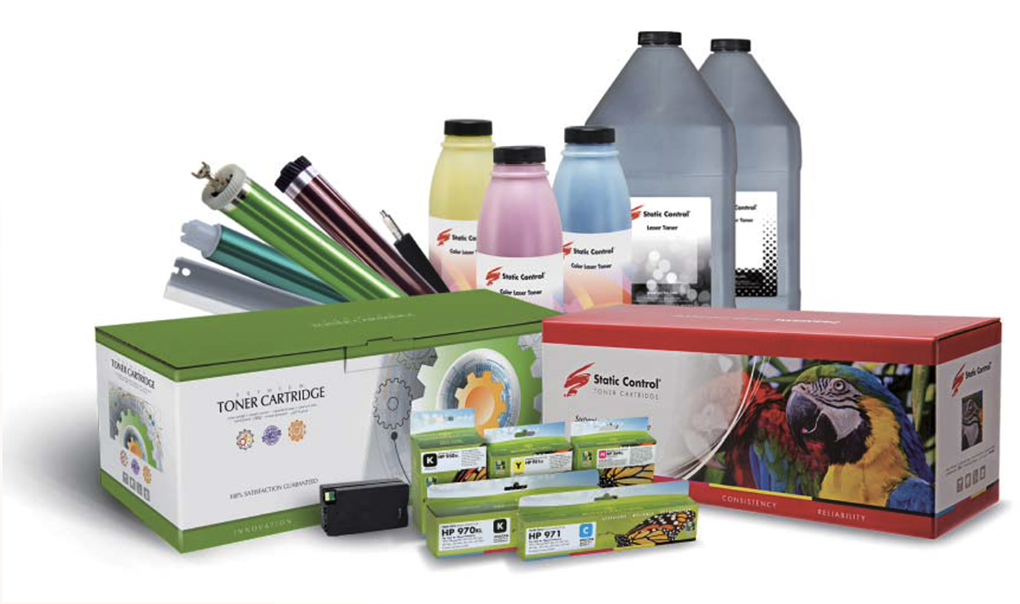 Static Control has more component knowledge than any other aftermarket company, and that has been the core business for the vast majority of its history. Many have questioned if the company will continue supporting remanufacturers with its full line of components.
"Overwhelmingly, the answer is yes!" Bonell said. "Customers have expressed to us they hear rumors occasionally that we will discontinue our components and that is simply not true. It is a core part of our business, along with being the basis of how we build our cartridge solutions. We plan to continue this because we know the system approach works in delivering the best quality. It is how the OEMs do it, and it is how we do it."
Static Control is the only full-range supplier for the imaging aftermarket, a title it plans to keep for years to come. "Currently we have more than a hundred products in various stages of development comprised of toners, chips, components and cartridges," said Bonell. "We plan to continue to offer the premium products that customers have come to expect, but also be the first-to-market with the innovative solutions that customers need to be competitive." Bonell mentions the recent launch of replacement cartridges and components for the latest HP and Canon printers, referred to sometimes as the W series due to the cartridge SKU starting with a W.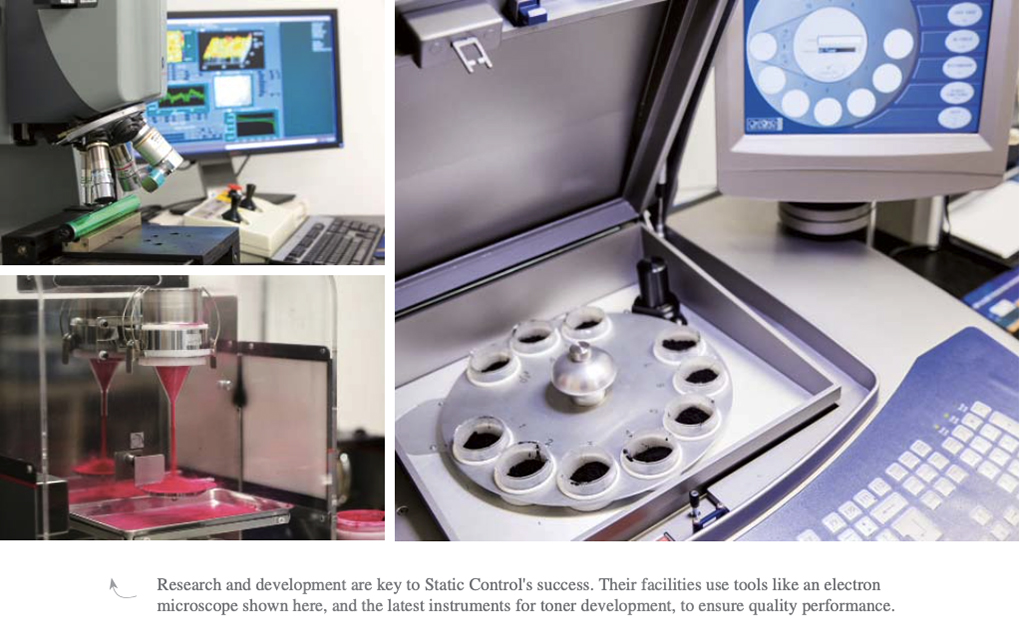 This new generation of HP printers featured cartridges with unique, highly encrypted chip technology. Static Control diligently worked to engineer a solution. The result was the first-to-market cartridges that provide full functionality to end users.
"The opportunity for customers for these cartridges is tremendous over the next few years since these printers are expected to have a very high worldwide placement," said Bonell.
Static Control's plan goes beyond offering the most reliable products on the market. "To truly differentiate your business, it is the additional benefits of working with us that set us apart and where we will continue to focus in the years to come," said Bonell.
More than Products
Static Control understands how to do business in this industry. "Customers do not want to carry large stocks due to supply timelines. Typically, they are looking for a one-to-two-day service delivered just in time, not sixteen weeks," Bonell said. "We have invested heavily in our logistics around the world and offer next-day or two-day shipping to 95 per cent of the United States.'
"We have similar shipping structures throughout Europe and other parts of the world."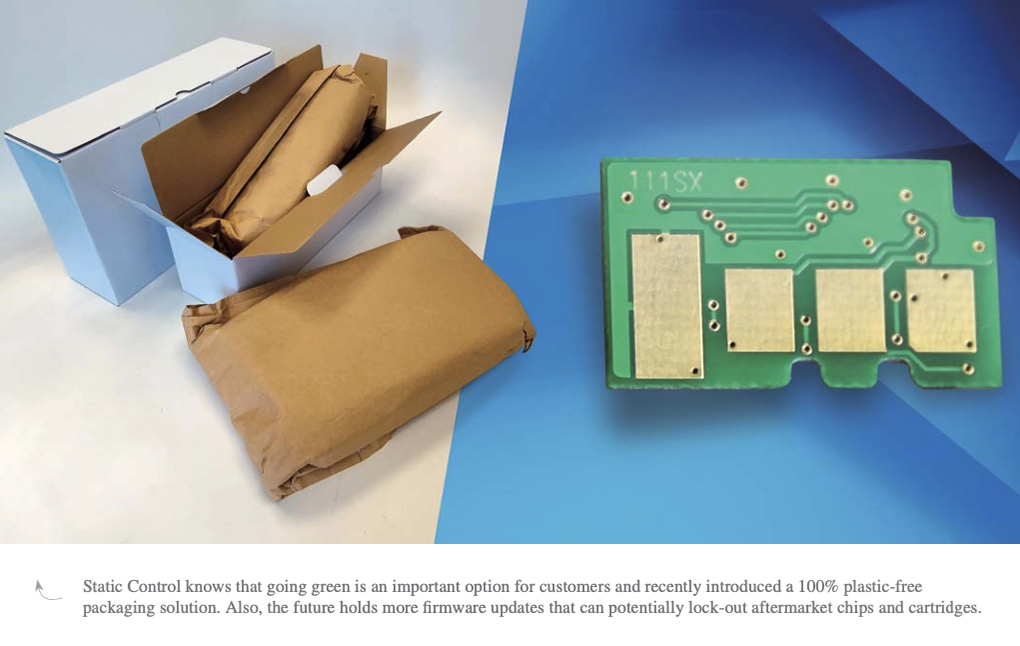 Another principal element is meeting the needs of a customer in their own language. "Customers want a unique and uncomplicated way to contact their sales representative. Static Control has the infrastructure for local support throughout the world. More than 20 languages are spoken throughout our offices, so customers can speak to a representative in their own language to discuss their needs, any issues or ask questions without any language barrier."
It is easy to imagine more legal issues for the industry in the years ahead. One way that OEMs have tried to fight off the aftermarket is in courtrooms around the world, and Static Control has the best record of success in combating this.
"Our in-house legal team will always conduct the due diligence necessary to make sure we offer the most IP-savvy solutions to the market," said Bonell. In addition to offering products that are IP-considerate, the company ensures each product meets the applicable legal and environmental laws, rules, and regulations for where the product will be sold in the world.
More environmental regulations are anticipated, such as the strengthening of standards in Europe or the establishment of new laws in America, and Static Control is ready for whatever comes its way.
Bonell believes going green will be a big initiative in Europe and other markets in the coming years. "We have strengthened our position in several ways, like expanding our Nordic Swan line of toners, offering a 100 percent plastic-free packaging solution, and using recycled plastic for our cartridges. These are just a few of the many things we are doing as a company to ensure we not only satisfy any regulatory requirements but also our customers."
Another tool that OEMs will continue to use is firmware. "It is inevitable to have to deal with firmware," Bonell said. "We are very proactive with educating our customers about updating their printer's firmware, but this can only prevent some attacks."
Static Control provides the industry's most firmware-resistant chips to the aftermarket, and its cartridges are installed with the same chip that remanufacturers have access to. Local support is also provided when reprogramming is required.
Team Player
The company has great credibility in the industry, not just because of its premium line of components and cartridges. Its strength lies in more than products, technical knowledge, IP history, or value-added services. The biggest strength of Static Control is its employees.
"Our team has many years of experience and has deep knowledge of the aftermarket and our products," said Bonell. "Our employees are hardworking, motivated and focused on meeting the needs of our customers."
Static Control is committed to bringing the highest value products and services to the imaging aftermarket, by delivering award-winning, localized customer support, and global logistics, combined with a relentless pursuit of quality and unmatched expertise in cartridge and component research and development. It will continue to invest to provide products that create opportunities for its valued customers and are fully committed to this mission for the long term.
"We are excited about what the coming years will bring to the industry. Like it has always done, Static Control will continue to innovate and bring new toner solutions, components, and cartridges to the market, and we will do all this while providing premium service to our customers," Bonell said enthusiastically.
As this industry continually changes, one thing is sure – Static Control will continue to lead the aftermarket to adapt and persevere. ■
---
Related:
To celebrate Static Control's 35th anniversary:
Comment:
Please add your comments below about this feature article, "Static Control's Passionate Vision for the Future."
https://o1.rtcdn.net/uploads/2022/10/Vision-Future.jpg
688
1020
Shannon Parrish
https://o1.rtcdn.net/uploads/2020/07/RT-logo-old-big-old-jiazi-3.png
Shannon Parrish
2022-10-24 17:03:38
2022-11-11 16:01:22
Static Control's Passionate Vision for the Future