Printers and Supplies: The Milestones and Mileposts
Printers and Supplies: The Milestones and Mileposts
According to legend, Lao Tzu (老子) said, "A journey of a thousand miles begins with a single step."
The long journey made by the instant print business, including the supplies sector, is no exception to this concept. Like all roads, whether country lanes or superhighways, there are milestones and mileposts that show those on the journey how far they have come and where to go next. There have been some markers on this journey that have been key to shaping the industry.
The different sectors of the instant print industry – hardware, software, and consumable supplies – which have a dependent relationship, have travelled this road as companions. Key events, milestones and mile markers on that journey define where the industry has arrived today.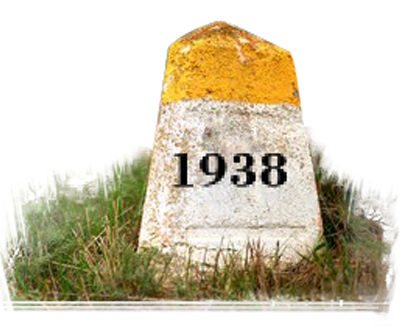 Convenient Instant Printing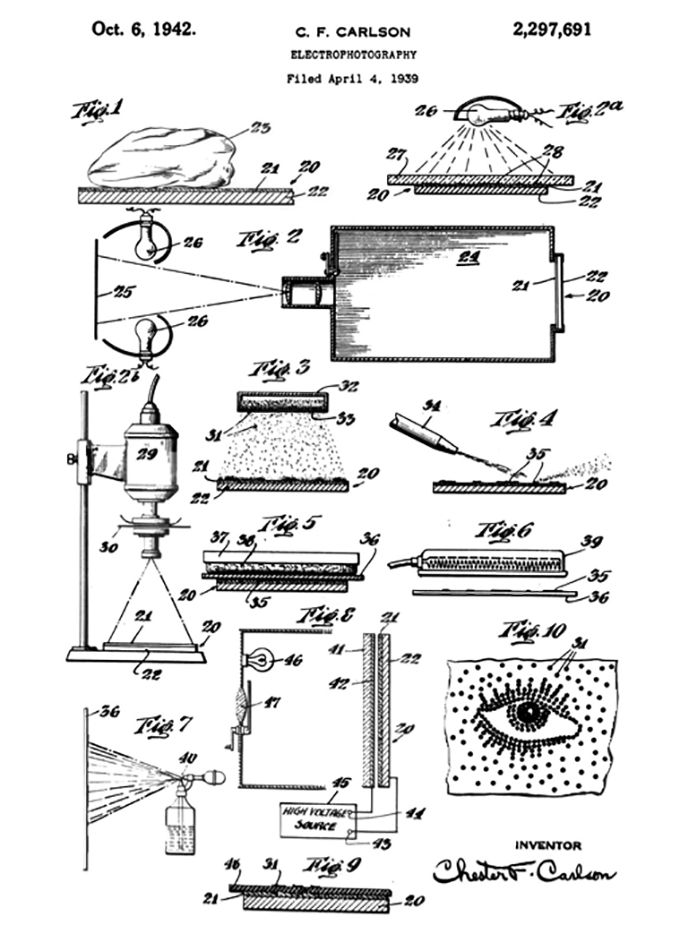 In the beginning, Xerox took a key first step on this journey. Well, it was the Battelle Institute and Haloid Corporation that developed the first commercial products based on Chester Carlson's dry toner printing patent of 1938.
Haloid later became Xerox. This was the genesis of one category of today's major non-impact printing methods, toner-based printing.
Likewise, another technological invention was made and patented by Canon in 1977. The company claimed to have invented what it termed bubble jet technology when a researcher accidentally touched an ink-filled syringe with a hot soldering iron. The heat forced a drop of ink out of the needle and so began the development of a new printing method. The thermal inkjet technology—known as the bubble jet at the time—is widely used in the market today.
These two developments are just two key inventions upon which much of the supplies markets rest today, without which, of course, as well with many other technological advancements, the supplies market would be quite different today.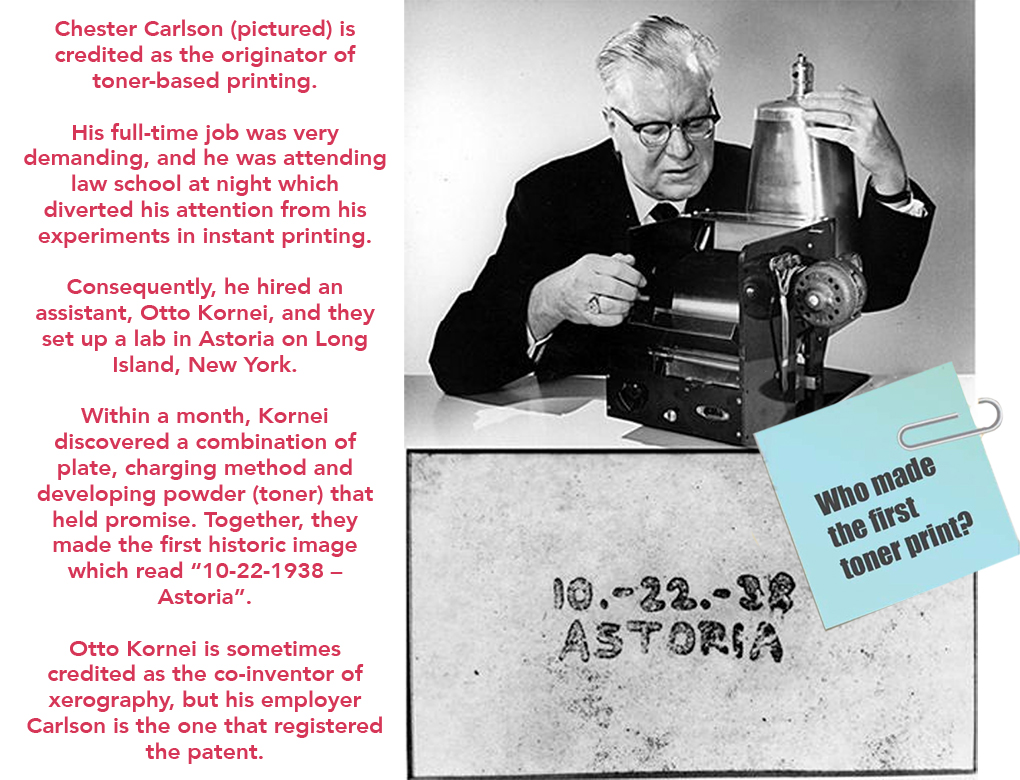 Closed Market is Cracked Open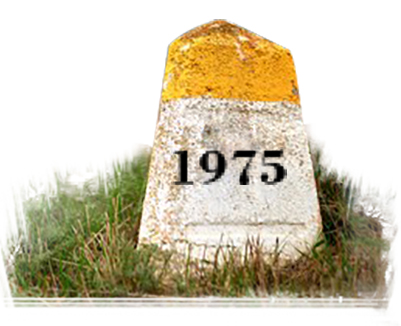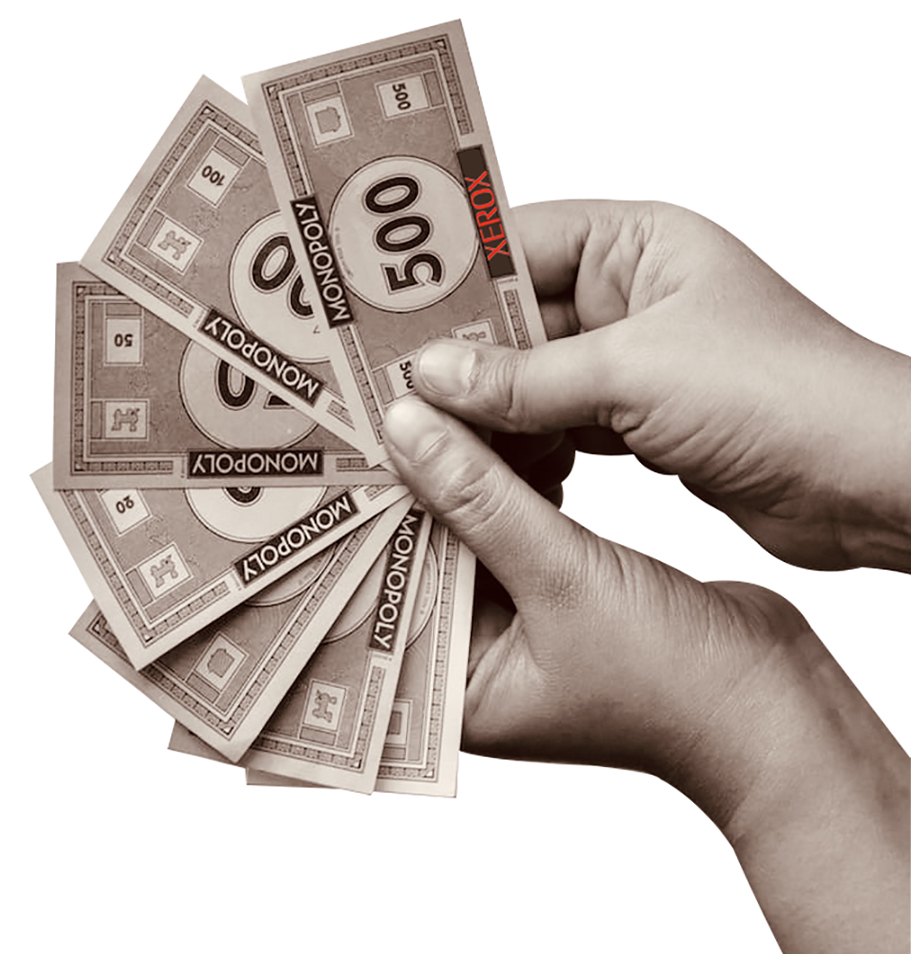 The "only game in town" for instant printing in the early days was provided by Xerox. Inkjet was largely confined to specialty and industrial applications. While there were at least 12 other US and European companies offering different instant technologies, none used the Xerox-type technology.
Xerography was the plain paper process that was successfully mass commercialized giving Xerox about an 84% global market share. Consequently, the supplies business was dominated by Xerox with bundled supplies and services in their copier contracts.
The virtual market monopoly enjoyed by Xerox was eventually challenged by the USA's Fair Trade Commission (FTC) in 1975. The FTC forced Xerox to license key patented technology to potential competitors and offer the option for their customers to use third-party servicing and supplies.
"On July 29, 1975, the Federal Trade Commission entered a consent order against Xerox Corp., resolving a complaint that the company had monopolized the market for the sale and lease of office copiers in the United States. The conduct charged in the complaint related principally to Xerox's accumulation and licensing of patents and its marketing practices with respect to the products protected by those patents. To remedy this alleged misconduct, the order required Xerox to license its patents for a small royalty and to abandon the challenged marketing practices."
—Quotation from Antitrust Law Journal, Vol. 68, No. 3 Published by the American Bar Association
This was a key milestone in the development of the aftermarket for supplies and service. It helped give birth to independent service companies and manufacturers of toner and compatible spare parts, the foundation of our industry today without which the market today would be quite different and virtually closed to third parties.
The first element of the aftermarket supplies industry was established. Third-party toner manufacturing companies were founded starting in the mid-1970s, mostly in the USA and Europe and so started the difficult journey to growth seizing on the opportunities now afforded them.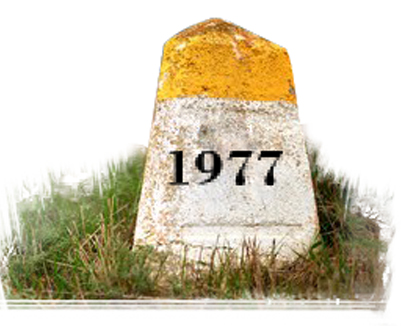 Print Hardware Explodes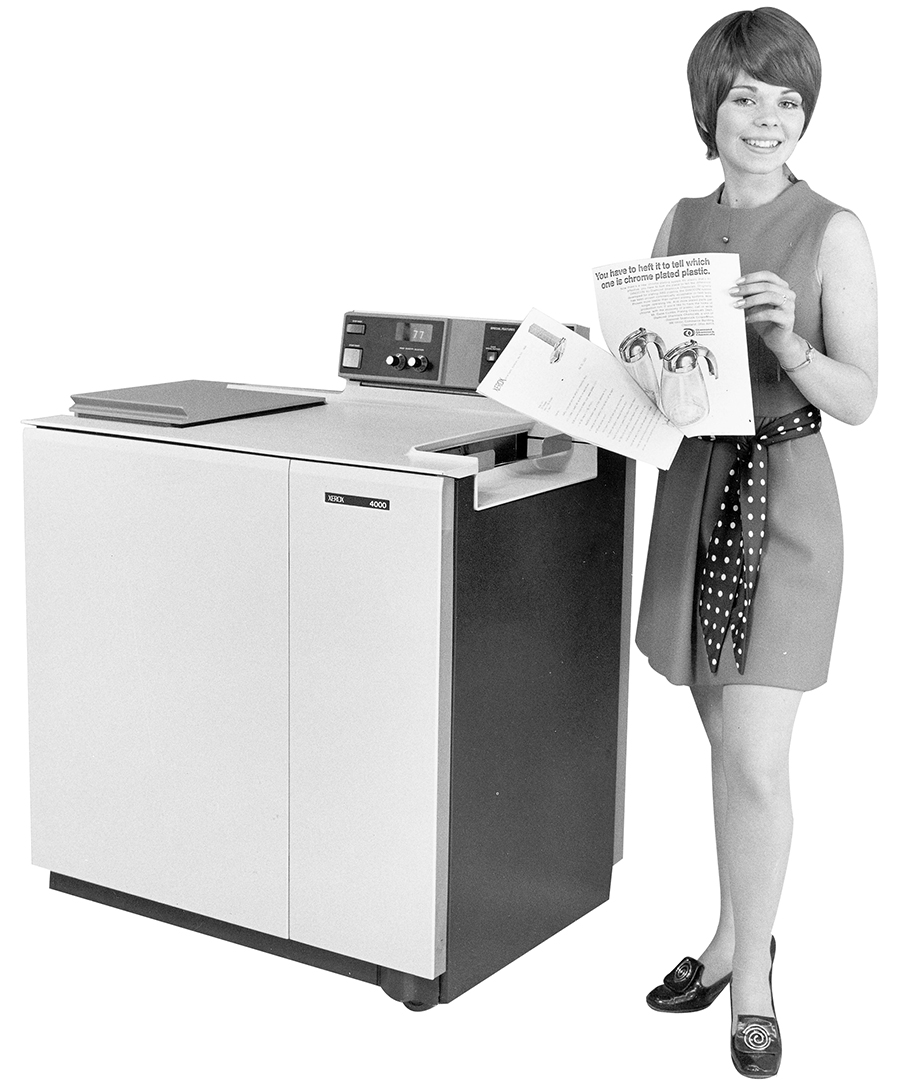 Additionally, and significantly, those companies involved with electronic and optical technologies, like cameras, started to develop copiers as the technological lock on the market was cracked open.
These companies started to offer competitive products that challenged Xerox as the market leader (see "How Xerox Lost Half its Market Share"). These were mainly Japanese companies, which had the advantage of having been built from virtually nothing after the devastation of World War II with US government assistance and with the adoption of many new business principles.
This created an important "industrial engine" that led, in our industry's case, to the domination of the hardware and supplies market by Japanese OEMs. (see "Why Most OEMs Are Japanese" by Graham Galliford, July 4, 2019.) The challenge to Xerox's domination had begun and the options for consumers mushroomed.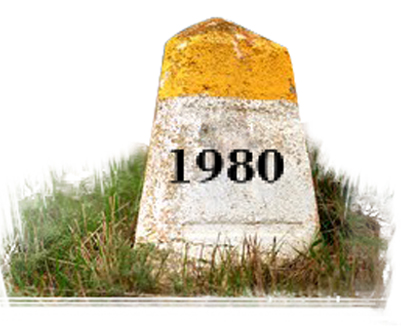 Opportunities and Dangers for Cartridge Supplies
The challenge to protect the supplies business became ever more important. The implementation of cartridges became a popular product strategy for OEMs. The humble refill bottle was replaced by simple but patented or proprietary cartridges.
However, the introduction of this strategy merely offered new entrepreneurs market opportunity in making third party clones of these cartridges. Naturally, legal recourse was often sought by OEMs against aftermarket companies.
Many lawsuits including early ones such as the one in the 1980s against Speed-O-Print for refilling inkjet cartridges and Ricoh vs. Nukote for utilizing cloned toner cartridges were started. The age of litigation had started.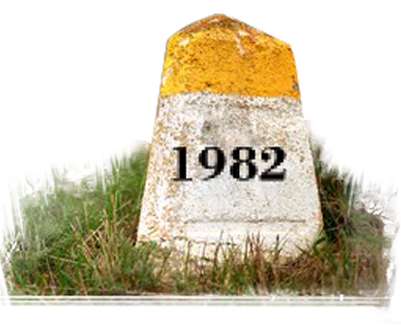 Cartridges – A Double-edged Sword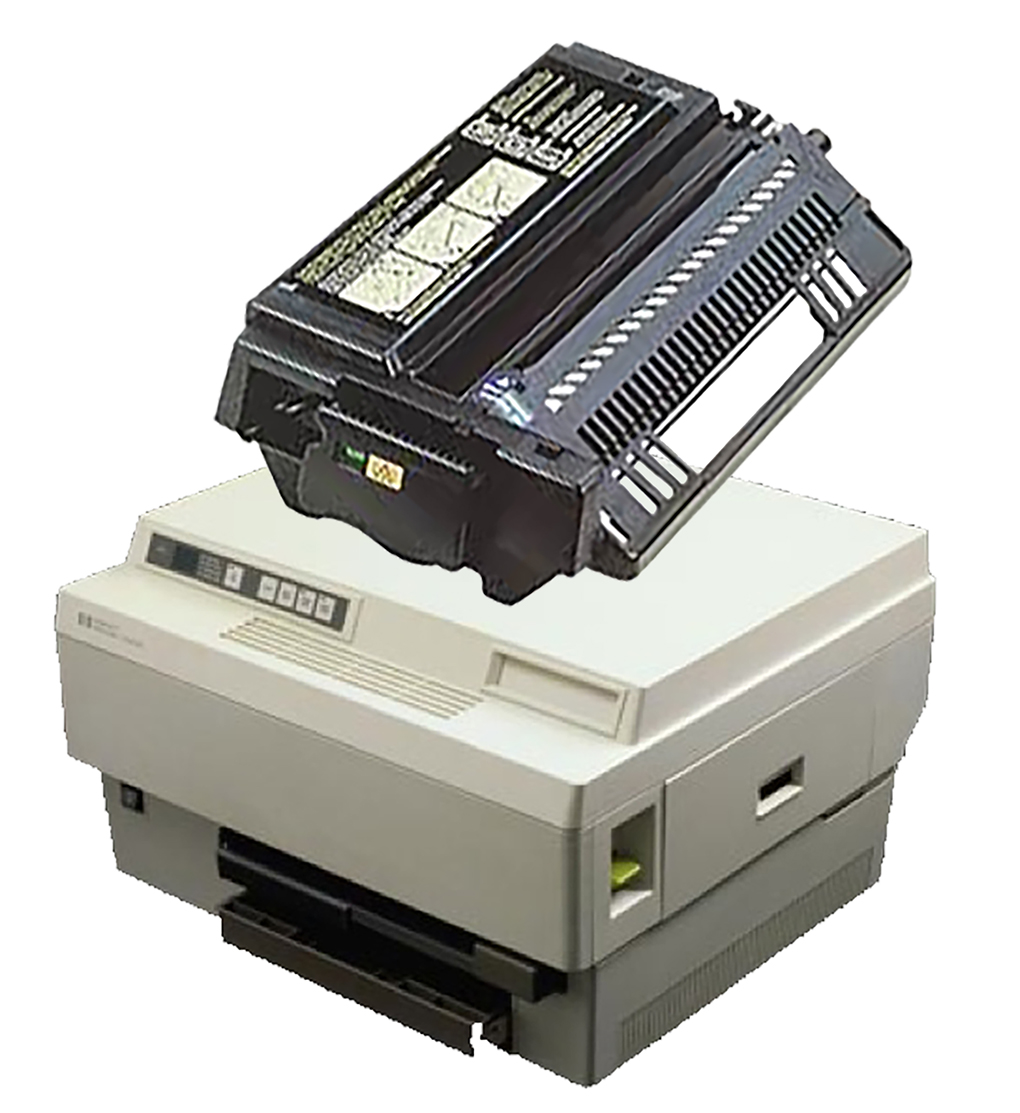 Canon took the cartridge concept to a totally new level. In stark contrast to Xerox's market and pricing policy, Canon introduced print devices with a "disposable" cartridge.
The so-called "All-In-One" (AIO) cartridge was designed to reduce the cost of copying (supplies and service). This concept was also part of Canon's product strategy to reduce the cost of the hardware and improve reliability. Previously, copiers were notoriously unreliable and were service intensive. Canon's revolutionary cartridge concept encompassed most of the working parts of the printer in a replaceable cartridge that removed the need for regular service calls.
The printer hardware cost was reduced because much of the print system was in the disposable cartridge. This meant, however, the cartridge was more expensive than just a bottle of toner. At the time, a typical office copier cost was $5,000 and the least expensive laser printer, the Xerox 2700, cost $27,000. The AIO based PC-10 and PC-20 were sold at less than $1,000. The LBP-CX laser printer (HP LaserJet 1) introduced 12 months later was less than $3,000.
The PC10/20 cartridge was sold at US$150 for 2,000 pages. The cartridges were so well engineered, it was obvious that, other than depletion of the toner, the cartridge and its components were not "worn out" after 2,000 pages.
Rather than giving the OEM control of the supplies for its machines, this historic milestone provided a whole cadre of entrepreneurs with an opportunity. The refilling and remanufacturing business was born.
It was May of 1982. Canon had just launched the first print engine using the then-revolutionary "all-in-one" toner cartridge. Throwing away the Canon PC-10/20 cartridge almost amounted to throwing away the whole copier!
During a visit to a business colleague in Antwerp, Belgium, he showed me his latest acquisition – the brand-new Canon PC-10 personal copier.
I believed that the cartridge components must be good for longer service after the alleged 2000-page life. It is just that the toner would run out and the copier would stop printing.
With my colleague's agreement, I drilled a hole in a spent cartridge, poured in some Canon NP155 toner, reinstalled the cartridge, powered up, pressed print, and crossed my fingers. Eureka! It worked! That may have been the first remanufacturing experiment ever and it was the start of my journey in remanufacturing.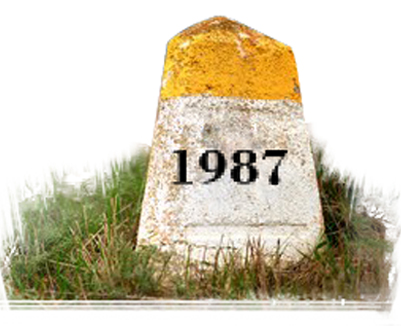 Refill, Recharge, Remanufacture and Build New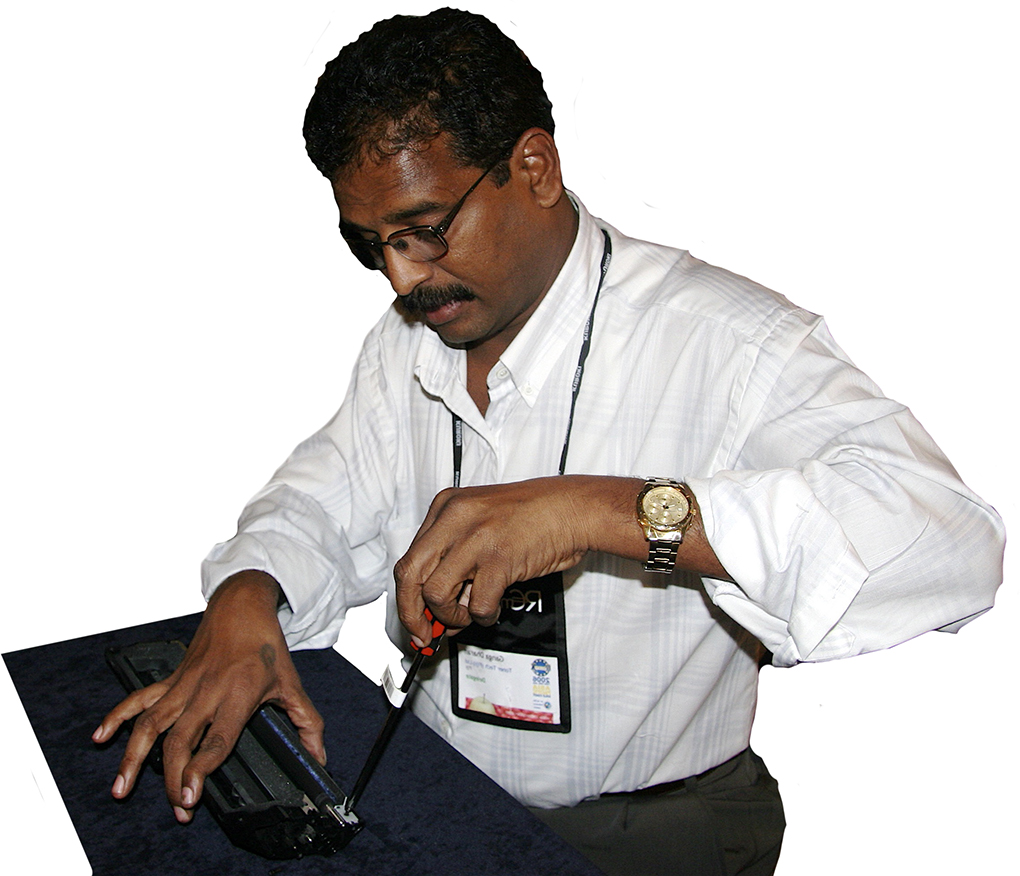 The development of the AIO cartridge saw the entrepreneurs offering to refill spent cartridges to their local markets from garages, kitchen tables and basements. This started in the USA and spread to Europe and around the world.
The early epicenter of the development of this business was Austin, Texas. Laser Charge Inc., offered franchised business opportunities to those that wanted to start remanufacturing print cartridges. They offered training courses, supplies and support for their franchisees. Other companies also emerged at the same time with similar business models. This important milestone started the embryonic remanufacturing industry, an industry requiring supplies of an ever-increasing roster of components.
At its peak, the population of cartridge remanufacturing companies in the USA numbered around 10,000 many of whom were small and had been trained by companies like Laser Charge. Companies including Static Control Components, Delacamp, Graphic Technologies, Uninet, and Future Graphics, Color Image and American Inkjet emerged and profited from the development and supply of the necessary components to recharge a cartridge. Some product distributors subsequently vertically integrated as the industry developed. (see: "Supply Chains and Market Integration" April 19, 2021, by Graham Galliford).
The threat of lawsuits and integration by merger and acquisition has seen significantly fewer remanufacturers in the USA and Europe. Mega companies like the Clover Imaging Group acquired many remanufacturers between 2006 and 2009. This company also joined the migration to Asia with acquisitions in Australia and manufacturing in Vietnam to become a global organization.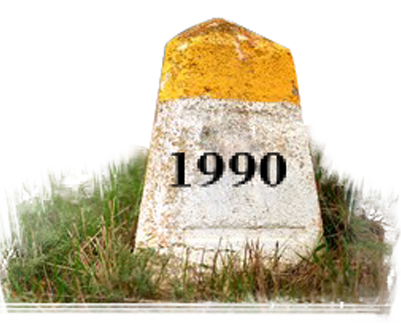 Our Industry Shall Not Survive by Toner and Ink Alone
Toner and inkjet ink, while important components, were not sufficient to enable recyclers to compete at an equivalent quality with the OEMs. "High mortality" parts were also needed. One such key element was the Organic PhotoCondutor drum (OPC). Replacement OPCs first became available from Fuji Electric in the early 1990s at a whopping price of US$28 for the LBP-SX drum. Others including Dainippon and Mitsubishi followed as did a plethora of companies in Europe, Korea, and China.
That toner and inkjet ink were the first elements that were developed and sold for the aftermarket … is important. The volume of toner and ink sales encouraged others to develop, produce and market OPCs, rollers, blades, seals and a whole myriad of specialized components. Manufacturing these components requires know-how and infrastructure plus the imperative to minimize the cost of manufacturing. In particular, this part of the supply industry started to migrate to China and Korea. It is notable that companies like Handan Hanguang, Tianjin Zhonghuan TCOA and Zhanjiang Huinon Toner Development Co., Ltd. (formerly Zhanjiang Canon Toner Co. Ltd.) had been established much earlier in cooperation with Japanese OEMs Konica and Canon.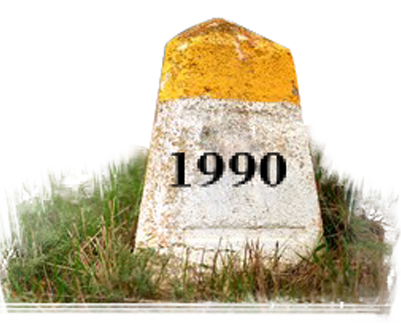 Manufacturing Moves to Asia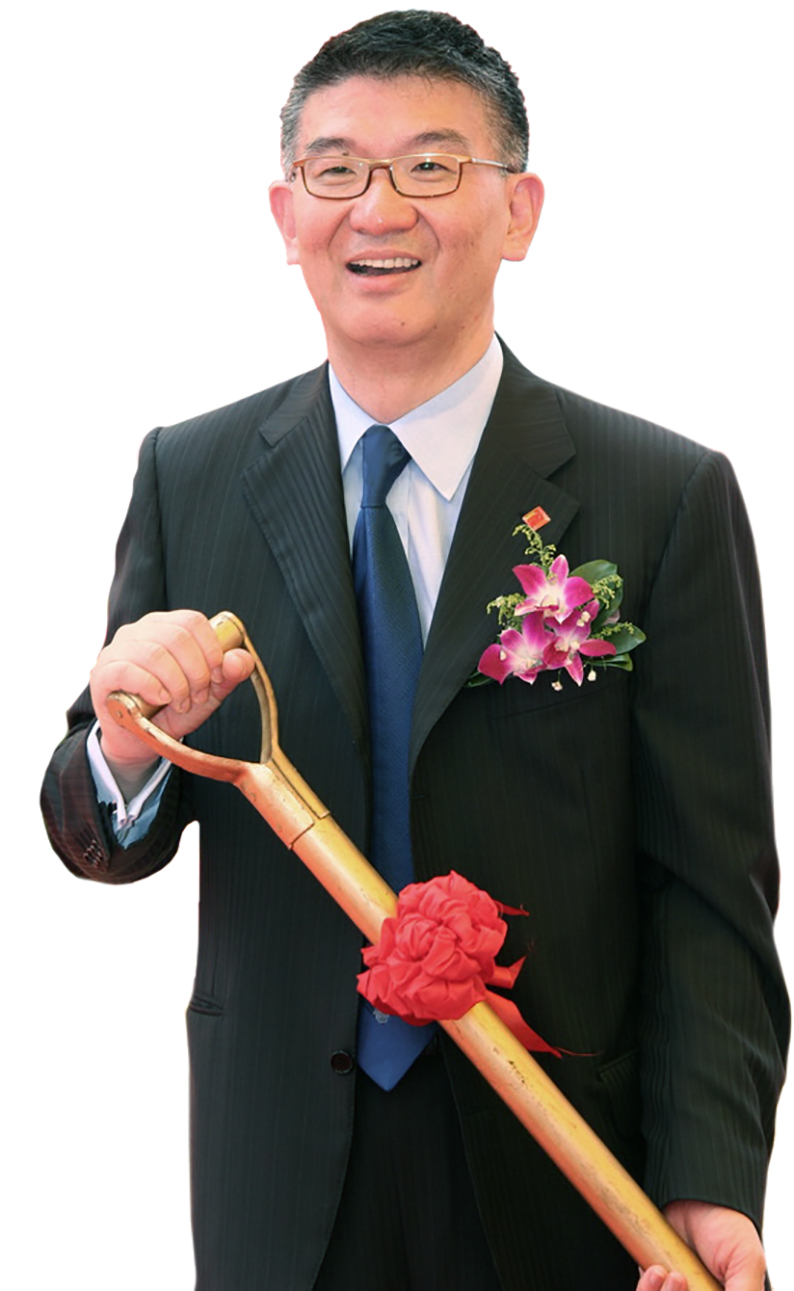 Low labor costs, plastics, and metal fabrication expertise plus speed from concept to manufacturing were key to this successful migration to Asia. This shift over the last 25 years was key to the massive rapid growth of the print supplies business. So much of the materials used in recycling toner and inkjet cartridges are from China and other parts of Asia today.
A good example of this progression is Print-Rite in Zhuhai founded by industry legend Arnald Ho (pictured). As the first company in China starting in the supplies business in 1981, Print-Rite has grown and developed to be the pre-eminent vertically integrated print supplies company. From its beginning as a supplier of impact printer ribbons, Print-Rite has developed and acquired manufacturing core competencies in cartridge moldings, OPCs, toner, inkjet ink, chips, and many other essential components.
Furthermore, the company is expanding into new fields for the future like 3D printing machines and materials. They have become pre-eminent marketers of finished cartridge products including New-Build Cartridges (NBC) that are non-infringing by innovation in design. This has been supported with the development of their own patent portfolio numbering today more than 3,000 patents.
Print-Rite was the first but there has been no shortage of many others that have also been very successful. The establishment, formation and public listing in some cases of these companies is yet another significant milestone.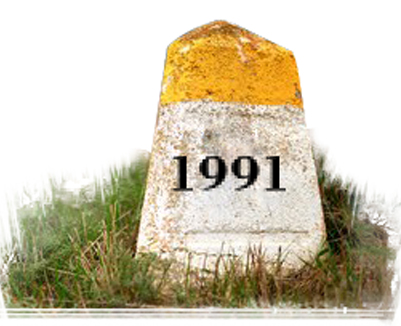 Knowledge is Power
Sir Francis Bacon was right. "Knowledge itself IS power" (Meditationes Sacrae—1597). Bacon proposed that having and sharing knowledge is the cornerstone of reputation and influence, and therefore power.
At the turn of the 1990s, the need for information was clear among this new community of remanufacturers and gave birth to the development of trade periodicals. This included R&R News published by Art Diamond of Diamond Research of Ojai, California (I was a founder and Managing Editor from 1994), Recharger, The Recycler and Imaging Spectrum. and scores of publications in many languages including Spanish, Portuguese, Russian, Arabic and Korean. Most have fallen by the wayside yet RT Media's Imaging World in its many languages has continued to provide global influence.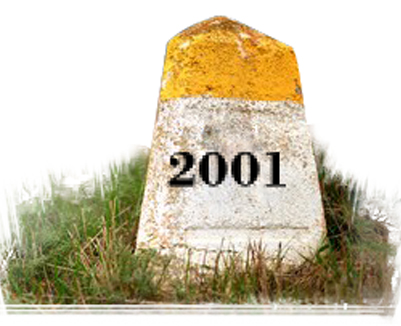 Lockout Attempts with the Birth of the Smart Chip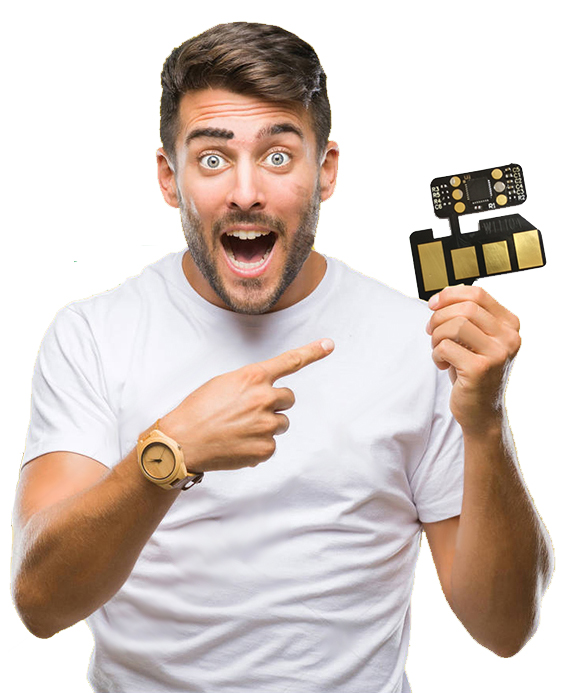 Since the very beginning, the printer OEMs have sought to retain most, if not all the supplies business. They have employed legal, marketing, product design and technology strategies in pursuit of this goal.
The introduction of "smart chips" that "talk" to the print engine upon installation of a cartridge continues to be one of the most challenging strategies used. Significant, and in line with the enterprising third-party industry, this challenge was defeated in the early 2000s with the development of "compatible chips." This was first in the USA with Graphic Technologies and Static Control.
Later in China, companies like Apex Microelectronics, Zhono Electronic Technology and Chipjet Technology have developed the skills required to meet the more sophisticated challenges brought on in microchip development.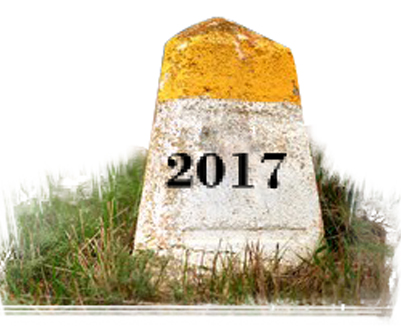 US Supreme Court Legitimizes Remanufacturing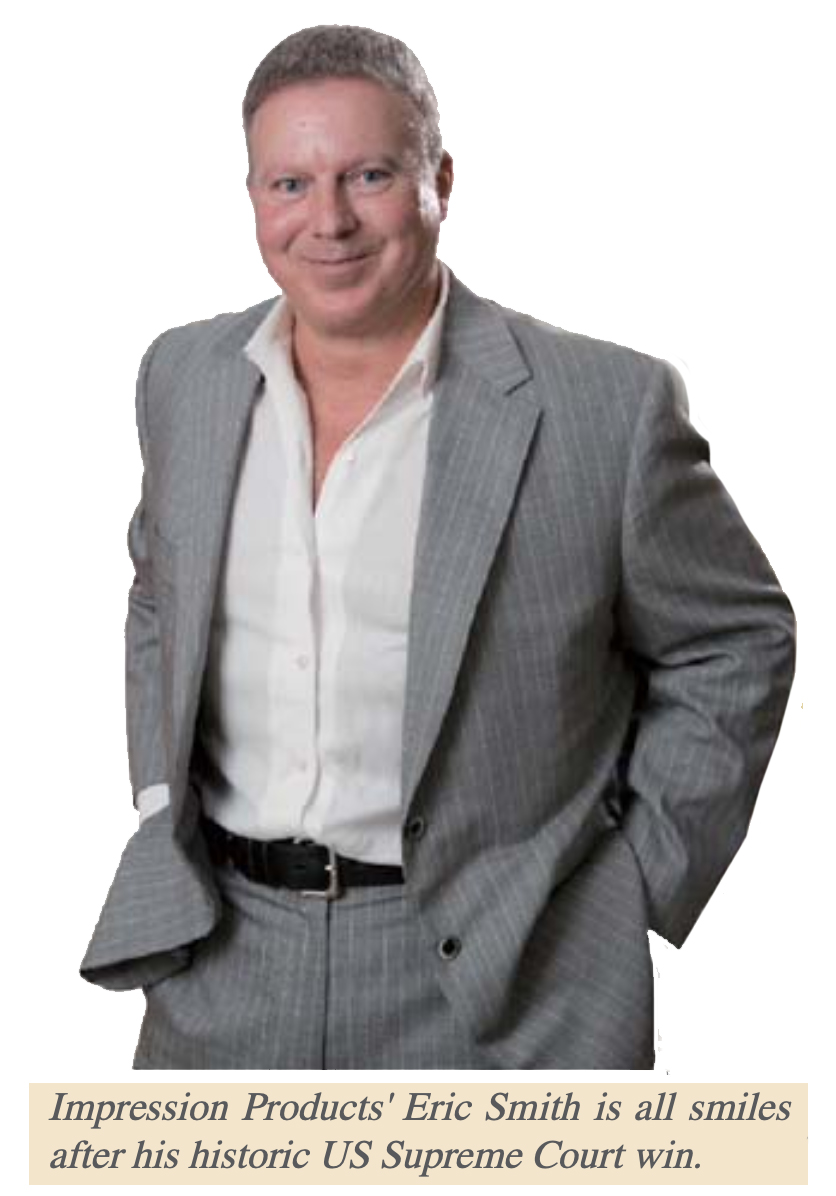 The seven-year litigation between Lexmark International and Impression Products finally came to an end when the Supreme Court of the United States ruled in favor of Impression Products on May 30, 2017.
Chief Justice Roberts of the US Supreme Court delivered the opinion of the Court that patent rights are "exhausted" when a patentee sells one of its products. The patentee can no longer control that item through patent laws and the purchaser, and all subsequent owners, are free to use, repair or resell the product, just like any other item of personal property, without fear of an infringement lawsuit.
The two elements of the case are
whether a patentee that sells an item under express restrictions on the purchaser's right to reuse or resell the product (e.g., Prebate), and
whether a patentee exhausts its patent rights by selling its product inside or outside the United States where American patent laws do not apply, that seller cannot enforce that restriction through an infringement lawsuit.
The ruling given is that a patentee's decision to sell a product exhausts all of its patent rights in that item, regardless of any restrictions the patentee purports to impose or the location of the sale. This is key to the supply and the ability for cartridges to be remanufactured.
Postscript
The foregoing "tale of the business" is not the whole story. A complete book would be required to cover every twist and turn in the road so far travelled by the print and print supplies business. I apologize if a reader believes that I have omitted some key event that is critical to them. However, the events I have described constitute, in my opinion, key milestones and mile markers that have shaped and directed our industry to where we find ourselves today.
---
*This article, "Printers and Supplies: The Milestones and Mileposts," is also published on pages 4 to 11 of RT ImagingWorld magazine which can be downloaded for free.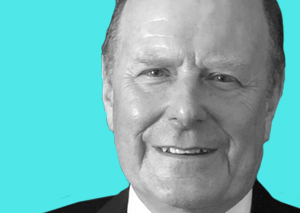 Graham Galliford is a world-renowned consultant to the imaging industry. His work has encompassed the technology of all types of products for printing but has worked in the field of toner-based printing technology since 1974.
He founded Galliford Consulting & Marketing, a techno-commercial consulting business concerning toner-based imaging processes in 1994. The particular emphasis of the firm is on digital printing with electrostatic toner. Operating from a unique facility for R&D on digital printing materials the firm has completed many projects concerning the formulation, manufacture, application and marketing of these products. Galliford has been a regular speaker at conferences in North America, Europe and Asia on all aspects of digital printing and the toner business from technology to marketing to manufacturing. He has made over 80 presentations to industry gatherings over the last 30 years including Seminars on Digital Printing Technologies and Chemically Prepared Toner Technology and Markets.
Read other articles by Galliford:
Printers and Supplies: The Milestones and Mileposts
Comment:
Please add your comments below about this article, "Printers and Supplies: The Milestones and Mileposts"
https://o1.rtcdn.net/uploads/2021/10/Jack-Klugman-Canon-AIO-cartridge.jpg
793
1020
Graham Galliford
https://o1.rtcdn.net/uploads/2020/07/RT-logo-old-big-old-jiazi-3.png
Graham Galliford
2021-11-01 13:50:53
2021-11-21 16:56:03
Printers and Supplies: The Milestones and Mileposts