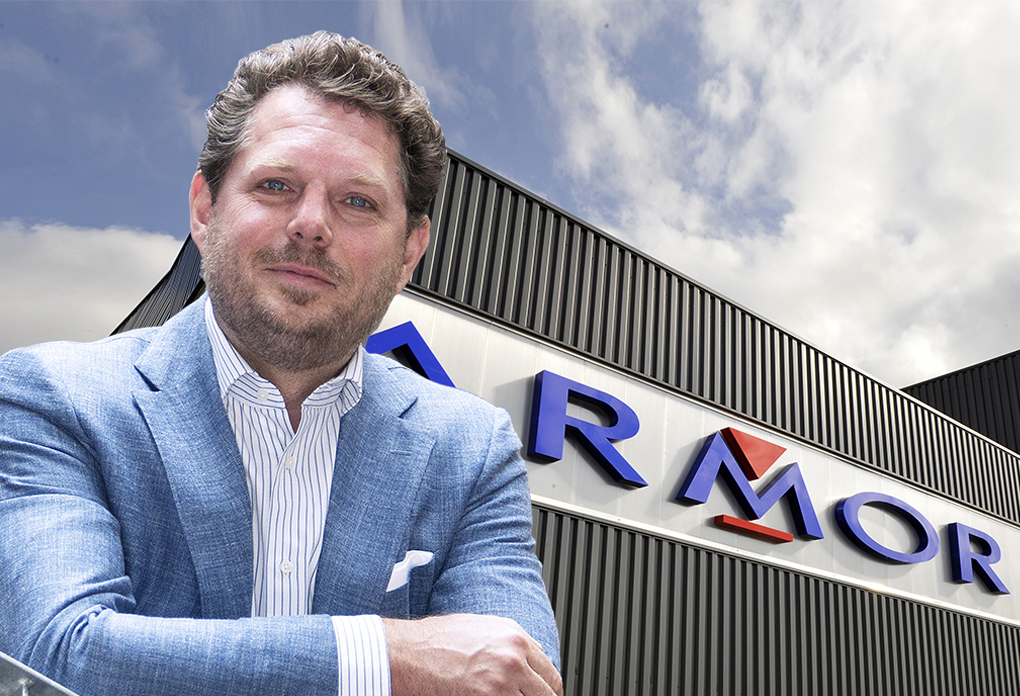 ARMOR Expands into Unusual and Ecological Businesses
ARMOR Expands into Unusual and Ecological Businesses
In October, France-based ARMOR announced it was redefining its Office Printing Division and changing its name to ARMOR Print Solutions.
This change made sense, as it allowed it to strengthen its core business and integrate the semi-industrial ink business into its scope. It also brought managed print services (MPS) and software solutions into the mix, and further promote its circular economy brand "OWA."
This retooling was just another strategic move within the marketplace that the nearly century-old company has repeatedly made to further vertically integrate itself into the European—and global—printer marketplace.
However, ARMOR is anything but a mere cartridge remanufacturer-turned-MPS solutions provider. ARMOR and its chemists have taken ARMOR from carbon paper, thermal transfer ribbons and subsequent printing technologies into battery safety, solar power and beyond.
Much of its motivation is drawn from a quest to find environmentally-friendly solutions in all of its technologies, and thus improve the industrialization of France and the rest of the world. These are lofty goals, but the strides ARMOR has made to realizing them are quite real.
A Quick History
Founded in 1922, ARMOR was born from Galland & Brochard, and was the first French carbon paper manufacturer, located in Nantes, France. It weathered the great global depression and other hurdles of the industrial revolution and launched its thermal transfer technology division in 1983. In 1990, it opened its major manufacturing campus in La Chevroliere, France.
ARMOR's name was almost synonymous with office printing in France, so it used that brand recognition to get into the cartridge business.
In 1992, ARMOR started remanufacturing toner cartridges, followed swiftly in 1993 with the launch of its first remanufactured inkjet cartridges. Success followed swiftly, and by 2000, ARMOR Group was an international printing powerhouse.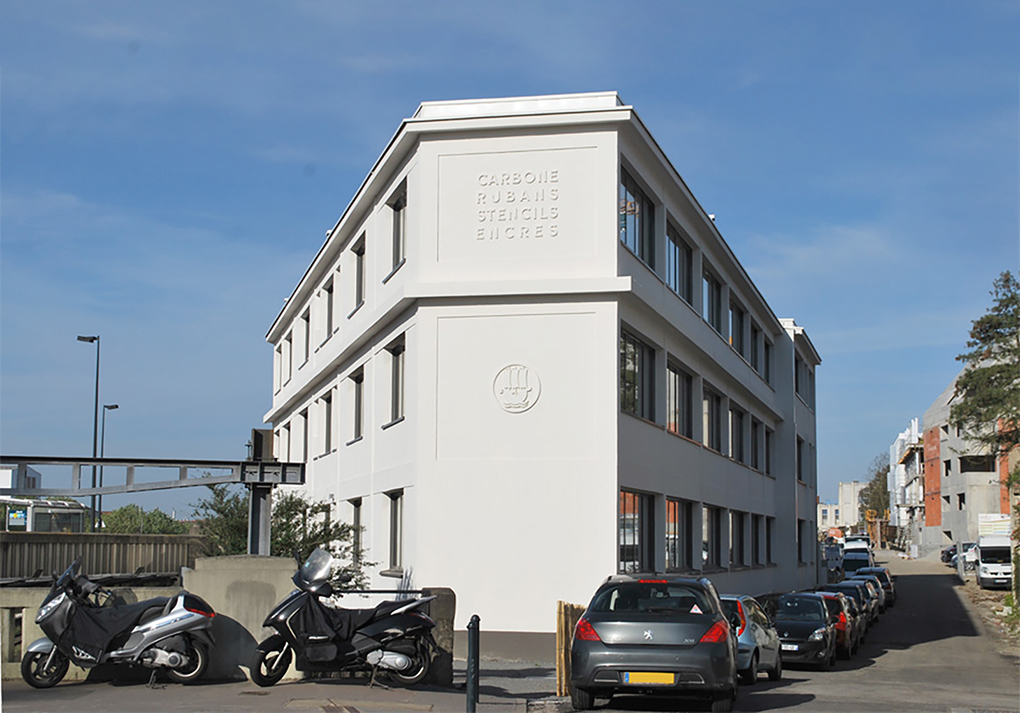 In 2014, a pivotal event occurred for ARMOR. The company was taken over by its employees, including its management team. "When the new management took over, the philosophy of ARMOR changed," said Gerwald van der Gijp (pictured above), the managing director of ARMOR Print Solutions. "The management team took time to reexamine its mission and ask 'what can we do well? We are chemists. We are an industrial company. We know how to manage the industrial process.'" And with that knowledge, they started mapping out the new ARMOR's strategy, and the industrial world opened up to them.
That strategy was not typical growth through organic sales, nor was it through vertical or horizontal integration. Instead, the chemists were turned loose to do what they do best: experiment, innovate and create. As a result, unique products lead to unique growth. In 2015, ARMOR released EN'SAFE current collectors for batteries and supercapacitors. The EN'SAFE film protects and enhances the performance of lithium-ion batteries, which makes them safer and improves charge cycles.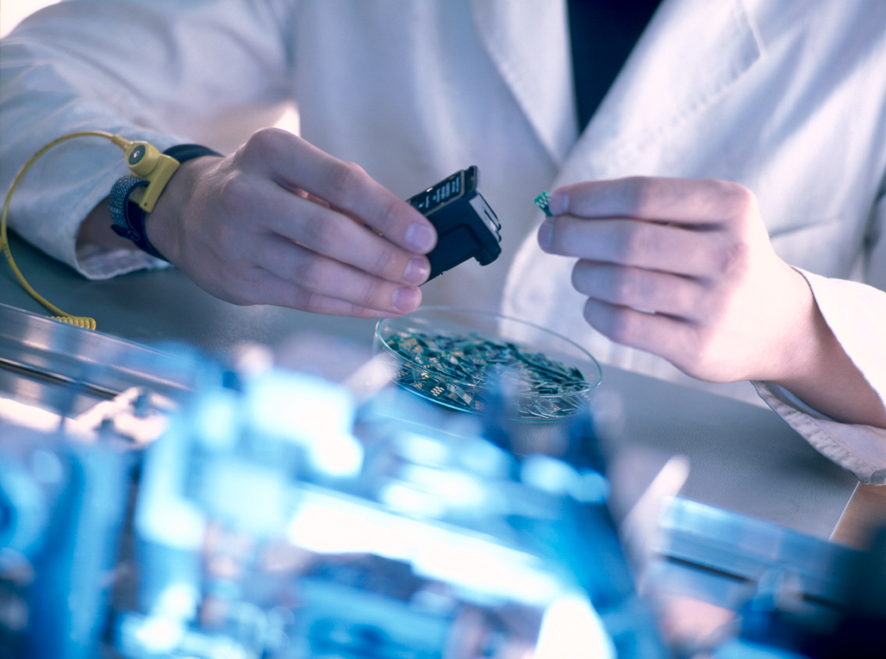 Gerwald van der Gijp joined ARMOR in 2015 to head up the ARMOR Office Printing Division to prepare it for the future. Coming from HP, he is one of the few executives in the aftermarket industry that also knows the OEM side. Quickly he became a leading person in the global aftermarket industry defending reuse and the European REMAN industry. In 2020, he won an RT Global Industry Award for his work within the industry and the OWA brand and campaign.
In 2016, ARMOR sold its first 3D filaments under the OWA brand, now sold under the Kimya brand. In 2017, after almost ten years of R&D, ARMOR started selling ASCA organic photovoltaic films and created new industrial inks and BU haptic actuators (for use in smartphones, for example). "ARMOR is a modern hybrid company, with new, novel startup divisions, with the common point of being driven by social innovation," said van der Gijp.
Offering a Three-Prong Approach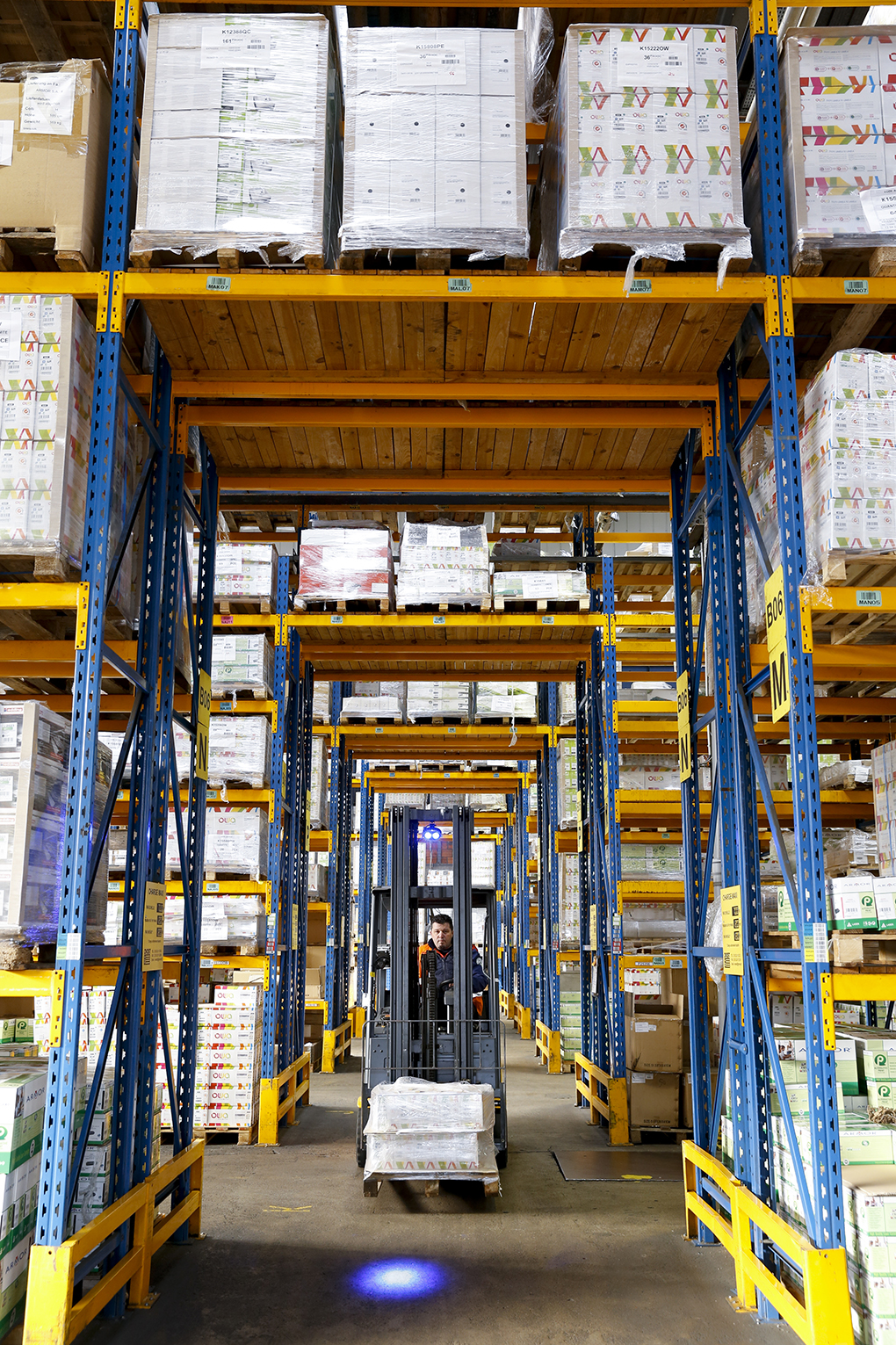 ARMOR Print Solutions now offers alternative and turnkey printing solutions, ranging from simple consumables transactions to managed printing and the collection of used cartridges. All sales vehicles lead to the goal of reducing the environmental footprint of printing by offering ingenious and responsible consumables.
At its core, ARMOR Office Products includes the remanufacturing and retail of printing consumables. This concerns in particular laser, business inkjet and photocopier printing technologies. This business division will strengthen the circular economy strategy while expanding existing product lines and creating new solutions. All of these developments will be accompanied by value-added logistics services such as drop shipping, real-time stock visibility and electronic data interchange (EDI) deployment.
A genuine alternative to OEMs, the print cartridges produced by ARMOR are available for more than 90 percent of printers in the European market. "ARMOR has always invested in R&D and in its production facilities," said van der Gijp. "We established partnerships with key operators in the sector in order to guarantee, certify and substantiate the performance of our printing solutions." ARMOR's printer cartridges carry certifications from STMC and DIN for quality to the Blue Angel and the Nordic Ecolabel for their environmental benefits.
With the launch of the OWA product line in 2015, ARMOR Print Solutions created the first all-in-one solution of print cartridges for environmentally responsible companies. The OWA range consists of eco-designed print consumables supplemented by numerous services that ensure effective end-of-life processing with lower environmental impact. "OWA stands for 'our way to act.' In other words, a closed-loop approach that is addressing today's waste problems in a circular way," van der Gijp said.
"We position the OWA brand like an OEM brand, with very similar marketing and channel programs, but with the opportunity to grow the resellers' profit."
The OWA line has therefore been expanded over the years, with OWA now offering users a comprehensive selection of printing solutions (consumables for inkjet and laser printers, photocopiers, franking and addressing machines and large format), supplemented by integrated services: premium guarantees for business users ensuring continuity of production, collection of used cartridges, 100 percent recoverability at end of life, and even a materials consumption report.
In this regard, OWA cartridges offer benefits and services that go beyond the OEM cartridges. They are 100-percent remanufactured cartridges, with the same print quality for office use, a higher yield, and at 40 percent less cost. The empties are collected at no charge and ARMOR guarantees that they are all reused or dismantled. "We have, or will find a solution for unusable returns," van der Gijp said. "Plastic is made into rulers or 3D filament spools, waste toner is ground into asphalt, and the metals are easily resold. The OWA customer even gets a dedicated material report of the number of cartridges we collected, how they have been reused and of the environmental impact, certified by ARMOR."
All production units have the latest technologies and cutting-edge instrumentation in order to measure quality at each and every stage, from design, including component inspection and right through to the cartridge's packing and shipping.
The second component of the new Printing Solutions' Division revolves around DYALOG, a new brand in the MPS division. The program provides companies with printing solutions and software to free users from the everyday constraints of printer fleet management. Printing needs are changing: DYALOG simplifies and optimizes professional printing equipment and workflows.
The final part of the new division is focused on ARMOR industrial inks, including the development and distribution of semi-industrial inks.
The guiding development principles at ARMOR Industrial Inks are based on the group's fundamentals: innovation and environmental protection.
ARMOR has 100 years of expertise and is now looking to adapt that experience in ink formulation into new markets, products and applications. For example, inks for industrial decorative printing on glass, wooden flooring, wooden furniture and large-scale textiles. An R&D program is underway for printing on non-porous, non-absorbent substrates such as PVC, PET, BOPP, LDPE and aluminium.
All the inks are water-based, providing them with excellent durability. Not only are they environmentally friendly, they are also safe for consumers and are therefore suitable for food packaging.
Most ink chemists might be inclined to rest on their laurels with such a portfolio of ink formulations and applications, but ARMOR's ink researchers have gone even further in another division devoted to inks. Highly technical industrial inks have strategic value to ensure the success of innovative applications in the fields of energy and advanced electronics. These inks with high added value can, for example, be conductive (designed for use in printed electronics), insulating, or photo-catalytic to contribute to air de-pollution.
"ARMOR has been able to innovate and reinvent herself several times," van der Gijp said. "Due to her bold management, we have kept on growing out to become more of an international and innovative industrial company, with strong values and ethics." ARMOR created a clear branding strategy for its different divisions (OWA, KIMYA, ASCA, EN'SAFE, and INKANTO), which includes the guaranteed backing of the industrial expertise and quality of ARMOR, a strategy stated through its signature brand "ARMOR industry for people."
The Hybrid Divisions: from Ink to Infinity…and beyond
Many of the subsequent divisions created by ARMOR seem, at first blush, a natural extension of their business. However, the depth and scale of business acumen and scientific prowess required to excel are daunting and formidable. Each year the group invests nearly €30m in industrial equipment and R&D and it has paid off, as the company keeps on growing. Here is where the future of ARMOR, and perhaps the industry, is headed.
ARMOR Industrial Coding and Printing Division designs and produces inked films used in the technology of Thermal Transfer, a printing technology ideal for industrial environments and used for marking variable information on labels and flexible packaging: barcodes, logos, text, expiry dates and batch numbers. Such information identifies products and guarantees traceability. The global market leader, ARMOR is proficient throughout the development process, from ink design to the production and marketing of thermal transfer ribbon under the Inkanto brand. Inkanto encompasses at least 20 products to meet the needs and applications of all its customers.
In further pursuit of its ecological goals, ARMOR launched SolFree, the first coating process able to manufacture thermal transfer ribbons without using any solvents in 2009. This patented production process developed by ARMOR is a tangible example of responsible innovation. ARMOR recycles all inked film waste from its production site in La Chevrolière into solid recovered fuel, which is then used in cement plants to replace fossil fuels. ARMOR has also established Rec'Pet®, a collection service offered to users for the recycling of their thermal transfer ribbons.
ARMOR's Film for Batteries Division: En' Safe® current collectors improve the safety, performance, lifespan and number of cycles of lithium-ion batteries and supercapacitors.
As the number of laptops, smartphones and electric vehicles has increased, so have the number of lithium-ion batteries. Electric vehicles, in order to gain acceptance, must have improved performance of their energy storage systems. These safety, performance and lifespan are major issues that can be improved by optimizing one of the key components of their batteries: the current collector. ARMOR designs, manufactures and markets current collectors with a coating that prevents corrosion and enhances adhesion while reducing internal electrical resistance.
The En' Safe® current collectors designed by ARMOR aim to increase the service life, performance and safety of Lithium-ion batteries and Ultracapacitors. They indirectly contribute to the development of electric and hybrid vehicles, as well as to the integration of renewable energy into the electric grid. The need for effective and accessibly priced energy storage solutions is becoming increasingly urgent. This highly technological product is the result of advanced expertise and is the fruit of 90 years of experience.
ARMOR Solar Power Films Division: Providing solar energy to a maximum number of people via ASCA® organic photovoltaic film, the flexible and semi-transparent organic photovoltaic film serving a wide range of applications.
With the support of its globally recognized expertise in the formulation of high-quality inks and in the high-speed coating of fine layers on ultra-thin film, ARMOR has designed a photovoltaic and environmentally friendly innovation: the ASCA® film.
The unique properties of this new photovoltaic technology open up exciting new possibilities in the sectors of construction, mobility, street furniture and connected objects. ARMOR solar power films in partnership with ENGIE Entreprises & Collectivités and Nantes Métropole, deployed its ASCA organic photovoltaic film at the Cité des Congrès conference center in Nantes.
Furthermore, the end of life of the ASCA® film has been anticipated right from the design stage, making the product 100 percent recoverable, in keeping with ARMOR's environmental goals.
The ARMOR 3D Division designs, formulates and introduces materials offering new mechanical, thermal and electrical properties. Through its Kimya brand, ARMOR works closely with manufacturers to meet their needs in the areas of functional prototyping, tooling production and manufacture of specific components in small runs.
Additive manufacturing is disrupting the way parts are being designed and produced. Additive manufacturing is notably used for producing parts in the aerospace, defense and automotive sectors. More than 90 materials are currently being developed at its production site in Nantes, France.
The Future is in Co-industrialization
In each of its diverse divisions, ARMOR's growth model is based on co-industrialization: the international expansion of the company as a driver for the development of the French production facilities. Co-industrialization consists of manufacturing in France and of seeking out growth beyond France and Europe in order to boost employment in France.
For ARMOR, co-industrialization means successful globalization. It is a commitment to its company and its employees. Its goal is the health of France, Europe and the globe.
ARMOR sets its sights high. However, it has 100 years of history and a portfolio of diverse companies that have succeeded because a determined group of chemists persevered.
Viva la France and Viva ARMOR.
*This article, "ARMOR Expands into Unusual and Ecological Businesses" was published on pages 6-13 in "RT ImagingWorld" magazine. Click here to download the whole PDF version of the magazine for free.
---
Tricia Judge has served as the executive director of the International Imaging Technology Council—a not-for-profit trade association serving imaging supplies remanufacturers and dealers—for 17 years. She was the executive editor of Recharger magazine for five years and a lawyer for 30 years. Judge's work has been published in Recharger, Imaging Spectrum and several other industry magazines. She has won critical acclaim for her writing and industry advocacy. She prides herself in having assisted with the preparation of six friend-of-the-court (amicus) briefs and has presented the position of the industry to the US International Trade Commission.  Judge has been the Senior Consulting Editor of RT Imaging World magazine and speaks at regional RT VIP Summits and RemaxWorld Expo in China. ARMOR Expands into Unusual and Ecological Businesses.
Her feature articles include:
ARMOR Expands into Unusual and Ecological Businesses
Her Judge's Ruling opinion blogs:
ARMOR Expands into Unusual and Ecological Businesses
Comments:
You can add your ideas and thoughts on this article, "ARMOR Expands into Unusual and Ecological Businesses," below or directly with Tricia Judge by email.  You can also join the conversation on LinkedIn.
https://o1.rtcdn.net/uploads/2021/04/Armor-Gerwald.jpg
696
1020
Tricia Judge
https://o1.rtcdn.net/uploads/2020/07/RT-logo-old-big-old-jiazi-3.png
Tricia Judge
2021-04-15 13:39:21
2021-04-20 14:38:09
ARMOR Expands into Unusual and Ecological Businesses