A young consumable brand is gaining more and more consumer trust and popularity
A young consumable brand is gaining more and more consumer trust and popularity
Founded in 2014,Zhuhai Jingtian Century Technology Co.,Ltd ("Jingtian") is a relatively young printer consumables manufacturer. The company focuses on the sale of high-quality compatible toner cartridges, copier toner cartridges, inkjet cartridges, ink, toner and related commodities. Its own brand CGTONER gained great success in the market.
RT Media interviewed Mr. Dan Zhao, director of Branding Planning of Jingtian, to know why CGTONER is so successful.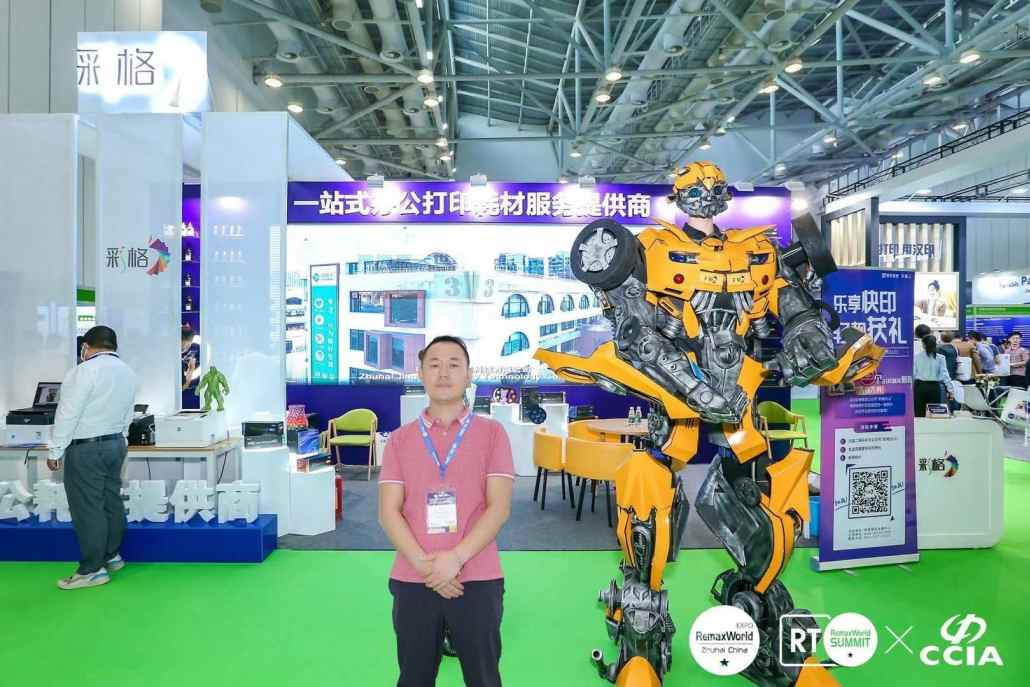 RT:We all know that CGTONER has been in the printer consumables industry for a relatively short time, but with good output and affordable prices, it has become one of the leading players in the domestic consumables market in just a few years. In the last two years, the online sales of CGTONER is more than 30 million RMB, ranking among the top three in the domestic market. What is the secret of such successful online sales of CGTONER?
Dan Zhao:  There are three reasons for the rapid development of CGTONER in the past few years.
First, because of the good timing and opportunity in domestic e-commerce. Dating back to 2014, competition among printer consumables on online was not so fierce.
There are not many mature, professional online marketing teams, but customer demand is increasing annually, so CGTONER has caught up with the bonus period.
The second reason we've succeeded is our investment in a young workforce.  Most of our core management team members were born in the 1990s. Most of them did not have rich work and life experiences before joining Jingtian. Most of them were struggling with the company at every step.  During the whole development process of CGTONER, we firmly believe that young people are better able to understand and adapt to rapid changes. They can better understand the different and new needs from customers, so we strongly encourage young people with ideas to take responsibility and we give opportunities to them.
Last but not least, we pay careful attention to the customer experience. "Customer First" is the core value of the CGTONER. More and more customers are recognizing our products. That's why we are gaining success today. We are grateful for the trust of our customers and will always adhere to our core values. We continue to improve and optimize products and services. We work hard and live up to every trust granted to us by our customers.
RT: Which printer brands and models of printer consumables does CGTONER mainly sell in the market? What is the biggest selling point for CGTONER products?
Dan Zhao: Basically, CGTONER products cover all laser and inkjet printer brands and models.
Our biggest selling point is the high-quality product with competive price. Although we strive to achieve good printing results, we reduce costs through the efficient response of the team's overall collaboration.  We provide customers with products that can truly meet their printing needs and are relatively affordable, which helps companies reduce costs.
RT: What do you think about technological innovation? What efforts has CGTONER made in this regard?
Dan Zhao: Technological innovation is the lifeline of sustainable development and a key element of enhancing competitiveness for a company. In 2014 and 2015, we mainly focused on improving service level and product quality. From 2016, we began to pay attention to and increase investment in technological innovation. We increased our investment in R&D. In addition, we also actively cooperated with a Zhuhai college, Guangdong Polytechnic of Science and Technology, to achieve better product development through cooperation. In 2017, we were recognized as a high-tech enterprise. This year, we also made more effort to launch more new products that can meet more complicated printing needs. We will continue to explore more innovative technology, to bring greater value to our customers.
RT: In addition to printer consumables, CGTONER has also launched products like handheld inkjet printers. Why did you decided to launch these products?
Dan Zhao: It is all in response to customers' needs. With the development of CGTONER, more and more customers choose to trust us, and shared with us their requirements. From them, we found some new and varied needs of the customers. That's why we adding office-related products like handheld inkjet printers to our product line.
RT: What is CGTONER's product philosophy and service philosophy? What is the vision for CGTONER's development and for the industry?
Dan Zhao:  We have always been trying to help companies reduce costs and create value for customers. That's our key service concept. We also provide customers and the market with environmentally-friendly, energy-saving and high-quality products. We hope to become a brand that consumers love. From the perspective of industry development, we hope that the industry will pay more attention to customer value, to meet different customer needs at different levels with unique advantages. Companies should develop together with each other, and achieve a win-win goal.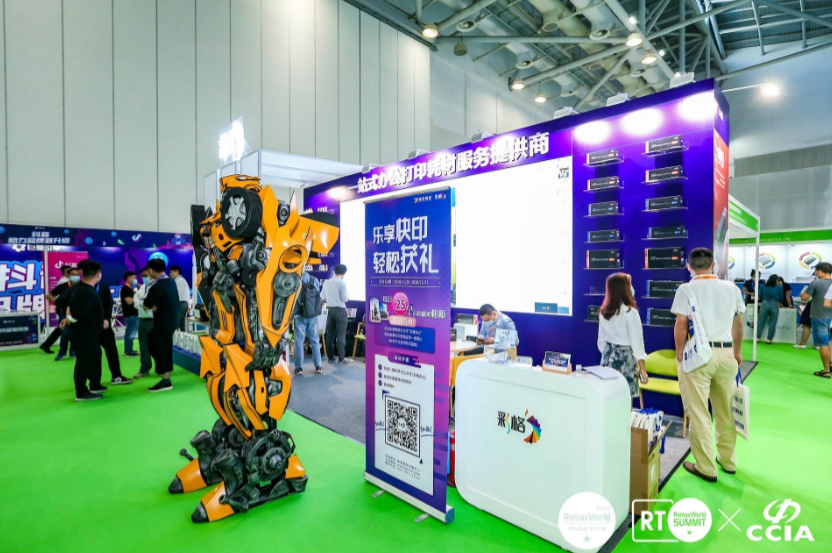 the young consumable brand CGTONER at RemaxWorld 2020
---
RemaxWorld 2020 Review:
RemaxWorld 2020 Opens Doors for Buyers and Sellers
Chinese Leaders Examine Industry Crises at RemaxWorld
Annual Global Awards Held Virtually
https://o1.rtcdn.net/uploads/2020/12/WeChat-Image_20201125081053.jpg
1080
1620
Tequila Yan
https://o1.rtcdn.net/uploads/2020/07/RT-logo-old-big-old-jiazi-3.png
Tequila Yan
2020-12-07 15:18:06
2020-12-07 15:48:50
A young consumable brand is gaining more and more consumer trust and popularity