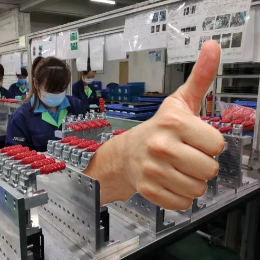 Wuhan Gets Back to Work – Hubei Dinglong Gets Green Light
Wuhan Gets Back to Work – Hubei Dinglong Gets Green Light
Wuhan, the city that has captured world attention for the past 12 weeks, is slowly emerging from the COVID-19 crisis. Located in China's Hubei province, the region experienced thousands of deaths and tens of thousands of COVID-19 cases.
As at March 27, according to the John Hopkins University website, there were 3,174 deaths in Hubei Province. 61,732 have recovered.
As reported in The Washington Post, "China is winning its people's war against the coronavirus." While many in the west are dubious about whether this is true or not, those on the ground in Wuhan say that there have been no new cases for over a week. The visit from Chinese leader Xi Jinping was a further sign of encouragement as officials say they have stopped the coronavirus transmission in its tracks.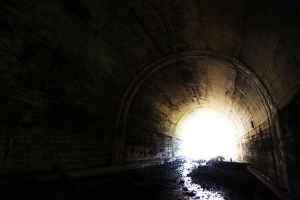 Publicly listed Hubei Dinglong Co., Ltd. (Dinglong), a global leader in the printing consumables industry, has been quick to share it gained government approval to reopen on March 25, 2020. The Wuhan-based headquarters is also the toner manufacturing centre for its global operations. The announcement has come as part of the staged reopening of all of Wuhan to business.
The reopening of Dinglong is yet another sign that the city, province and China are emerging from the dark tunnel. Other local industries in Wuhan including auto, delivery, and farming have also gradually restarted.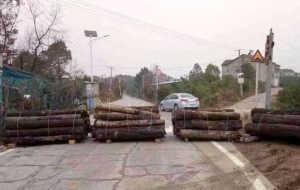 From April 8, vehicle-control measures will be removed along all the roads going in and out of Wuhan.
As China brings the virus under control, many other countries are having their borders closed to all travellers as they begin their fight against the coronavirus crisis. Throughout China, there continue to be strict controls on people movements. Schools and events remain closed. Restaurants can only provide take-away meals. The crisis has been a boom for couriers
Zero cases also have a symbolic meaning and it tells both Chinese and international people "everything is safe, it is time to go back to work, it is time for business to go back to normal."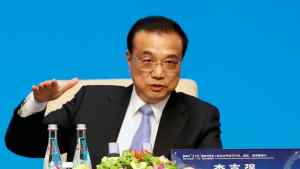 China's premier, Li Keqiang (pictured), warned local governments, not to cover-up reporting on the coronavirus "for the sake of keeping new case numbers at zero." At the same time, he said the government wants "to show the outside world how effective the Chinese approach is and how it can provide a viable alternative to Western approaches."
China's lockdown of Wuhan and much Hubei province was unprecedented. Flights and trains were stopped, public transportation was suspended and businesses were shuttered — not for days, or weeks, but for two months. Despite some saying China's methods are somewhat draconian, the world is watching Hubei to see what might work.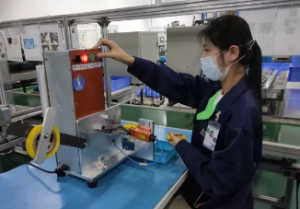 According to Dinglong, there continues to be strict control of employee monitoring upon return to work, as there is elsewhere in China. Dinglong Management will be observing this in accordance with government requirements. Dinglong said: "The health and wellness of our employees remains a top priority and we have put in place many actions to ensure an ongoing safe environment, while at the same time remaining committed to serving our customers.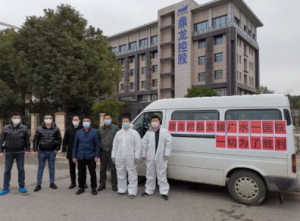 During the crisis, Dinglong executives and staff actively donated time and resources to help others. They managed to donate a total of 8 tonnes of disinfectant and anti-epidemic material to Wuhan Zhongnan Hospital. Its staff in other Chinese domestic regions were also involved.  Shenzhen-based Retech donated urgently-needed printing supplies to Wuhan Epidemic Prevention Command and Zhuhai Mito donated masks and other anti-epidemic supplies to Australian customers.
Dinglong is highly regarded as having a pivotal position in the global industry. Founded in 2000, it was listed on the Shenzhen stock exchange in 2010 (stock code: 300054), with a total share capital of 960 million RMB (US$135.8 million) with total assets of 4 billion RMB (US$0.56 million). Dinglong specializes in R&D, production and service of printing and copying functional information materials, integrated circuits and optoelectronic display materials. The company's major brands and products in the consumables industry include: Dinglong Color Polymer Toner, Chipjet Consumable Chips, Mito Remanufactured Color Toner Cartridges, Retech Compatible Black Toner Cartridges, Beihai Speed and Top Color Remanufactured Color Ink Cartridges, Dinglong New Materials D-Roller, Dimai plastic parts, etc., all are mainstream brands in the market.
---
Related:
Hubei Dinglong Sets Higher Environmental Standard
Dinglong Forecasts Fiscal 2019 Half-year Results
Comments:
Wuhan Gets Back to Work: Hubei Dinglong Gets the Green Light – are you one of their customers waiting to buy products? Share your story below.
https://o1.rtcdn.net/uploads/2020/03/Dinglong07.jpg
260
260
David Gibbons
https://o1.rtcdn.net/uploads/2020/07/RT-logo-old-big-old-jiazi-3.png
David Gibbons
2020-03-27 16:21:50
2020-03-27 17:53:30
Wuhan Gets Back to Work – Hubei Dinglong Gets Green Light