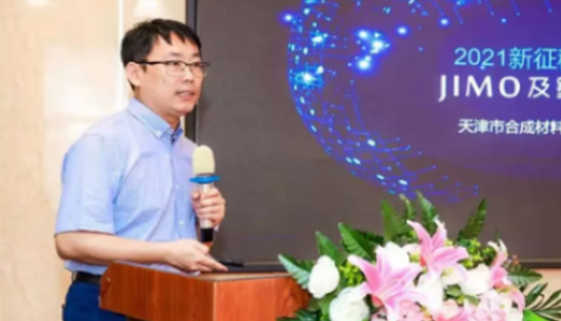 Price and Quality Don't Have to Compete With Each Other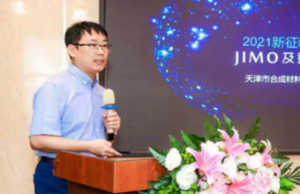 A component supplier has told buyers in China that when confronted with quality or price when choosing products, it is possible to have both.
Wang Xuehui (pictured), director of the Toner Chemicals Division of Tianjin Insititute of Synthetic Materials (TSMRI), expressed Jimo branded ink products can provide users with a third choice that meet both demands.
Good quality and low price is the universal ideal pursuit of users for any product. Users of the consumables are no exception. However, in reality, both manufacturers and users often face a dilemma: quality and price are often not available at the same time.
Faced with this situation, users often have to choose between the two options. But is it really impossible to have both at the same time?
"Jimo controls the quality from the source. With a professional resin team, a professional toner team, a professional machine team, and a professional maintenance team, Jimo ensures that customers can print without worry from product design to after-sales service. It really reduces users' cost of printing, allowing users to enjoy a different kind of printing service," Wang said.
Wang spoke to more than 100 Chinese industry leaders at the 2021 office supplies and printing consumables conference held in Zhongshan, China.
After cooperating with the Tianjin Canon Raw Material Localization Project to independently develop the binder resin and charge control agent for toner, the TSMRI created the first toner resin and charge control agent production line, which is claimed to be the first company in China to conduct independent research and development and production in this field.
According to Wang, the research institute's styrene-acrylic series and polyester series toner resin production capacity exceeded 17,000 tons in 2010. In 2015, the TSMRI introduced advanced devolatilization technology to further improve product quality, product compliance and environmental friendliness. In addition, TSMRI formed a long-term strategic alliance with China's second-largest toner manufacturer, Comet Office, to enhance the comprehensive competitiveness of the "resin-toner" industrial chain.
Wang revealed that the TSMRI also hosted and participated in the formulation of the national standard for toner and resin (GB/T 33871-2017) and the determination of total volatile organic compounds (TVOC), benzene and styrene in toner-thermal desorption- Gas chromatography.
It is reported that the TSMRI currently has 7 toner production lines with an annual production capacity of 4,000 tons. In the future, through the use of advanced technology and modern management, the annual production capacity is expected to reach 8,000 tons. TSMRI intends to use a new devolatilization process on all styrene-acrylic resin production lines to further improve product quality.
"In addition to our professional manufacturing capabilities, we also provide toners sufficient to cover the whole life cycle of the machine. The 25 bottles of instant toners will meet the subsequent needs of users all at one time," Wang said.
Wang also said that Jimo will soon launch a series of new printers. By then, it will work with professional teams to find more partners to develop new service offices together, create future office infrastructure, and allow more users to experience convenient office work.
---
Related:
Comment:
Please leave your comments below for the story "Price and Quality Don't Have to Compete With Each Other."
https://o1.rtcdn.net/uploads/2021/07/Wang-1.jpg
363
561
Maggie Wang
https://o1.rtcdn.net/uploads/2020/07/RT-logo-old-big-old-jiazi-3.png
Maggie Wang
2021-07-19 17:18:22
2021-07-20 10:56:04
Price and Quality Don't Have to Compete With Each Other