Ninestar Answers Up About Smart Cartridge Manufacturing
Ninestar Answers Up About Smart Cartridge Manufacturing
The Chinese-based manufacturer came under fire soon after announcing its fully automated line had come online on August 25, 2020, to manufacture replacement HP 226 cartridges.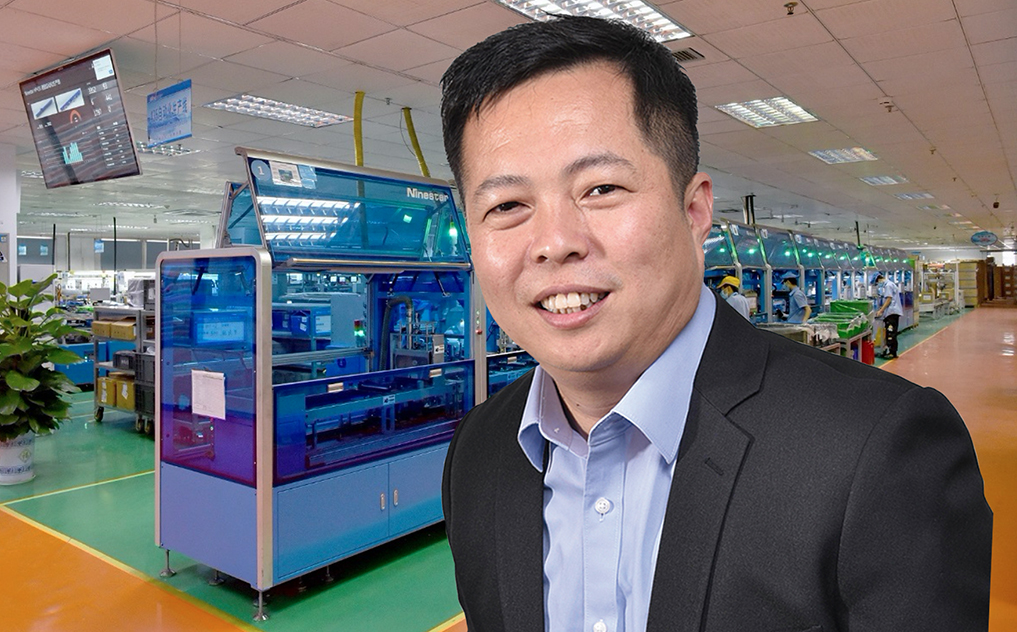 Ninestar's partners from around the globe sought answers to questions about the benefits of automation and how "intelligent manufacturing" is making a difference. The most pressing six questions were given to Johnson Qiang (pictured), the Vice General Manager of Ninestar Image and Vice General Manager of Printing Consumables Business Unit to answer.
Qiang was willing to provide a full picture of Ninestar's intelligent manufacturing process.
How much of Ninestar's manufacturing is automated?
"Ninestar began investing in automation in 2012," Qiang said. "Initially, we developed semi-automated processes. As the move towards automation gathered steam, more processes were automated. Today, much of Ninestar's ink cartridge production has been fully automated and four fully automated toner cartridge workshops have come online. Our scale allows us to produce cartridges that truly rival the quality and performance of their OEM counterparts."
What products are made in 4 fully automated toner cartridge workshops?
"New-built replacement toner cartridges for HP 226 series, HP 252/452 series, HP 435 series and Samsung 2160 series," Qiang answered.
What's the "pass rate" of cartridges manufactured on fully automated toner cartridge lines?  
"The average pass rate of our four fully-automated toner cartridge lines is 98%," Qiang said.
How does automation drive productivity?
"There is no doubt a well-thought-out automation solution delivers increased efficiency and productivity," Qiang said. "We use Units per People per Hour (UPPH) to measure the efficiency of the process line."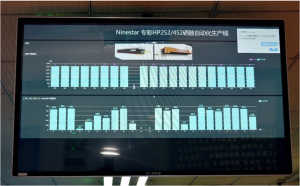 "In addition," Qiang added, "an Overall Equipment Effectiveness (OEE) score of 85% is considered world-class for manufacturing industries, yet our smart production equipment operates at 90%.  We are far beyond the world-class standard. Our improvement in OEE also contributes to increasing productivity.
"What's more, digital signage is widely used in our intelligent production workshops. Production metrics, inventory management, product quality reports, and business performance can be updated in real-time and displayed automatically on screens. Digital signage shortens response time and helps drive productivity by providing a flexible one-to-many solution for effective visual communication."
How does automation improve quality?
According to Qiang, Ninestar's state-of-the-art automated equipment improves quality in a number of ways. "It eliminates human error, improves consistency and identifies errors," he said.  "The first two are easy to understand. But how do you identify errors? Bear in mind that although automated systems improve processes greatly, they have their own imperfections. To prevent this, we invest in a machine vision system that can rapidly inspect each item on the production line, ensuring the quality of a component or product. The system uses a combination of lights, sensors and cameras to guarantee each product meets the same specific criteria and may notice defects too small for the human eye."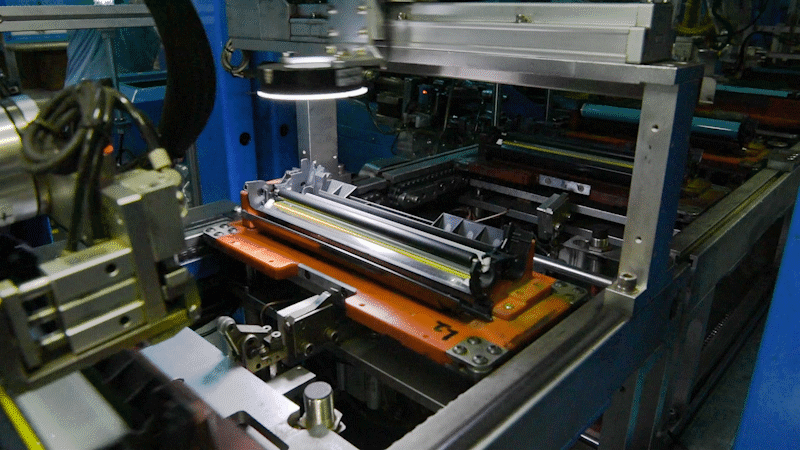 How committed is Ninestar to smart production in the future?
"Ninestar's development into automated technologies originates from our relentless pursuit of product quality. I'm a great believer that automated production has become the best tool Ninestar possesses to achieve the balance between quality and efficiency. As I've said before, smart production will elevate our customer benefits to the next level. Hence, there is no doubt that Ninestar will increase its investment in automation. We are planning to add another two fully automated toner cartridge lines in the next year."
The Ninestar Corporation celebrated its twentieth birthday on June 28, 2020, and claims it is using this anniversary to not only be recognized as the leading firm in the third-party supplies industry but to also be a production leader having invested extensively in the latest automated technologies to quickly bring to market environmentally friendly products.
Ninestar's G&G-branded products are recognized around the world for their performance and reliability and environmental benefits thanks to its investment in automation and "intelligent manufacturing."
---
Related:
Comment:
Please add your comments below about this story, "Ninestar Answers Up About Smart Cartridge Manufacturing" or join the conversation on LinkedIn.
David Gibbons said, "Following its move into "intelligent manufacturing" in August, Ninestar Image Tech Limited has been barraged with questions. What is "intelligent manufacturing" and how is it different from automation? This is how the Chinese will continue to capture world markets for items we use every day. Ten years ago, when I first arrived here, enterprise bosses prided themselves on the hundreds if not thousands of employees they had. Today, it is all about being smarter to increase quality and lowering prices. No wonder the West cannot compete.
https://o1.rtcdn.net/uploads/2020/09/Ninestar-Automation.jpg
632
1017
David Gibbons
https://o1.rtcdn.net/uploads/2020/07/RT-logo-old-big-old-jiazi-3.png
David Gibbons
2020-09-15 13:51:45
2020-09-15 14:09:47
Ninestar Answers Up About Smart Cartridge Manufacturing