HP Tries to Hide the Truth About Consumer Data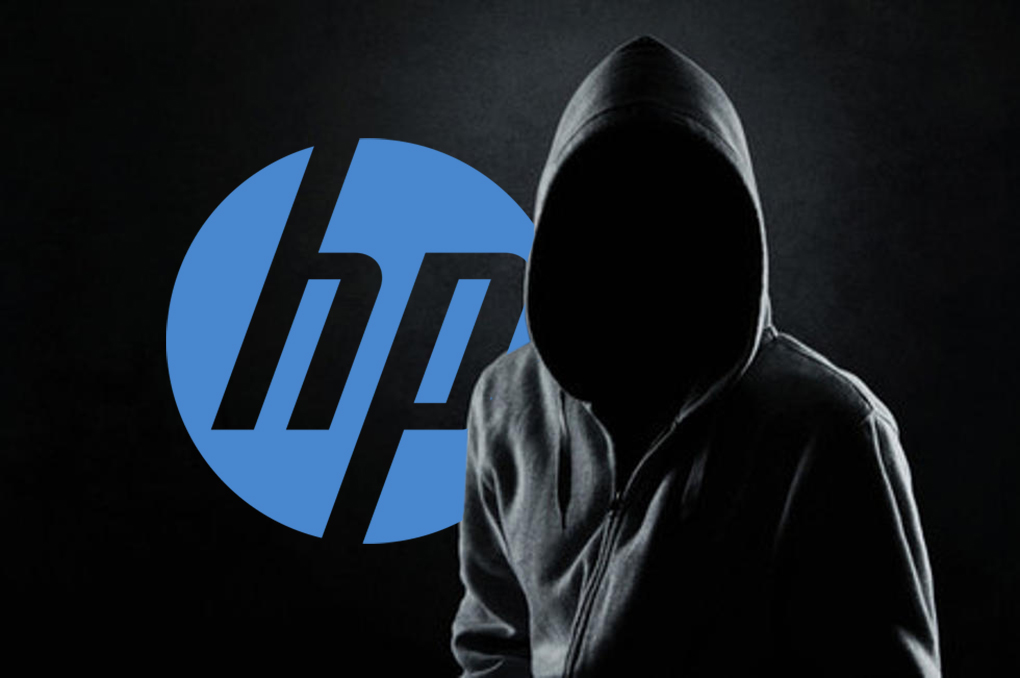 HP has been using firmware updates to control the behavior of consumers related to the printer cartridges they use in their printers.
Now, it has been revealed HP has opened a channel in their chip design, firmware and driver package that HP sends information back to HP, without the knowledge of its customers.
The printers are allegedly recording operating data related to which cartridges are being used, whether original or aftermarket. The collected data is being stored by HP. But the imaging giant is hiding the data under the pretence that it is providing security for the end-user through the firmware updates and the storage of the data.
Volker Kappius, an official spokesperson of the circular economy website DKWU in Germany, told RT Media, "It was sure new to me that HP is using a channel in their chip that sends information about the consumer back to HP without their knowledge," he said. "I can see why HP is afraid of non-HP chips being used by consumers that could become an entry gate to user data at HP's repository as well."

In December 2020, HP was fined 10 million Euros by Italian antitrust watchdog AGCM for misleading and aggressive commercial practices. Following a detailed investigation, the watchdog accused HP Inc and HP Italy of introducing significant restrictions on the use of non-genuine ink and toner cartridges in many inkjet and laser printers sold to consumers.
Following that conviction, HP was also ordered to put information on its Italian website and publish a statement in the press: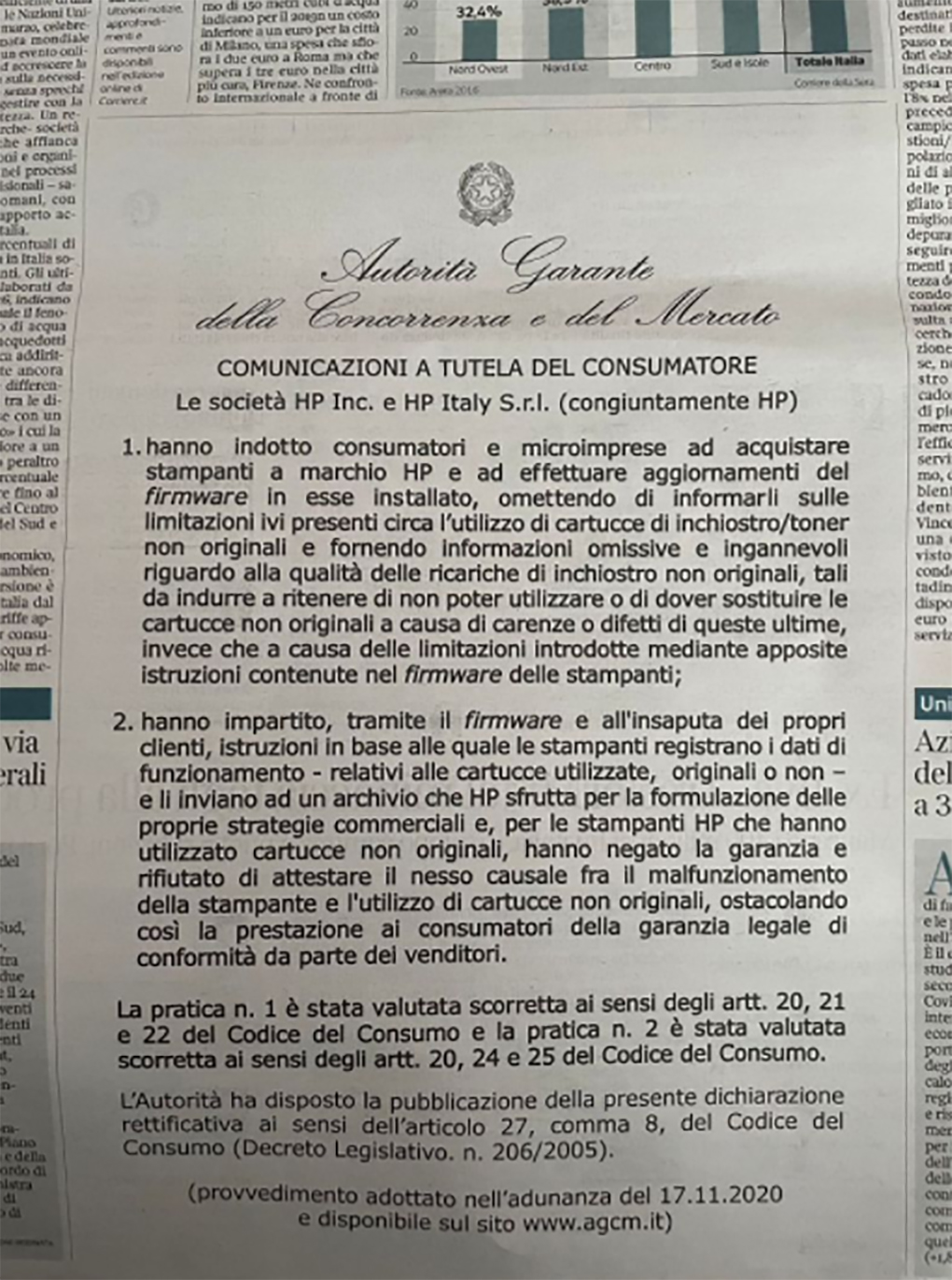 The data collection strategy seems to be in line with their new data collection and sharing approach under their Amplify HP Partner Program.
Since March 2017, HP and some other printers OEMs have used secretive firmware updates which were sent invisibly through the internet to change the coding in printers and cartridges. The OEMs argued these irregularly timed updates provided users with a better printing experience by providing dynamic security updates to prevent inappropriate hacking of data.
However, consumers found that their third-party cartridges failed after the firmware updates were activated. Again, frustrated users complained about being "locked out" by having cartridges that simply would not work. Consumers have had enough. Class actions lawsuits and legal challenges have already provided some consumers with small wins against the printer OEMs. You can expect to see more such cases taking place in the future if printer OEMs continue to "lockout" their customers from having a choice when it comes to supplies.
HP has spoken out in recent times claiming aftermarket chips used in third-party cartridges may not be sufficient to prevent hackers from accessing consumer data and private information through their printers to their computers.
The world is confronted by tremendous, unprecedented pressures on many fronts including health as well as security. In all of this, OEMs and the aftermarket alike have a responsibility to respect consumer rights and interests.
---
Related:
Comment:
Please add your comments below or go to social media (LinkedIn) to join the conversation about this news story, "HP Tries to Hide the Truth About Consumer Data."
https://o1.rtcdn.net/uploads/2021/03/Secretive-HP.jpg
678
1020
David Gibbons
https://o1.rtcdn.net/uploads/2020/07/RT-logo-old-big-old-jiazi-3.png
David Gibbons
2021-03-30 18:26:39
2021-04-01 13:58:13
HP Tries to Hide the Truth About Consumer Data