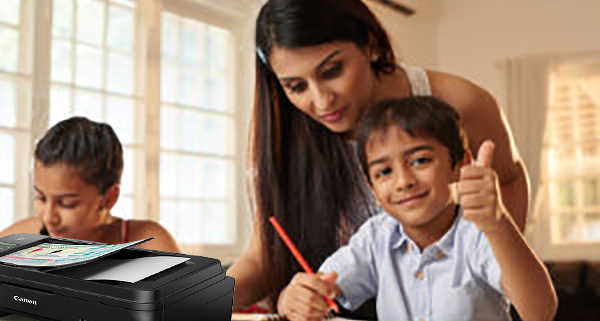 Home Printer Sales Spike Thanks to Homeschooling
Home Printer Sales Spike Thanks to Homeschooling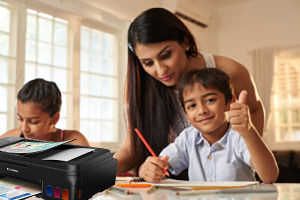 According to Gadgets 360, Amazon and Flipkart have seen an increase in home printer sales from various regions in India. Amazon sellers have noticed a doubling of unit sales since April 2020.
The e-commerce sites claim the demand for home printers has largely been driven by homeschooling. All three home printer giants, HP, Canon, and Epson, have seen growth.
Home printer sales in India have doubled thanks to the coronavirus related lockdown as many people are working from home to slow the spread of COVID-19. New research shows that a number of people have chosen to go with ink-tank printers over cartridge-based printers.
"This can be attributed to the increased ambit of home printing needs — be it from the home learning segment or the work from home professionals and small and medium businesses (SMBs)," said Sunish Raghavan, Senior Director, Printing Systems, HP Greater India Market. "We are also seeing a consistent shift towards blended learning patterns that includes a mix of both digital and physical learning that is also driving home printing demand."
Nishant Bansal, Senior Research Manager of the IPDS (Imaging, Printer, and Document Solutions) domain at IDC, echoed Raghavan's views and added that while schools largely don't mandate printouts, parents are wary of exposing their kids to too much screen time and hence taking hard copies of documents to reduce eye strain.
"For certain professionals, such as lawyers and chartered accountants (CAs) who must read through high-volume content, the uptake of home printers is higher as it is easier to read and review hard copies than soft-copies. A lot of scanning requirements for reimbursement claims and GST claims are also being done from home now by consumers," Bansal pointed out.
According to an IDC report, the printers and peripherals market in India registered a year-over-year decline of 4.7 percent in the calendar year 2019 owing to weak consumer segment demand. The market is now seeing a positive sign through the increase in demand for home printers in the last few months.
"Even though it may be difficult to estimate, we foresee there may be an increase in demand by 1.5 to two times for home inkjet printers," said Siva Kumar K, Senior General Manager – InkJet Printers, Epson India.
Aside from Epson, Canon is also estimating a double-digit growth in printer usage at home in India.
C Sukumaran, Director, Consumer System Products Division and Imaging Communication Products Division, Canon India, told Gadgets 360 that alongside people started using home printers for their kids and professional purposes, there are some users who're spending more time and effort in capturing their lockdown memories.
Ink-tank continues to lead the market
At present, the demand is at peak for ink-tank printers that have Wi-Fi connectivity, supporting wireless printing. Experts believe that since ink-tank printers are more economical over laser and existing inkjet cartridge printers, along with higher page yield of printing per ink bottle, people are preferring them more against laserjet and traditional cartridge inkjet options.
Bansal of IDC said that while the overall inkjet printer market was flat in 2019 versus 2018, within the inkjet market, the ink-tank segment grew at seven percent year-over-year last year, while the ink cartridge segment declined by 19 percent year-over-year. This suggests that the earlier trend has continued in the ongoing coronavirus outbreak.
Kapil Khurana, an owner of Delhi-based retailer Srichand Computers, told Gadgets 360 that he's currently selling 25 to 30 ink-tank printers a week on an average ever since the pandemic has started growing in the country. This has been increased from the 10-15 units sold earlier, he said.
As people have shifted from carrying documents physically and putting them in a cloud storage as well as accessing them on their smartphones, printers saw a massive dip in interest from home buyers in the past few years. The latest trends, however, show that there are improvements on the demand front. Nevertheless, analysts believe that printer manufacturers would still see some negativity in the market.
"The surge in demand for home printers will help improve the overall market to some extent, but it might not be sufficient to fill the gap (by volume or value) created by a shortfall in demand for laser printers, primarily from micro, small, and medium enterprises (MSMEs), corporates, and the government," said IDC's Bansal.
---
Related:
Comment:
Please add your comments below about this story, "Home Printer Sales Spike Thanks to Homeschooling."
---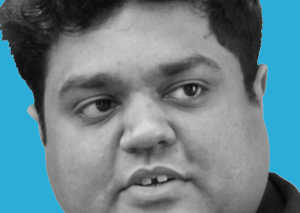 Dhruv Mahajan is RT Imaging World's Regional Partner for India. Based in New Delhi, he has been an international business development manager responsible for the past eleven years developing the aftermarket imaging supplies business throughout the Gulf and South-east Asia regions.
Mahajan is also the International Business Development Manager at Fast Image Products Co—a member of the Huiwei Group—responsible for developing business on aftermarket imaging supplies across the GCC (Gulf Cooperation Council) and SAARC (South Asian Association for Regional Cooperation).
"I know all the key players in this market and I know they are looking for components as well as finished goods for laser, inkjet, copier, wide-format as well as new printer options. There are many medium-sized businesses I know that are also looking to expand their businesses and I am confident of providing support to them all."
For more information please contact him at <dhruvm@zhfast.com>
Want to know more about the dynamic market in India? Read Mahajan's other blogs and articles:
Home Printer Sales Spike Thanks to Homeschooling
https://o1.rtcdn.net/uploads/2020/08/Printer-at-home.jpg
400
600
Dhruv Mahajan
https://o1.rtcdn.net/uploads/2020/07/RT-logo-old-big-old-jiazi-3.png
Dhruv Mahajan
2020-08-12 19:38:05
2020-08-19 17:48:10
Home Printer Sales Spike Thanks to Homeschooling