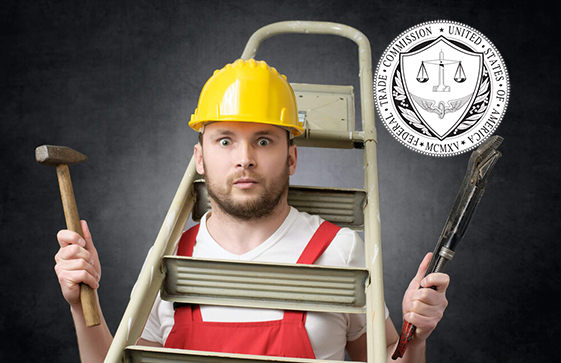 FTC Votes to Support Right to Repair
FTC Votes to Support Right to Repair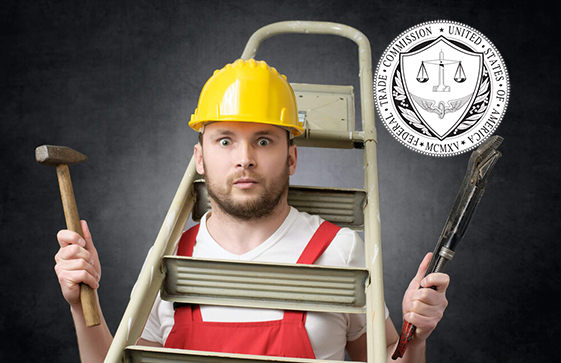 According to wired.com, the Federal Trade Commission (FTC) voted unanimously to enforce laws around the Right to Repair, ensuring that US consumers will be able to repair their own electronic and automotive devices.
The 5 to 0 vote in support of the Right to Repair signals the commission's commitment to enforcing both federal antitrust laws and a key law around consumer warranties—the Magnuson Moss Warranty Act—when it comes to personal device repairs. It is another win for the Right to Repair movement in the US, which has been led by advocacy groups like the US Public Interest Research Group, as well as private companies. Proponents of the Right to Repair have long argued that consumers should have access to the tools, parts, documentation, and software required to fix the products they own, whether it's a smartphone or a tractor.
"When you buy an expensive product, whether it's a half-a-million-dollar tractor or a thousand-dollar phone, you are in a very real sense under the power of the manufacturer," says Tim Wu, special assistant to the president for technology and competition policy within the National Economic Council. "And when they have repair specifications that are unreasonable, there's not a lot you can do."
"I urge the FTC to use its rulemaking authority to reinforce basic consumer and private property rights, and to update it for the digital age, as manufacturers seek to turn hundreds of millions of owners of technology into tenants of their own property," said Paul Roberts, the founder of Securepairs.org. "A digital Right to Repair is a vital tool that will extend the life of electronic devices," Roberts added.
But some large manufacturers oppose this notion, arguing that it will make products less secure and could expose consumers to safety risks. John Deere, one of the world's leading tractor makers, has issued statements saying that it "does not support the right to modify embedded software due to risks associated with the safe operation of the equipment, emissions compliance, and engine performance."
A representative for the Outdoor Power Equipment Institute claimed that "Right to Repair legislation fails to consider consumer safety and environmental protection with respect to our industry's products … as an example, it would allow for modification of and tampering with safety controls of powered lawn mower blades required under law by the CPSC, as well as emissions controls required under law by the EPA."
Carl Holshouser, senior vice president at TechNet, a trade group that has represented companies like Microsoft and Apple, wrote in an emailed statement to WIRED that "the FTC's decision to upend an effective and secure system for consumers to repair products that they rely on for their health, safety, and well-being, including phones, computers, fire alarms, medical devices, and home security systems, will have far-reaching, permanent impacts on technology and cybersecurity."
Before the vote, the Consumer Technology Association sent a letter to the FTC commissioners urging collaboration, rather than an "extensive rulemaking process," citing intellectual property rights as a thorny issue at the heart of Right to Repair.
For now, the FTC's policy statement is a giant underscore for existing laws, while dozens of states consider Right to Repair bills at the state level. The commission said it would investigate repair restrictions both as potential violations of antitrust laws and from a consumer protection angle. The FTC is also encouraging the public to report warranty abuse—as defined by the Magnuson Moss Warranty Act of 1975, which prohibits manufacturers from telling consumers that a warranty is voided if the product has been altered or tampered with by someone other than the original manufacturer.
In May, Federal Trade Commission (FTC) claims it stands ready to work with lawmakers, either at the state or federal level to ensure consumers have choices when they need to repair the products that they purchase and own.
---
Related:
Comment:
Please leave your comments below for the story "FTC Votes to Support Right to Repair"
https://o1.rtcdn.net/uploads/2021/07/FTC-Final.jpg
363
561
Maggie Wang
https://o1.rtcdn.net/uploads/2020/07/RT-logo-old-big-old-jiazi-3.png
Maggie Wang
2021-07-23 15:30:11
2021-07-23 15:30:11
FTC Votes to Support Right to Repair