Canon Stops Using Chips in Printer Cartridges
Canon Stops Using Chips in Printer Cartridges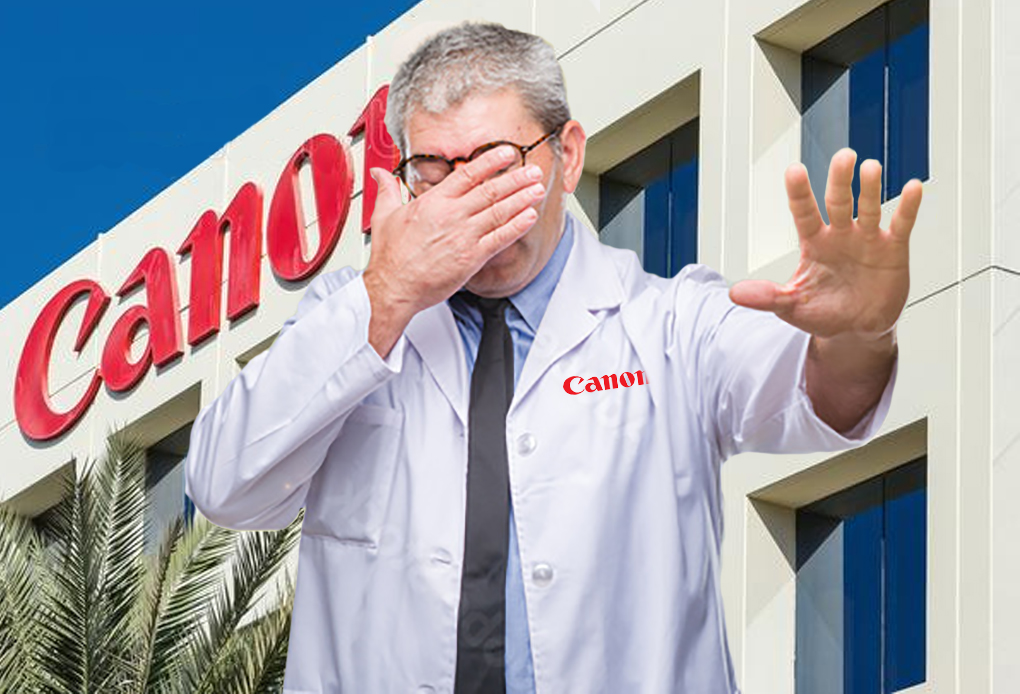 Thanks to the global shortage of microchips, Canon has decided it will stop using them in its printer cartridges—for now.
According to Canon, the company has found it necessary to innovate around the chip shortage to ensure it can still supply its imageRUNNER toner cartridges.
"To ensure our customers don't miss a print, Canon … has started to manufacture chip-less toner cartridges. While there will be some inevitable, yet minor, changes to our customers' experience, you will still be able to print as normal."
The "chip-less" printer cartridges will go into circulation around February as a temporary measure. Canon expects the return of regular ink cartridges in the future.
Warning
The printer OEM admits some consumers and end-users may face some difficulties. "Whilst your ability to print and the print quality are unaffected, certain ancillary functions such as detecting remaining toner level may be affected (empty toner messages are unaffected)," the statement reads on its website.
Then Canon proceeds to show its customers how to skip printer messages that warn, among other things, that the product may not be original.
Canon says it is taking steps to minimise the likelihood of customers running out of toner due to the missing 'low toner' alert. If a customer does run out of toner they can contact Canon to request an urgent toner supply.
Dealer websites advise customers not to panic and reassure them that they can still print. They state, "cartridges produced without a chip will continue to operate in designated Canon printing/copying devices."
In a Canon support post, the company detailed how to handle error prompts due to devices with inks less than chips. The post also lists all affected toner products.
Canon stays that when a message appears when you replace the corresponding toner cartridge, end-users simply have to press <Close>, <I Agree>, or <OK>.
A full description of prompts, and how to work around them, is provided online.
The affected models are:
ImageRUNNER 1435i / 1435iF
ImageRUNNER 2625i / 2630i / 2645i
ImageRUNNER ADVANCE 4525i / 4535i / 4545i / 4551i, II and III
ImageRUNNER ADVANCE C250i / 350i / C351iF
ImageRUNNER ADVANCE C255i / C355i / C355iF / C256i / 356i
ImageRUNNER ADVANCE C256i / 356i II and III
ImageRUNNER ADVANCE C3320i / 3325i / 3330i
ImageRUNNER ADVANCE C3520i / 3525i / 3530i, II and III
ImageRUNNER ADVANCE C5535i / 5540i / 5550i / 5560i, II and III
ImageRUNNER ADVANCE DX 4725i / 4735i / 4745i / 4751i
ImageRUNNER ADVANCE DX 6000i
ImageRUNNER ADVANCE DX C257i / C357i
ImageRUNNER ADVANCE DX C3720i / 3725i / 3730i
ImageRUNNER ADVANCE DX C3822i / 3826i / 3830i / 3835i
ImageRUNNER ADVANCE DX C5735i / 5740i / 5750i / 5760i
ImageRUNNER C1325iF / 1335iF
ImageRUNNER C3025i
ImageRUNNER C3125i
ImageRUNNER C3226i
---
Related:
Comment: 
Please share your comments below about this news story, "Canon Stops Using Chips in Printer Cartridges."
https://o1.rtcdn.net/uploads/2022/01/Lab-coat-stop.jpg
694
1020
David Gibbons
https://o1.rtcdn.net/uploads/2020/07/RT-logo-old-big-old-jiazi-3.png
David Gibbons
2022-01-10 16:16:50
2022-01-25 16:16:03
Canon Stops Using Chips in Printer Cartridges