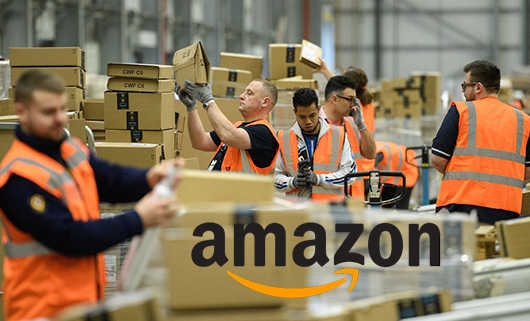 Canon Continues Removal Requests in Three Countries
Canon Continues Removal Requests in Three Countries
Canon has announced the filing of three infringement reports to Amazon, seeking certain toner cartridges removed from Amazon listing.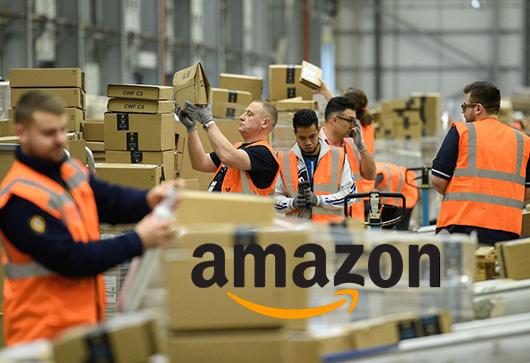 In Australia
Canon filed a Report Infringement Form with Amazon.com.au based on the alleged infringement of claim 28 of Canon's Australian Patent Number AU2007205464 regarding the cartridge models CF380X, CF381A, CF382A, CF383A, CE410A, CE411A, CE412A and CE413A offered by Toner Bee under ASINs (Amazon Standard Identification Numbers) B0785XGJWK and B0785YG1FQ. After receipt of the Report Infringement Form, Amazon took down the respective products. These products are compatible with the OEM HP cartridge models and provide a non-OEM housing and a non-OEM force receiving device according to claim 28 of AU2007205464.
In Canada
Canon filed an infringement report with Amazon.ca, alleging that certain model CE320A, CE321A, CE322A, CE323A, CF380A, CF381A, CF382A, CF383A, CE410A, CE411A, CE412A, CE413A, CB540A, CB541A, CB542A, CB543A, CF210A, CF211A, CF212A and CF213A toner cartridges sold by PXYUS via Amazon.ca infringed Canon's Canadian Patent no. 2,635,791. Canon requested the removal of the corresponding listings for these products, having Amazon Standard Identification Numbers B07WYHFKGD, B07WYJP3CH, B07WPJJYLD, B07WVJ3FH4, B07WYJKJ22, B07XQ16DVR, B07XQ55YHZ, B07XPMTHBP, B07XQ2CTKM, B07XQ2SSSF, B07WS6V6H9, B07XB5NJG8, B07XG5QNYR, B07XG3TSHG, B07XB5LXQS, B07XFCCFF4, B07XD8L6KK, B07XD8K7BX, B07XFC9V6N, B07XC5MJZM, B07XD8KH11, B07WYKMPN6, B07WXR1ZKR, B07WYJ7MJ6, B07WVJ5675, B07WYH44RJ, B07WXGJ8WL, B07WYD8BC9, B07WV6QC8V, B07WS3YCQT, B07WYC73J8 ,B07WP8FWC4,B07WV7LH3Q,B07WWB99S5 and B07WS3DGHZ.
At the time of this announcement, the above-identified listings were no longer available on Amazon.ca. Filing an infringement report with Amazon.ca is a service offered by Amazon and does not constitute an official finding of infringement. The decision to take down a product is in the discretion of Amazon and is based on information provided by Canon.
In UK
Canon announced the filing of Report Infringement Forms with Amazon UK based on the alleged use of claims 1 and 2 of the UK portion of Canon's European Patent EP 1 977 289 ("EP '289") regarding the cartridge model CF382A offered by Buyur under the ASIN (Amazon Standard Identification Number) B01ALPOUNQ. Afterwards, Amazon took down the respective product. This product is compatible with the above OEM HP cartridge models CF382A and provides inter alia a non-OEM housing and a non-OEM force receiving device according to claim 1 of EP '289. Furthermore, it comprises an elastic portion according to claim 2 of EP '289.
---
Related:
Comment:
Please add your comments below about this story, "Canon Continues Removal Requests in Three Countries".
https://o1.rtcdn.net/uploads/2020/10/Amazon-final.jpg
363
530
Maggie Wang
https://o1.rtcdn.net/uploads/2020/07/RT-logo-old-big-old-jiazi-3.png
Maggie Wang
2020-10-13 14:38:35
2020-10-14 10:43:26
Canon Continues Removal Requests in Three Countries