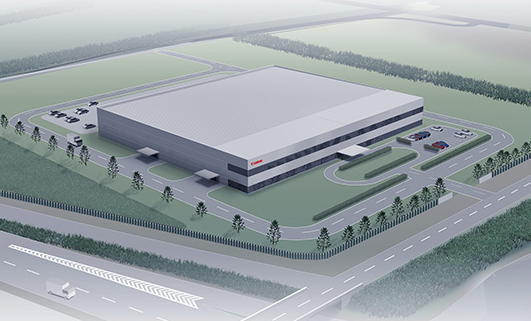 Originally published at Canon.
Canon announces project to build new Canon Mold plant in Kasama City, Ibaraki Prefecture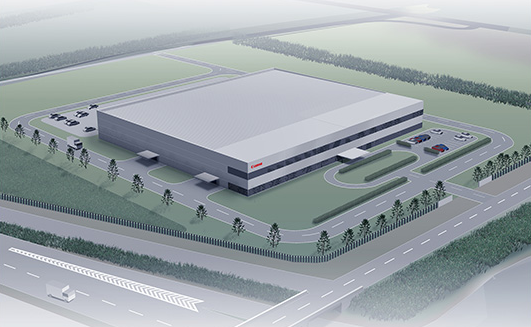 Following RISO's construction, Canon Japan has announced a project to consolidate the six Canon Mold plants located in Kasama City, Ibaraki Prefecture into a new integrated plant to be established elsewhere in the city, with the aim of further expanding the company's mold manufacturing business.
Under Phase V of its Excellent Global Corporation Plan, a five-year initiative launched in 2016, Canon aims to embrace the challenge of new growth through a grand strategic transformation that entails reinforcing existing businesses as well as strengthening and expanding new businesses.
In order to strengthen its manufacturing technologies and related businesses, the Canon Group has welcomed companies specializing in such fields as industrial equipment and mold manufacturing. With the announcement of this project, Canon Mold, which leads the Group's mold business operations, will consolidate its six separate plants located throughout Kasama City into a new integrated plant at a new site within the city. In addition to renovated equipment, the new plant will also realize such benefits as enhanced production capability and greater logistical efficiency. Along with its Ami Plant, also located in Ibaraki Prefecture, Canon Mold will continue to optimize its manufacturing systems in order to swiftly respond to changing market demand.
https://o1.rtcdn.net/uploads/2019/05/QQ截图20190517150752.png
327
531
Tequila Yan
https://o1.rtcdn.net/uploads/2019/01/RT-logo.png?x-oss-process=image/quality,q_50/resize,m_fill,w_300,h_292
Tequila Yan
2019-05-17 15:12:59
2019-05-17 15:12:59
Another OEM Builds in Ibaraki Japan