Confronting Steep and Scary Changes – What is the Future?
Confronting Steep and Scary Changes – What is the Future?
The printing supplies industry is going through a period of steep and scary changes. These changes are not just in the novelties and technologies launched onto the market, but in those that refer to the user's behavior and the positioning strategies of the OEMs. This is generally consistent with the new changing needs of different print environments. The saga we have been witnessing between HP and Xerox contesting a possible merger mixes openly hostilities with flirtations. It's a clear example of the pressures that manufacturers receive from their shareholders, seeking to improve their poor percentages of profitability and improve their participation in the future market.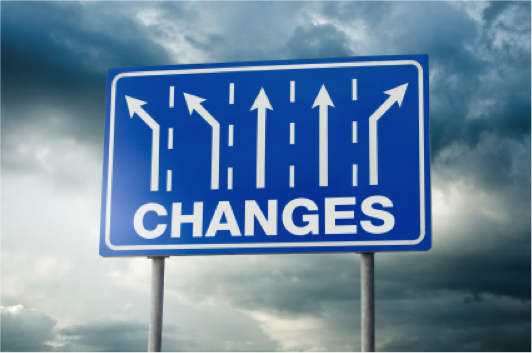 We have spent a long time discussing the migration to a paperless office: a fact that seems as distant, today, as it is unfeasible, However, this does not stop the fears and concerns of those who make up the industry, whether they be the original manufacturers, distributors or the aftermarket itself. It is true that the few areas enjoying growth are small compared to those that experience flat or slight falls in their markets. Such trends are difficult to reverse, and all involved need to continually rethink their business models and strategies.
How does the story continue?
For those who find it possible to predict where the industry is going in the years ahead, very few, if any, are able to say "when" and the "how" such changes will take place. To analyze possible solutions is interesting and curious (maybe not for some). An analysis of recent research results conducted with business printing users and among IT decision-makers detected a significant gap in the demands of both sectors in their expectations about the convergence of the future print and digital workplace.
The results show that while office employees are driving a smart mobile and digital collaboration work agenda, most IT decision-makers still imagine a print-dependent workplace and are making investment decisions accordingly.
65 percent of IT decision-makers in the survey believe the role will continue to be important for the workplace, compared with only 36 percent of office workers. On the other hand, 62 percent of office workers classify investment in digital collaboration tools as a priority, compared with 45 percent of IT decision-makers.
The aftermarket, as a key part of the printing industry, now faces a critical situation where it must generate momentum for service-based proposals. However, identifying what customers need could be difficult because of the significant difference in priorities between those who use printing technologies and those who buy them.
Among respondents, there is a belief that print providers must become a strategic partner for IT decision-makers and business lines. In addition, a high percentage expect the digitalization of paper processes to be very important for digital transformation initiatives. It will be necessary to work jointly with IT decision-makers to identify which business units they really need, so as not to lose their influence on those who buy.
A sustainable agenda
The research also detected a growing interest in corporate sustainability. A very high percentage expected this to be a key factor in the coming years and one of the main challenges to face, even above cost reduction and security. The percentage of interest increases significantly when compared to research from previous years.
This is an interesting challenge for the aftermarket in Latin American which must incorporate sustainability in its agenda. Particularly so for those that sell new-built cartridges. They should take into account that the strong environmental message built by the aftermarket over some 30 years will be demolished if they do not offer customers measurable and quantifiable results of the benefit proposed through their products and services. This represents a valuable opportunity for those who are committed to sustainability and can support their proposal with evidence.
Digital and print convergence
As I mentioned above, there is a trend that seems irreversible towards mobility, the use of collaboration tools and document capture and workflow solutions. The aftermarket must consider these factors and invest in cloud printing so as not to lose its relevance in the future work environment.
The convergence between the print and digital universe is occurring in a much more complex way than expected. Add to that the environmental concerns of business-people, as well as the gap I described between office user and decision-makers. It will be key for the aftermarket to develop strategic relationships with its clients to accompany them in this transition process and detect ways to adapt their proposal so as not to be left out of the game.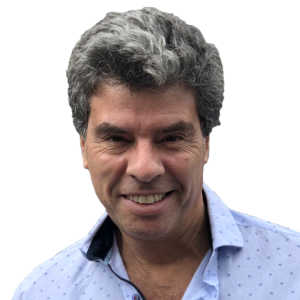 Gustavo Molinatti holds a degree in architecture from the University of Buenos Aires, Argentina. As publisher of Guía del Reciclador—a Spanish language trade magazine first published in 2002 for the Latin American printer cartridge aftermarket—he has organized more the 20 technical and MPS training events in several countries including Brazil, Argentina, Colombia, Venezuela, Chile & Perú.
Re you confronting steep and scary changes? Asking about the future? Email Molinatti at info@guiadelreciclador.com or contact him on LinkedIn.
Read more blogs from Gustavo Molinatti
https://o1.rtcdn.net/uploads/2019/12/changes.png
353
532
Gustavo Molinatti
https://o1.rtcdn.net/uploads/2020/07/RT-logo-old-big-old-jiazi-3.png
Gustavo Molinatti
2019-12-09 15:33:30
2020-03-16 10:58:36
Confronting Steep and Scary Changes – What is the Future?