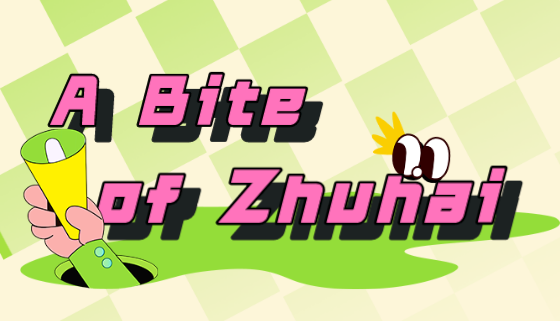 Visitors Set to Experience Flavors and Exquisite Zhuhai Cuisine
Visitors Set to Experience Flavors and Exquisite Zhuhai Cuisine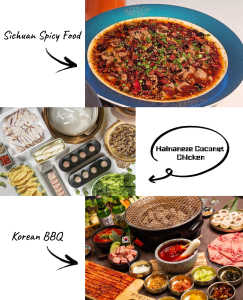 As the RemaxWorld Expo approaches in less than 60 days, a warm welcome is extended to all our international visitors as they take just a minute to register for free as a VIP visitor: bit.ly/remaxworld23register 
Apart from visiting suppliers and doing business, exploring the vibrant culinary scene of Zhuhai is the next best way to experience the romantic city.
Comexposium Recycling Times (C-RT)—the organizer of RemaxWorld—is eager to introduce some of Zhuhai's foodie hubs for international visitors. This will enable every visitor to immerse themselves in an unforgettable gastronomic journey that showcases the diverse flavors and delights of this city!
Shizimen Huafa CBD–A Fusion of Flavors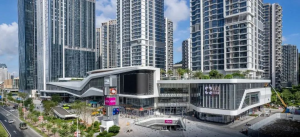 Located at No.1663, Yinwan Road, Xiangzhou District of Zhuhai, it is only approximately 300 meters from the Zhuhai International Convention and Exhibition Center, the venue for the RemaxWorld Expo. It is convenient for all visitors to enjoy meals when attending the expo. As a bustling business center, it brings together a diverse range of culinary. This ensures that international visitors have a wide variety of options to choose from, catering to their unique tastes and preferences.
Wanzai Seafood Street–Seafood Extravaganza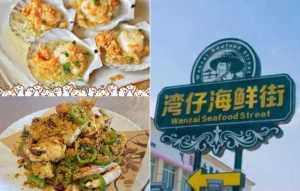 As a coastal city, Zhuhai excels in seafood cuisine. Visiting the Wanzai Seafood Street is a must-visit culinary paradise for seafood lovers. With its entire street lined with seafood restaurants, you can enjoy reasonably priced, delectable and fresh dishes. You even have the option to purchase fresh seafood from the seafood market and have it prepared at the restaurants!
Location: It's not far from the Expo site and just 40 meters southeast of the intersection of Seafood Street and Huamei Road, Xiangzhou District, Zhuhai
Beishan Dayuan–Authentic Cantonese Cuisine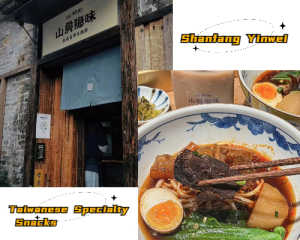 Hidden culinary treasures are tucked away in every street and lane. Ancient alleys intersect with modern roads, providing a unique charm for the constant flow of food enthusiasts. When wandering through Beishan Dayuan, indulge in the authentic flavors of Cantonese cuisine, which has been delicately prepared with an emphasis on fresh, high-quality ingredients.
Location: Opposite the large modern HuaFa Mall, across from Yang Family Ancestral Hall, Beishan Village, Nanping Town, Xiangzhou District, Zhuhai
Dim Sum Delights
Start your day with a variety of renowned steaming dumplings, mouthwatering buns, and delectable rice rolls! There are many hotels offering renowned dim sum in Zhuhai. Experience the symphony of flavors, textures, and aromas as you savor these bite-sized culinary treasures!
Among those hotels, we'd like to recommend Zhuhai Charming Holiday Hotel, which is one of the 11 recommended hotels of RemaxWorld Expo in Zhuhai for international visitors. After enjoying sumptuous and delicious dim sum, you can proceed to the exhibition center for the expo.
Location: No.32, Weiji Road, Gongbei, Zhuhai
All attendees of RemaxWorld Expo are invited to make time to explore the local culinary scene and indulge in the authentic flavors of Zhuhai. Let the tantalizing aroma and diverse range of dishes awaken your senses and create lasting memories. Bon appétit!
---
Related:
What Changes Has Zhuhai Experienced in the Last Three Years?
Travel Tips for RemaxWorld Expo
Comment:
Please add your comments below about this news story "Visitors Set to Experience Flavors and Exquisite Zhuhai Cuisine"
https://o1.rtcdn.net/uploads/2023/08/560.360.png
360
560
Monica Jing
https://o1.rtcdn.net/uploads/2020/07/RT-logo-old-big-old-jiazi-3.png
Monica Jing
2023-08-25 09:59:07
2023-08-25 14:13:44
Visitors Set to Experience Flavors and Exquisite Zhuhai Cuisine