Snapshot of China's Billion Dollar Ninestar Revealed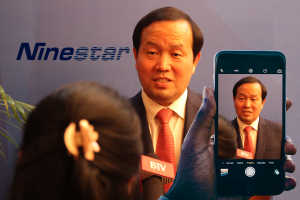 According to a Chinese language report, Ninestar Group's operating revenue was RMB¥23.30 billion (US$3.28 billion) for the fiscal year 2019, an increase of 6.25% compared with last year.
Profit attributable to listed companies was of RMB¥744.33 million (US$104.92 million), a drop of 21.7% compared with last year, while profits attributable to listed companies shareholders after deductions was of RMB¥624.44 million (US$88.02 million)—a decrease of 1.5%.
According to the statement, these changes are mainly due to:
increasingly fierce competitiveness in the print consumables business;
a decrease in profits of its microchip business due to the decline in prices during the market integrity stage;
Lexmark printer business profit took a dive as the US$500 million tax reform income it received in 2018 from the US government was not repeated in the current year.
Ninestar Group Subsidiaries
Total revenue from Ninestar's integrated circuit business through two of its subsidiaries—Apex Microelectronics (Apex) and Static Control Components (SCC)—was RMB¥1.297 billion (US$182.79 million) in the fiscal year 2019. Profit from gross sales was of RMB¥877 million (US$123.62 million) with a gross profit ratio of 67.6%.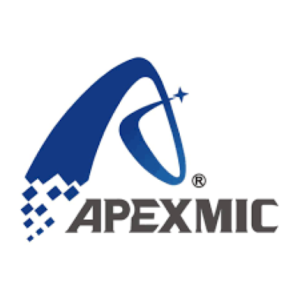 Revenue from Apex's operations rose to RMB¥1.25 billion (US$176.17 million), up 4.4% year-over-year. Net profit dropped 6.1% to RMB¥631.48 million (US$89.01 million).
In 2019, shipments of Apex's chips registered 373 million units, up 15%. There were 213 million units of 32 bit high-end MCU chip shipped, which grew 188% year-over-year. Shipments of MCU chips used for non-printer industries reached 27 million in units, up 759% year-over-year.
The turnover of aftermarket consumables, in all of Ninestar's subsidiaries, was RMB¥3.724 billion (US$524.84 million). The gross profit of RMB¥1.468 billion (US$206.89 million) represents a gross profit ratio of 39.4%. In this segment, operation revenue registered RMB¥2.48 billion (US$349.52 million), up 15% year-over-year. Net profit was of RMB¥2.887 billion (US$406.89 million), an increase of 3.2%.
The performances of the three China-based consumables manufacturers, acquired by Ninestar are as follows:
Zhuhai National Resources & Jingjie Printing Technology Co., Ltd (Ink-Tank): 2019 operation revenue reached RMB¥64 billion (US$290.9 million), up 1.4% year-over-year. Net profit was of RMB¥22.21 million (US$3.13 million), which was down 30.4% on the previous year;
Kingway Image Co., Ltd (Kingway): its 2019 operation revenue was RMB¥527.5 million (US$74.35 million), up 15% year-on-year. Its net profit of RMB¥50.41 million (US$7.1 million) was an increase of 22.5%;
Zhuhai Tuojia Technology Co., Ltd (Topjet): it registered a 2019 operation revenue of 511.67 million, up 12.6%. Net profit reached RMB¥45 million (US$6.83 million), down 15.3%.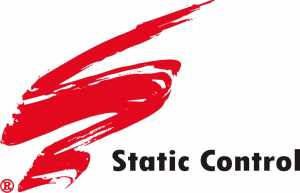 North Carolina-based SCC reported operating revenue of RMB¥855.37 million (US$120.55 million) in the fiscal year 2019, down 11.8% year-over-year. The sale of integrated circuits (chips) was RMB¥143.54 million (US$20.17 million). The net profit increased by 145.6% to RMB¥26.4 million (US$3.73 million).

Kentucky-based Lexmark International's business sales grew by 8%. In the fiscal year 2019, Lexmark's operation revenue was RMB¥17.96 billion (US$2.53 billion), up 4.6%. Profit before tax ended up being RMB¥330.18 million (US$46.54 million), up 382%. Net profits, however, were down 74.8% to RMB¥100.6 million (USD$14.17 million) due to the US tax reform policy boost it received in 2018 that was not repeated in the current year.
Zhuhai-based Pantum printer's operation revenue increased 48% in the fiscal year 2019, while printer shipments increased 70% globally. There was a 93% growth in the shipments of original consumables supplies for Pantum printers.
---
Related:
https://o1.rtcdn.net/uploads/2020/05/Jackson-Wang-Snapshot-interview.jpg
756
1134
David Gibbons
https://o1.rtcdn.net/uploads/2019/01/RT-logo.png?x-oss-process=image/quality,q_50/resize,m_fill,w_300,h_292
David Gibbons
2020-05-14 19:40:55
2020-05-18 19:27:21
Snapshot of China's Billion Dollar Ninestar Revealed