HYB Launches Branding Month Celebration
HYB Launches Branding Month Celebration
To celebrate the successes gained from its multiple brands and product lines, HYB has dedicated 30 days as its branding month.
From April 18th to May 18th, 2022, HYB will launch different activities to share and celebrate its branding story.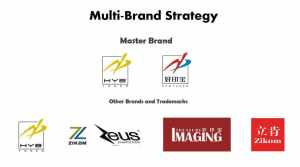 HYB has 24 years of expertise in the field of photocopier imaging supplies, recognized by more than 900 importers in 105 countries who are loyal to its products and services. HYB senior management has learned that dealers and distributors for copier machines, consumables and spare parts always stick to trouble-free products with a good reputation. This is why HYB pays high attention to brand building and introduced different added-value to its brands.
"We have witnessed some reputable brands fail in some of their customers because of introducing price-oriented brands and quality-oriented brands. So those who used to be loyal to their master brand have faced troubles when they used price-oriented brands in some cases. This is NOT HYB's Multi-Brand strategy stands for. None of HYB's brands and trademarks was established to enter the low price market. The profitless price-oriented market will win sales revenue only at the price of sacrificing its own reputation. This is against the principle of Vincent Chen, the founder of HYB Group. Many customers who try to customize products in our brand with different quality standards or different technical requirements were all turned down," said Kim Lee, sales director of HYB.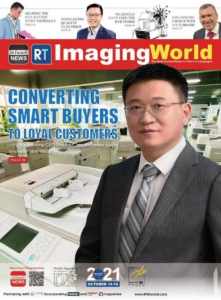 "I started to offer OEM replacement products 24 years ago in the Chinese domestic market. Facing products, which were much cheaper than mine, I decided to make a difference by offering toner cartridges produced from our own moulding and filled with premium toner that comes from Japan. It took me a lot of time to convince customers that our products are different from most of the other Aftermarket products. I was loyal to my belief and I trusted that most of my customers were not looking for the cheapest Aftermarket products but the perfect replacements. Step by step, we are now selling products with HaoYinBao ®, YingyinBao Imaging ®, Liken ® brands to 23 distributors in China with a common recognition that HYB is the first choice for copier imaging supplies, "said Vicient Chen.
(In 2021, Vincent Chen was featured in the RT ImagingWorld magazine March Edition, sharing how the company invested to convert smart buyers into loyal customers through supreme quality, a strict testing system and great services.)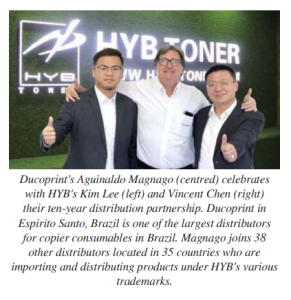 It is the same with HYB's multi-brand in the global market.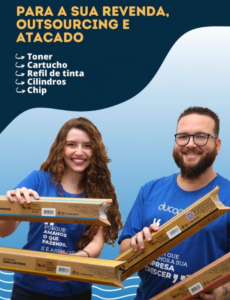 HYB Toner ®, Zeus Toner ® and ZIKOM ® cover EMEA, South America, Africa, European Union, Russia and Asia-Pacific thanks to the efforts of its 40 international contracted distributors. Many of the HYB global distributors have worked with HYB for more than 10 years and expanded their business to a much wider market share. "When you have a chance to ask for their comments on HYB's products and the company, you can always get high compliments from them. The longer time they work with HYB, the greater satisfaction they are winning from their dealers," said Kim Lee.
Take HYB's distributor in Brazil for example. Duccoprint in Brazil just celebrated 10-year anniversary as HYB's distributor for its brand Zeus Toner®. It has become one of the most famous internet shops in Brazil for technicians to order Zeus Toner-branded copier toner and spare parts. The company, since they contracted with HYB as their distributor, is not only successful in B2C but also in B2B and MPS in different states of Brazil.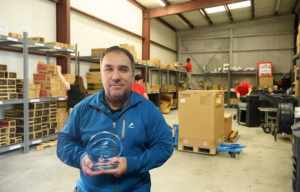 Another successful story is shared by Tony Maia from MR.TONER South Africa. Tony started HYB's brand in South Africa 10 years ago and won a lot more shares since then. Maia admitted that the 10 years he worked with HYB has seen the most rapid growth of his company in its 20-year company history. Nowadays, MR.TONER is an African-based group company with branches in Zimbabwe, Mauritius, Zambia, and Angola.
(More successful business stories from HYB's customers and distributors can be downloaded free in the magazine)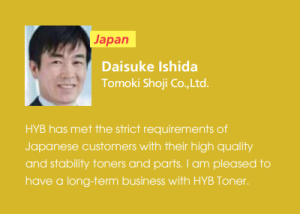 A Japanese customer of HYB, Ishida from Tomoki Shoji Company, also expressed his high compliment from the dealers who used HYB's premium color toner and won a long-term business project with his new customers.
"We are very grateful to see that the products manufactured by HYB, under multiple brands are helping our distributors to grow their businesses and reputations. The data of sales in HYB branded products really reflect that we should continue our strategy to focus on high-quality segment of the industry. I am always glad to see some customers who approached me with products carrying our logos and asked if they can sell them directly. Though I said NO to them in order to follow the agreements with our distributors, I enjoy seeing our brands gaining popularity in different countries," Kim Lee, HYB's Overseas Sales Director added.
Multilingual Marketing Multi-Brand
HYB established their websites and other official channels for publishing company news, product releases as well as other contents in multi-language. Instead of translating their Chinese news, HYB's marketing materials, news and information were all written by native editors in English, Spanish, Portuguese and French.
More customers and distributors will join the branding month celebration. Any enquiries, please contact:
Global Market (in English)
Director of International Sales & Marketing: Kim Lee
Email: kim@haoyinbao.com
Tel: +86 –756- 8578633  Fax:+86-756 – 8578660
WhatsApp: + 86 – 13926906062
Sudamérica (en español)
LATAM Sales Manager: Omar Moreno
Email: Omar@haoyinbao.com
WhatsApp: + 57-322-4289-530
Sudamérica (en portugués)
Business Development Manager: Andres Rubio
Email: andres@haoyinbao.com
WhatsApp: + 1-514-6602-471
Africa y Canadá (en francés)
Business Development Manager: Andres Rubio
Email: andres@haoyinbao.com
WhatsApp: + 1-514-6602-471
---
Related:
Comment:
Please leave your comments below for the story "HYB Launches Branding Month Celebration."
https://o1.rtcdn.net/uploads/2022/04/HYB-final-3.jpg
359
539
Maggie Wang
https://o1.rtcdn.net/uploads/2020/07/RT-logo-old-big-old-jiazi-3.png
Maggie Wang
2022-04-22 17:51:51
2022-04-22 17:58:15
HYB Launches Branding Month Celebration