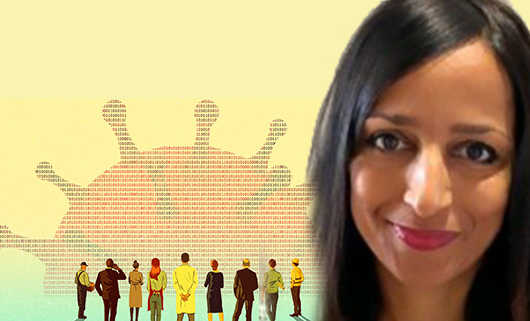 Opportunities in the New Normal
Opportunities in the New Normal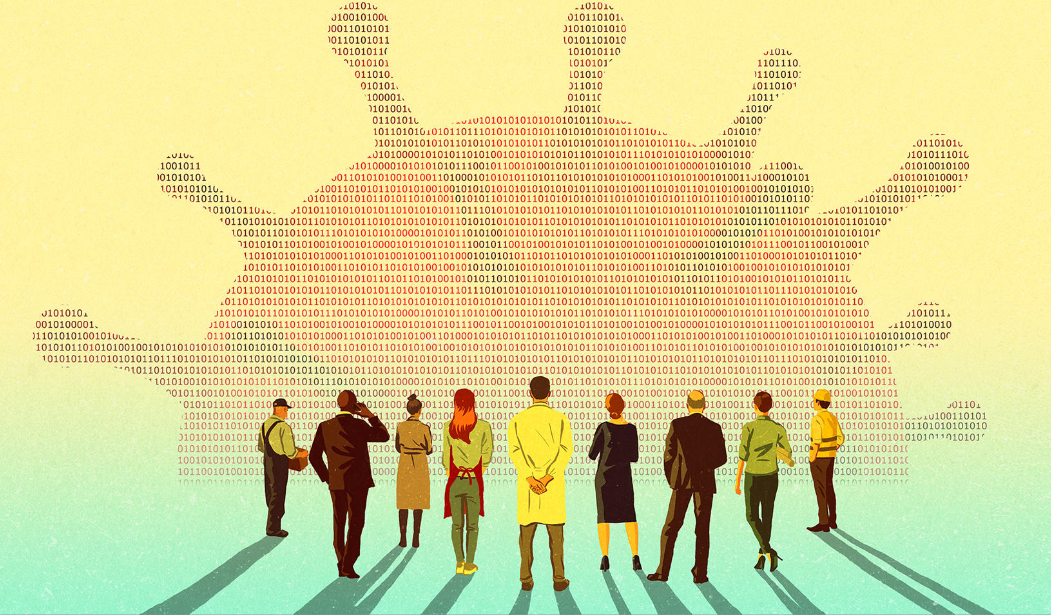 [This is an extract of a well-attended presentation given remotely by Quocirca's Louella Fernandes to the RemaxWorld Summit audience in Zhuhai, China in November 2020. For those wishing to watch the full presentation, it can be viewed at https://bitly/3qI52Tx]
I'm very pleased to share with you some industry insights from Quocirca which reveal what we believe are the trends for the coming year 2021, the impact of COVID-19 and the opportunities that exist in the office printing industry.
The Hybrid Workplace Post Covid-19
In the hybrid workplace there will be opportunities to offer integrated home and office print service solutions:
Touchless technology: services that can authenticate you on an MFP without the need to actually touch the device. Obviously, we're going to see a lot more touchless technology emerge in the office workplace because of the need to minimize contact with devices. Pull printing is ideal for that. At Quocirca, we believe that will actually create some momentum for organizations who have not actually deployed that so far.
Cloud collaboration: the need for the hybrid remote workplaces to be supported by cloud is essential. We believe this is a real opportunity for manufacturers, MPS providers and independent software vendors (ISVs) to develop robust cloud print management tools that integrate with the best of breed out there—Microsoft, Google Cloud and so on. That's a huge opportunity and it does come with a different revenue model than the standard, traditional print infrastructure. The print industry really needs to jump aboard that sooner rather than later. Because if you don't have a proposition around cloud, most IT decision-makers will not even entertain what you have to offer.
Zero trust security: Because of the expanded threat landscape, with more end points being connected in remote workplaces, there's an increasing need to protect an organization, wherever their employees are based, from cyber-attacks and zero trust securities. It's very much about protecting the identity of a device regardless of its location or regardless of the actual device. Go to Quocirca.com if want to read our report on that.
Artificial intelligence: There are opportunities beyond print around business process, automation analytics, and even workspace monitoring. Artificial intelligence and machine learning are absolutely the future for the IT industry and how you actually use this technology, whether it's for security threat monitoring, analyzing what's being printed, understanding how your customers are using your devices, or to develop new products and services solutions. AI is absolutely the future for innovative businesses.
Some Recommendations 
We believe the industry should capitalize on the acceleration of cloud services in digital transformation. Look at:
expanding services beyond the printed page;
how you can develop services for cloud collaboration, digital workflow to integrate these distributed workforces across the hybrid office and home environment;
developing an integrated home and office print security proposition. Some vendors, some pre-manufacturers have a very broad and scalable product portfolio, which covers the range from home to small office, home office, right to production. And perhaps those manufacturers will be best position to succeed because they do have a portfolio which suits the needs of every type of worker. It's very much about capitalizing on that opportunity for channel partners to expand their portfolio of devices so they can address these requirements;
repositioning IT services, expertise, and trusted partner status. We are seeing that IT services providers are becoming more influential, having capabilities around software expertise, cloud, and security either developed inhouse or partner with partners that already have these capabilities rather than reinventing the wheel.
There are a lot of ISV, and channel partners outside of the traditional print industry which can actually add value. It's really up to the more innovative, leading MPS providers and channel partners to really exploit that opportunity to build the IT services expertise.
Ultimately, it's all about helping customers be resilient through to the next crisis and further—if this does ever happen again in some shape or form. It's about ensuring customers having the print infrastructure in place and the scalability and the adaptability so that they are able to support their workers to remain productive with the right tools, whether their digital tools or print related tools, to ensure that they remain productive in a similar situation in the future.
We've seen that the print industry is at a major inflection point. Even prior to COVID, print volumes were flat to declining. Digital disruption was already impacting the industry. Business, as usual, is still very much elusive and unknown.
Industry players, we believe, have to reposition and rethink their strategy. Clearly, some manufacturers are already doing this better than others. Ultimately, it really does require a "start-up" mentality.
The industry is very much dominated by a few large legacy companies. They are typically the "oil tankers". In this metaphor, the "speedboats" are the more innovative companies like the ISVs, maybe the IT service providers who are able to react maybe much faster to market changes and they also have the ability to develop software capabilities that are much more innovative, perhaps than the print manufacturers. This very well used metaphor is absolutely relevant to the print industry. These big legacy OEMs really need to develop a "start-up" culture within their business so that they can drive innovation not only on the product technology but also on their services and business models.
I'd like to thank you for your attention. If you do want any information on Quocirca reports, please do look at Quocirca.com or Print2025.com where we've got a range of information, infographics and videos. Or please contact me directly.
*This article is also published at the latest RT ImagingWorld Magazine 115 Issue. Click to download the whole PDF here. 
About Author
Louella Fernandes is director of Quocirca. She is globally recognized as a leading authority on market trends in the print, imaging and managed services industry. With 25 years' experience in the sector, she delivers unparalleled insight into the evolution of print in the digital age and is a highly respected expert on digital disruption in the print industry.
Related articles:
Comment:
Please leave your comments to the article "Opportunities in the New Normal" below.
https://o1.rtcdn.net/uploads/2021/01/New-Normarl-final.jpg
363
530
Louella Fernandes
https://o1.rtcdn.net/uploads/2020/07/RT-logo-old-big-old-jiazi-3.png
Louella Fernandes
2021-01-29 14:28:43
2021-01-29 14:28:43
Opportunities in the New Normal