Xerox Makes Hostile Bid for HP Shares
Xerox Makes Hostile Bid for HP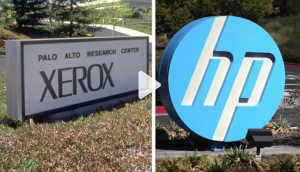 What began with a strong strategic relationship in 2019 has become somewhat icy in recent weeks. Xerox Holdings Corporation (NYSE: XRX) (Xerox) has released a statement saying it will offer US$24 for every available HP share. This offer will be made up of $18.40 in cash and 0.149 Xerox shares for each HP share.
On November 25, 2019, HP's board rejected a previous $22 per share takeover bid from Xerox, saying in a letter to Xerox CEO John Visentin that his company's proposal "significantly undervalues HP." CNN Business reported, "HP is making itself clear to Xerox: Seriously, we don't need you."
HP and Xerox had been working closely from mid-2019 to capture back a large sector of the consumables business that had been won from US-based aftermarket remanufacturers like Clover and LMI. The strategy may have worked, in part, and was a key factor in LMI closing its doors. Clover snapped up LMI's stock and customers.
In this latest announcement, Xerox claims to have met, "in some cases multiple times, with many of HP's largest stockholders," who allegedly claim are supporting Xerox' bid which promises "enhanced returns, improved growth prospects and best-in-class human capital that will result from a combination of Xerox and HP."
Xerox is confident it's updated, latest tender offer, which will be formally made "on or around March 2, 2020" will be a compelling offer to HP's stockholders despite HP's consistent refusal to pursue the opportunity.
opi.net's Andy Braithwaite opines, "HP's board has consistently refused to engage with Xerox, saying that the original $22 per share proposal "significantly undervalued" the company. We shall now see if the extra $2 per share is enough for the HP directors to change their stance."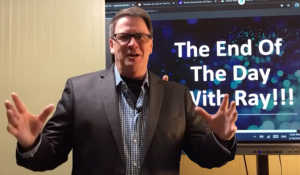 Back in October 2017, outspoken industry critic, Ray Stasieczko told RemaxWorld Summit attendees in Zhuhai, China HP and Xerox would combine forces sometime in the near future. His prediction was scoffed at by following speakers as being "far-fetched," "reckless" and "ridiculous." Now we are seeing what many have said was impossible, with the much smaller Xerox, fuelled with cash following its separation with Fuji, making a bid for the much, much larger HP.
Stasieczko (pictured right), in his At the End of the Day online chat channel, claims Xerox is the one providing all the leadership in this bout. HP is doing nothing. He predicts the final result will be a company called Xerox-HP, and not HP-Xerox.
Xerox, looking at the demise of other former imaging giants like Kodak, is probably somewhat desperate to maintain its relevance in the imaging sector. It's former employee, Gary Starkweather who died age 81 on December 26, 2019 in Orlando, was the inventor of the laser printer. Today, Xerox is the largest supplier of managed print services in the USA.  But to become the name behind the largest global brand of printing devices would certainly reposition the company to its former glory. It may be a "do-or-die" bid for relevance.
What is your opinion about Xerox Makes Hostile Bid for HP? Do you have HP shares? Do you think Xerox will get what it wants? What should be HPs course of action? Please add your comments below.
RT's resident cartoonist, Berto, who is in Santiago, Chile, saw an amusing side of the whole Xerox-HP affair. Enjoy his take on all the action: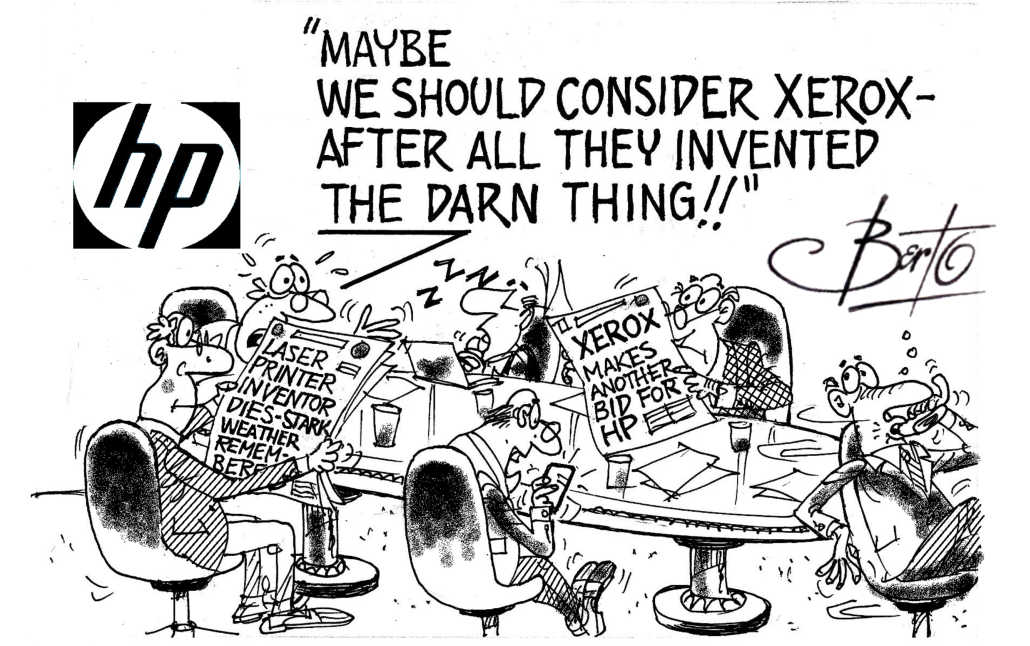 https://o1.rtcdn.net/uploads/2020/02/BERTO-HP-Xerox-board.jpg
866
866
David Gibbons
https://o1.rtcdn.net/uploads/2020/07/RT-logo-old-big-old-jiazi-3.png
David Gibbons
2020-02-12 16:37:45
2020-02-13 13:42:05
Xerox Makes Hostile Bid for HP Shares