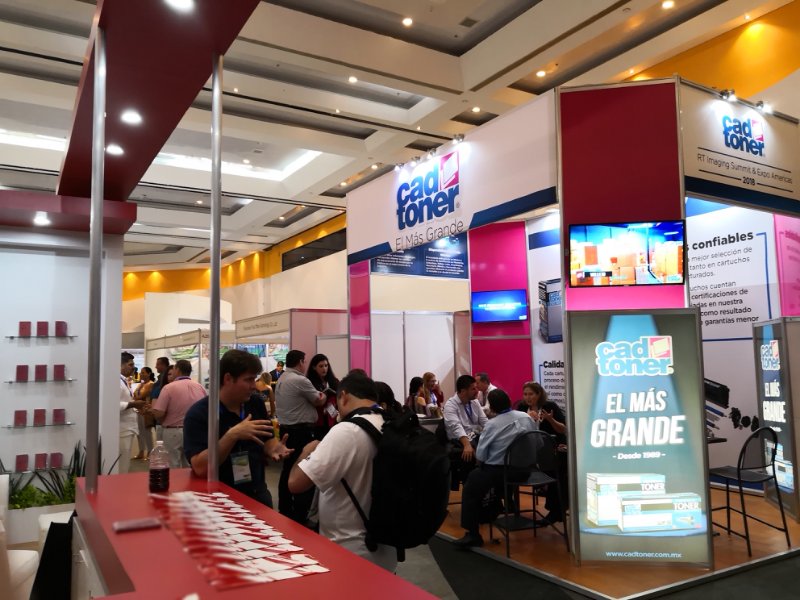 "We will fight Canon!" says one US patent attorney reflecting on the scores of lawsuits issued by the printer OEM to distributors of aftermarket printer cartridges. "Canon's patents should be invalidated. They cannot be allowed to continue to broaden the base of their patent claims indefinitely."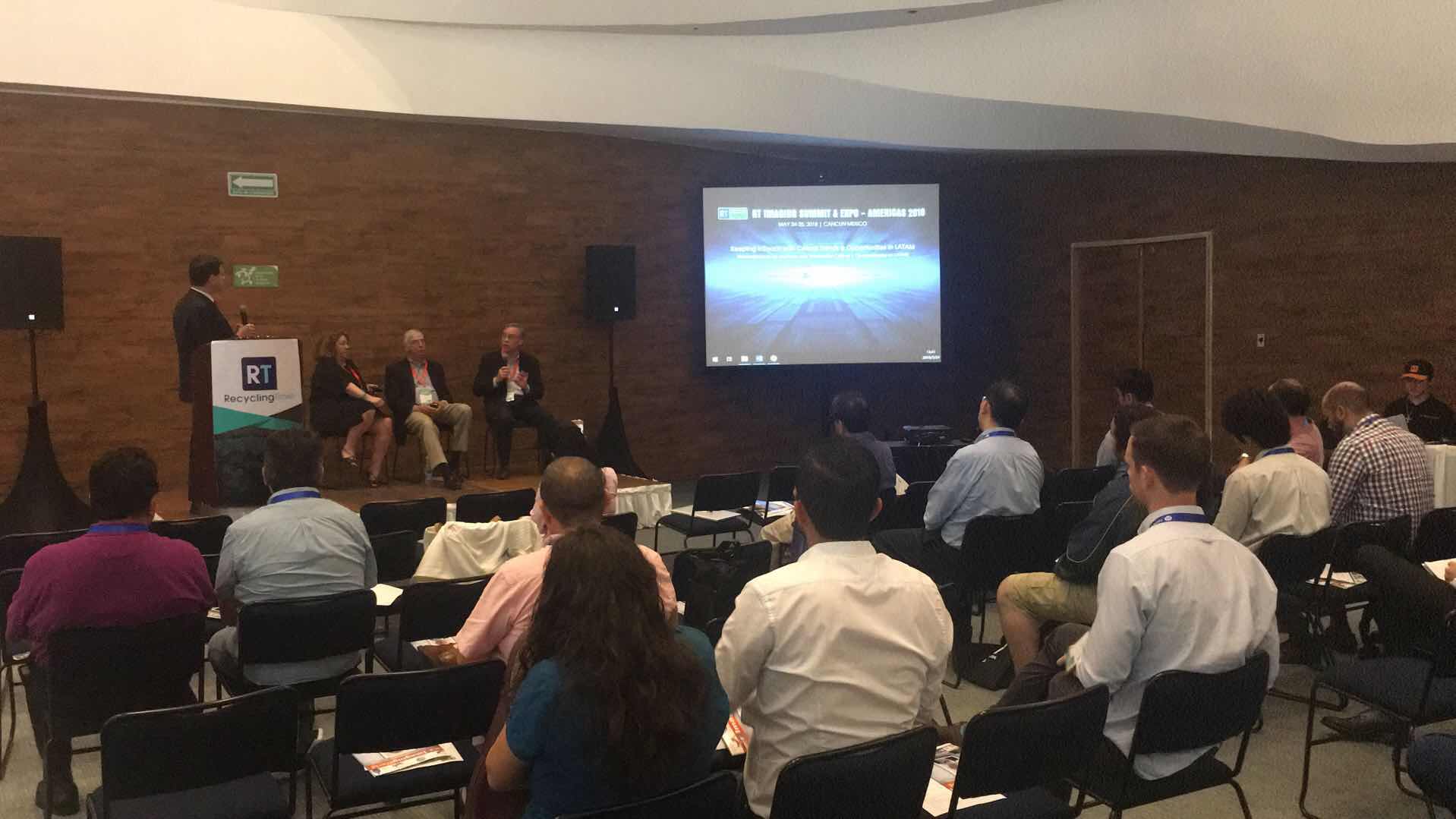 Gary Hnath—partner of the highly respected US law firm, Mayer Brown—joined Merritt Blakeslee—international trade and intellectual property lawyer specializing in patent litigation at the U.S. International Trade Commission (USITC)—in a panel discussion on the industry's hottest issue for 2018. The venue was the third RT Imaging Expo in Cancun, Mexico—the largest dedicated print consumables in the Americas. Both have clients that are respondents in the "Canon dongle gear" suit before the US International Trade Commission. Tricia Judge, executive director of the Imaging Technology Council joined them on the panel.
They discussed the validity of Canon's recently acquired patents, and whether the printer and imaging OEM will be granted a General Exclusion Order by the USITC. It was also revealed that at least three Chinese manufacturers have already developed workaround solutions ready to take to market within months, if not weeks.
Judge urged the more than 120 expo participants attending the Summit on Day 1 of the RT Imaging Expo to consider remanufactured cartridges as the "safe" alternative for the aftermarket. The Canon dongle gear lawsuits are already having an impact upon China, Canada, Mexico and the rest of the LATAM region as well as the USA.
More than 500 participated in the first day of the expo providing a steady stream of visitors to the 60 exhibits from Mexico, China, Korea, Germany, USA and Poland. Visitors came from 18 countries including Colombia, Peru, Chile, Ecuador, Venezuela, the USA and Canada, as well as Mexico. Visitors came looking for manufacturers, remanufacturers and suppliers of copier, printer and 3D printing supplies able to provide new solutions and business opportunities.
Despite the organiser's plans to move the two-day expo every three years to a new destination within the Americas, a number of exhibitors urged the event to remain in Cancun in 2019, and wanted to sign contracts to that effect. Previously, the Americas expo was held in Las Vegas for three years.
Be generous!
Zoltan Matyas urged Latin American business owners, hungry to learn how to improve their businesses to be generous. "If you want to attract attention and earn trust from your customers, you must share useful information—for free."
As a speaker and exhibitor (German based, WTA Carsten Weser) Matyas shared strategies for those wanting to increase their business opportunities with his practical guide to digital marketing.
https://o1.rtcdn.net/uploads/2018/05/the-Expo.jpg
600
800
https://o1.rtcdn.net/uploads/2019/01/RT-logo.png?x-oss-process=image/quality,q_50/resize,m_fill,w_300,h_292
2018-05-25 23:01:27
2018-05-25 23:19:35
Solutions provided for Canon's Dongle Gear Case